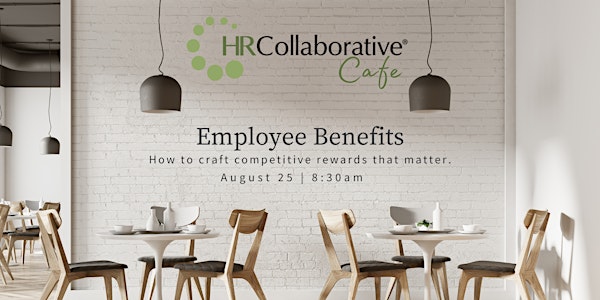 Collaborative Cafe: Employee Benefits
In this Cafe, we'll discuss strategies for crafting competitive rewards that matter.
About this event
Are your employee benefits competitive?
The benefits you offer are critical to both the growth and retention of talent in your organization.Providing the right mix that is both inexpensive and highly sought after among job seekers can give a competitive edge to businesses that can't afford high salaries and pricier job perks.
A robust benefits package to your workforce is not only a wise business decision; it demonstrates your commitment to your employees' health and future. One of the easiest ways to figure out what the best benefits for your specific company might be is to look at what others are doing.
Unfortunately, crafting an engaging and meaningful rewards program for your employees isn't an easy button to push. But there are emerging trends and industry best practices to coalesce insights, and that's where HR Collaborative can help.
This is Not Another Webinar
Every other month, we bring together business and HR leaders to connect, discuss, and collaborate on practical strategies to current workplace challenges.
HR Collaborative Cafes are interactive forums. So block off your calendar, set aside your work, and bring your expertise and curiosity.