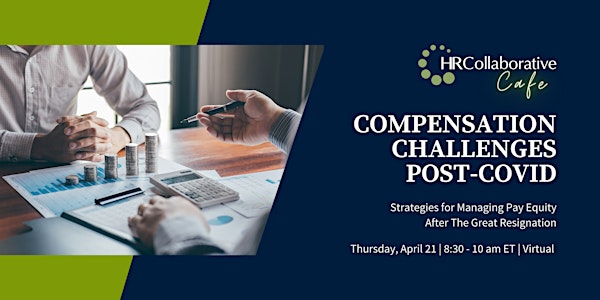 Collaborative Cafe: Compensation Challenges Post-COVID
In this Cafe, we'll discuss strategies for managing pay (in)equity and its impact on retention during and after the Great Resignation.
About this event
Managing Pay Equity After the Great Resignation
Salary increases. Sign-on bonuses. Benefit bumps. Organizations have pulled out all the stops to attract talent during the Great Resignation. But those changes have current employees asking, "Where's my cut?"
In this Cafe, we'll discuss how to address compensation challenges created by the Great Resignation and how to keep them from impacting retention of your best talent.
This is Not Another Webinar
Every other month, we bring together business and HR leaders to connect, discuss, and collaborate on practical strategies to current workplace challenges.
HR Collaborative Cafes are interactive forums. So block off your calendar, set aside your work, and bring your expertise and curiosity.