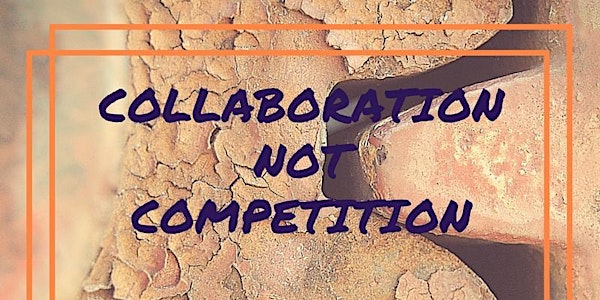 Collaboration not Competition (Alliances 101)
When and where
Location
Boulder Chamber 2440 Pearl St Boulder, CO 80302
Refund Policy
Contact the organizer to request a refund.
Description

BOARDS WITH BRAINS is SVP's open-to-all nonprofit governance education series. Join us for our 2016 trainings, like this one (in collaboration with the Boulder Chamber): With over 1200 non-profit organizations in Boulder County, one key to success and survival is collaboration among organizations that have similar missions or target populations. How can a Board lead the organization and its staff to positive collaborative activities rather than spending its valuable resources and community credibility on competition?
About this Session:
The roles of a Board of Directors in this complex environment will be explored. The responsibilities of Board members and the intelligent leadership and guidance they must provide to staff will be discussed, with particular focus on the Boulder County environment. The session will include an examination of the multiple ways in which collaboration among organizations may be realized, including mission clarification, resource sharing, cooperative service delivery, shared facilities, joint advocacy ad community education and even collaborative fundraising. The Board's role in creating opportunities, setting goals and evaluating results as opposed to the staff's role in implementation will be highlighted, but realistic and practical applications in collaboration as opposed to the usual "lines of authority" will be examined. Participants of this session will:
Explore the non-profit environment in Boulder that makes collaboration essential to organizational survival

Examine the range and types of collaborative activities that are available to non-profits, with particular focus on the role of volunteer Boards of Directors as differentiated from those of staff, the formal and informal arrangements that lead to efficient and effective role fulfillment

Assess and share the needs and opportunities that exist for the organization they represent

Begin to develop a collaboration plan for the organization they represent
About our Presenter:
Leslie Durgin has over 30 years experience in leading non-profit organization in Boulder and Denver, including the Colorado Chautauqua Association, Boulder Valley Women's Health, Collage Children's Museum, Planned Parenthood of the Rocky Mountains, and an international foundation for patient safety. In addition to her service on nearly 40 non-profit Boards of Directors, she currently serves as the Non-profit Liaison and Strategic Policy Advisor to the Boulder Chamber, and Strategic Policy Advisor to the City's Housing Authority. She was elected to Boulder City Council in 1989 and served as Mayor of Boulder from 1990 to 1997.
SVP Partners (donating members):
All SVP donating members including Partners, Family Partners, Associate Partners, Nonprofit Consultant Partners, Fellows, and Friends receive a 20% discount when registering for BWB by entering discount20 at checkout.
About the BOARDS WITH BRAINS series:
SVP Boulder County believes strong nonprofits deliver better results. For our nonprofits to be wildly successful, we believe strong leaders – both staff and board – help create adept organizations. Our BOARDS WITH BRAINS professional development series was designed with that in mind. We've got a variety of nonprofit leadership topics, as well as 'tracks' and levels to help attendees identify which sessions suit them best.
Our per-session fee is a below-market $40. Individuals or organizations can purchase a transferable, 8-punch pass (giving you a $10 discount on each ticket), and, each session also includes a limited number of scholarship slots (just ask).
Please note, SVP closes registration two days prior to each session and all attendees are asked to register in advance. Day-of drop in participants will be expected to pay on site with a credit card (please note, scholarship and 8-pack pricing is not valid for drop-in attendees), and should understand there may not be sufficient quantities of session handouts and materials available for them.
Find the full roster of classes in our 2016 BOARDS WITH BRAINS series on this page of our website.