Description
Collaboration: Key to Patient Access to Medical Innovation
Join Patients Rising on December 10th at The Garage in Atlanta, Georgia.
The patient education event coincides with the American Society of Hematology conference and will focus on the unique needs of blood cancer patients. Topics will include:
Alternative Payment Models (APM's): How can we ensure these tools are not only reasonable and accessible, but dynamic and adaptable to ever-changing conditions? The economics of health care can be essentially as complex and multi-faceted as the science of health care, and if these models are not up-to-date and keeping pace, innovation will be blocked from its rightful place at the forefront of delivering both true value and the best care to the patients who need it.
Value-Based Partnerships: How can we drive value and outcomes in oncology in the best interest of the patient? What are the current methods for assessing the value in oncology? How do we balance resource management and precision medicine? Patients need all the stakeholders to collaborate honestly and openly on solutions so that they can have the access to innovative treatments.

Oncology Care Models: The emergence of a new and innovative approach holds the possibility of an organizational breakthrough among the care model concept. We will specifically discuss the Oncology Care Model, which was designed by the Innovation Center of the Centers for Medicare & Medicaid Services (CMMI). We will explore the best ways this reform can help patients and caregivers, as well as the challenges that remain in its implementation and integration.

The Voice of Value: Patients, Precision and Reinventing Health Economics: The lifesaving breakthroughs of precision medicine are too often accompanied by a curious bottleneck of treatment denials from restrictive formularies, clinical pathways and value frameworks. We know getting the right patient the right treatment at the right time is a foremost mission of the health care system – It is now time to rethink health economics, and unleash new approaches to enhance patient value and medical access.

Mark you calendar as this event is open to the public and will also be live webcast on Facebook Live. We hope to see you there or join us online!
Moderator: Stacey Gualandi
Stacey Gualandi's career began with her first big "scoop" out of college: picking up horse manure on a movie set. That eventually led to a career in Hollywood as a host/producer/reporter for shows like EXTRA, American Journal, Inside Edition and Hallmark Channel. A live breaking news story earned her an Emmy in Las Vegas. She's a freelance producer for several TV shows; DLXVRSN Magazine Contributing Editor; Lifescript correspondent and a host of The Women's Eye Radio Show podcast.
Panelist: Cindy McDonald-Everett
Executive Director for Oncology Reimbursement, Access and Value, Amgen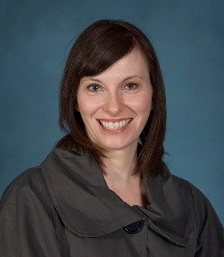 Cindy McDonald-Everett is currently the Executive Director for Oncology Reimbursement, Access and Value. Cindy and her team are responsible for development of pricing and reimbursement strategies, value propositions and patient access programs for products in the Amgen oncology portfolio.
Cindy joined Amgen in 2008, and in her most recent role led a global product team in the Nephrology therapeutic area, driving the product strategy development across core functions, including marketing, clinical development, regulatory, operations, market access. Cindy has extensive experience in global payer strategy development and implementation, including Head Oncology, Global Value, Access and Policy, Global Payer Lead for Xgeva, and Global Payer Lead, early oncology.

In her previous roles at Eli Lilly and Pfizer, Cindy led the global pricing, reimbursement and access strategies for oncology and general medicine products from early stages of clinical development to launch; local payer, trade association and policy engagements in the UK; and US pricing and contracting strategies, and government price reporting. Cindy has a BA in Biology and Public Policy from DePaul University.

Panelist: Dr. Bruce Feinberg, DO
Vice President & Chief Medical Officer, Cardinal Health Specialty Solutions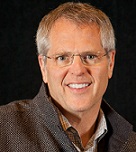 Dr. Bruce A. Feinberg is nationally recognized for his expertise in specialty oncology and the business of specialty healthcare. He has been instrumental in the development of clinical pathways in oncology care —which aim to control costs, improve the quality and increase predictability—key factors in developing a sustainable approach for caring for patients with high-cost diseases.
Prior to joining Cardinal Health, Dr. Feinberg was instrumental in establishing Georgia Cancer Specialists (GCS), one of the first and largest integrated oncology specialty practices in the southeastern United States. He is also the author of the bestselling Breast Cancer Answers and its follow-up book, Colon Cancer Answers.