Nancy Lee Davis, Linda Schisler and Nancy McIntosh create a multi-layered show of pottery, painting, and photography - COLLABORATION!
About this event
Collaboration, Oct 17th - Nov 14th
Artist Opening Reception, Sun, Oct 17th, 1-4 pm
Wine & Goodies* will be served on the patio, however they are not allowed in the Gallery. Masks are required in the Gallery.
The artwork of local artists Nancy Lee Davis, Linda Schisler & Nancy McIntosh comes together to create COLLABORATION - a multi-layered show of pottery, paint, and photography.
Nancy Lee and Linda Schisler took collaboration a step further, by working together on several paintings. First Linda created multi-layered background art using cold wax medium and oil paint, then inspired by the background colors and textures, Nancy Lee completed the oil paintings with her impressionistic vision and style. Nancy McIntosh's Raku pottery completes the show with her hand-thrown classical shaped vessels "painted" by fire!
Nancy Lee Davis, a contemporary impressionist oil painter & colorist – Nancy Lee's loose brush marks and use of healing colors enhance the strong abstract quality she brings to her representational work. Nancy Lee's Saturday Studio Painting Demo Oct 23, 1-4 pm
Linda Schisler, a photographer, and cold wax and oil painter - Linda uses the same innate ability she uses to capture details in her photography; to bring out details in her unique cold wax medium and oil paintings. Linda's Saturday Studio Cold Wax technique Demo is Nov 6, from 1-4 pm
Nancy McIntosh, potter – Nancy's love of Raku pottery was rekindled, when, due to Covid, access to an electric kiln was limited, now she can't stop! Her surfaces reflect her love as she uses old and new techniques to paint pottery with smoke and fire. Nancy's Saturday Studio Hand-Built Pottery Demo is Oct 30th from 1-4 pm.
Food & Wine are not permitted in the Gallery, serving on the patio is the only way we can think to offer refreshments while enforcing our Masks Required in the Gallery policy. We'll see how it works. :)
Masks are required while in the gallery, we do have extras if someone forgets their mask.
HorseSpirit Arts Gallery is open Wed - Sun 11- 6, or by appointment, 301-490-2001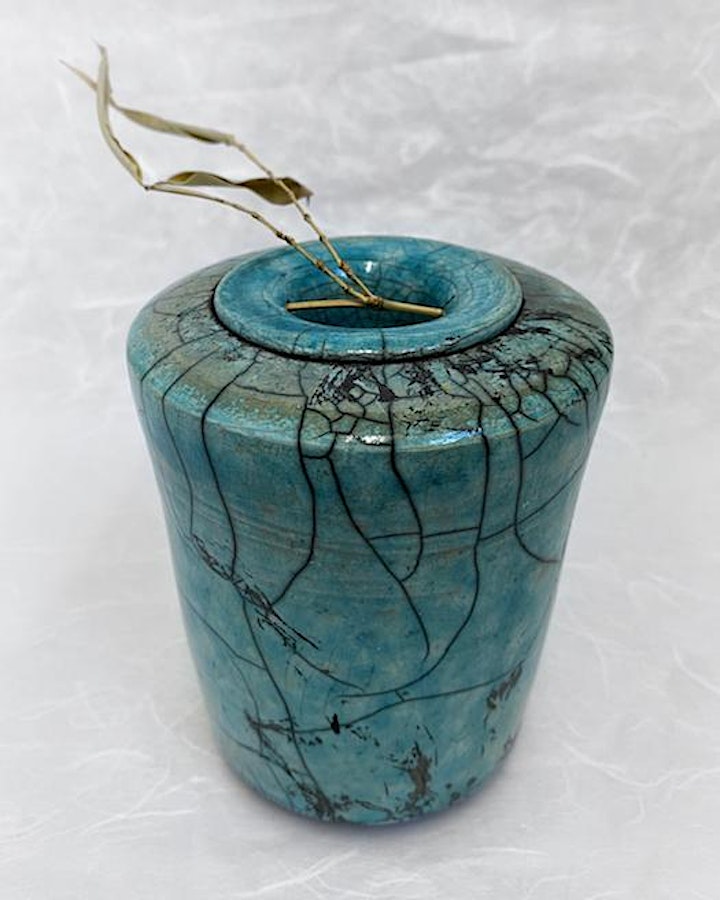 Organizer of Collaboration Art Show, Oct 17-Nov 14