Description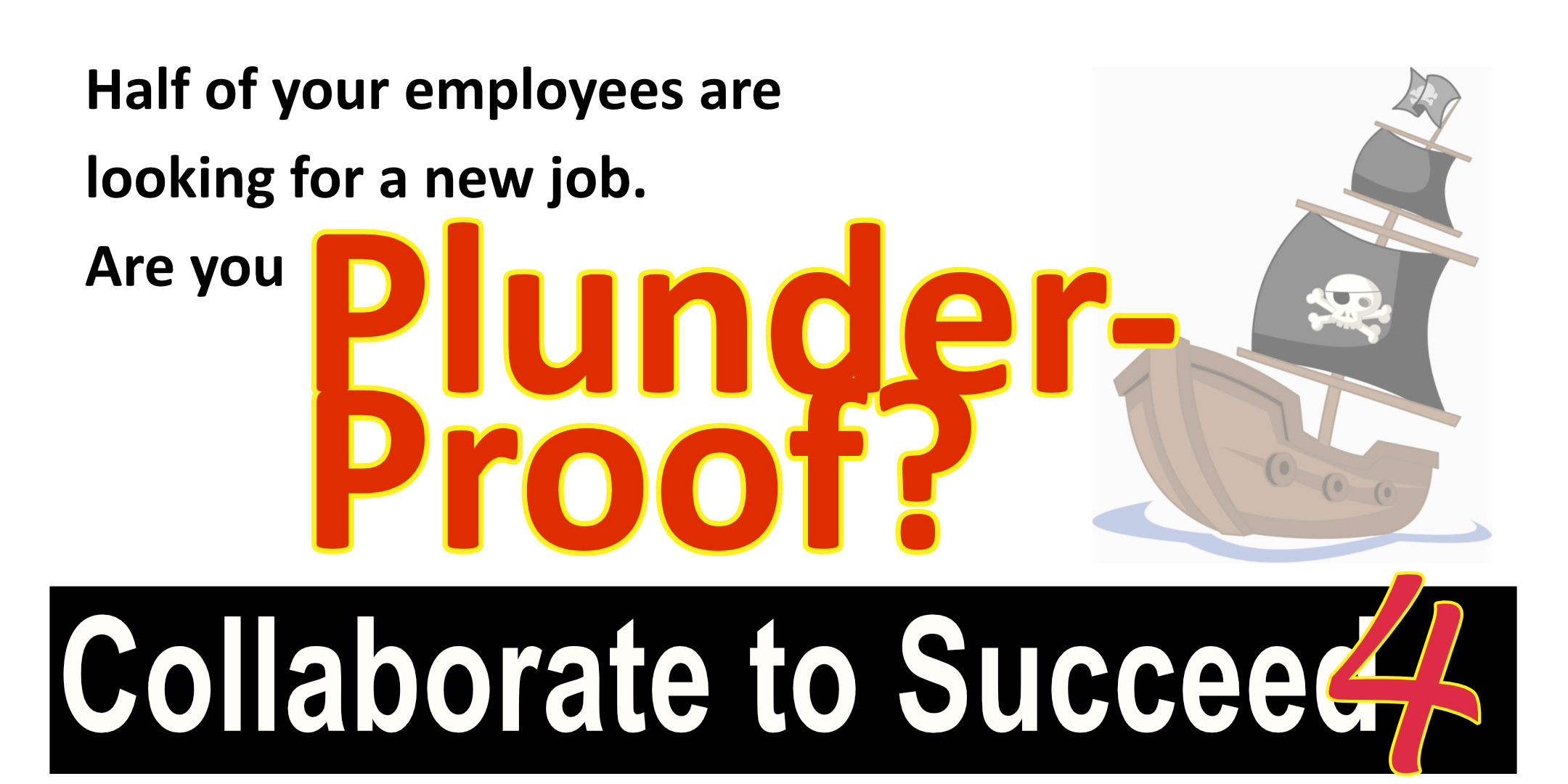 Is your business Plunder-Proof?
Half of your employees are looking for a new job, according to data from Gallup.
Retaining your talent while there are so few replacement candidates will be a key driver for the ongoing success of your business.
Collaborate to Succeed4 will showcase best practices proven to increase talent retention. Collaborate's presentations -- facililtated by your partners in the workforce development system -- will provide you with actionable information focusing on key takeaways that you can effectively implement as part of your business strategy.
Collaborate is eligible for 4.75 hours CEU credits for HRCI and SHRM.
Our presentations feature:
Eden Weller and Sheri Petersen of J.J. Keller & Associates who will share their experience using a Design Thinking model to solve practical HR challenges.

Mark Van Pay of Great Northern who will demonstrate how helping their team win through personal growth and a shared future as part of their Vision 2020 initiative resulted in better cultural alignment and a more engaged workforce.

Molly Urban of Dealer Socket/Dealer Fire who will provide insight into how they address their skills gap by grooming their future leadership as part of a planned, career development strategy based on the Just Thinking foundation.

Jay Stephany of Plexus who will share inspiring stories about his professional journey from Goodwill to a new role at Plexus; and how an employee retention strategy is key to his success in his new role.
Meals:
MORNING: Power Breakfast featuring Yogurt, Granola, seasonal fresh cut fruit, hard boiled eggs, bagels and coffee
LUNCH: Build-your-own-sandwich buffet with a choice of Roast Beef or Turkey (with all the fixings), chips and pretzels, a side salad, and a selection of Pepsi products (Pepsi, Diet Pepsi, Mountain Dew, Diet Mountain Dew). And more coffee.
Registration Deadline is 10:00 PM on Friday, Feb. 15, 2019. No refunds will be offered after that date.
For more information, please contact: Kevin.Virobik@dwd.wisconsin.gov or at (920) 360-6835.
Collaborate to Succeed 4 is sponsored by area workforce system partners including The Fox Valley Workforce Development Board, The Department of Workforce Development, Fox Valley Technical College and Moraine Park Technical College. We are proud partners of the American Job Center Network.