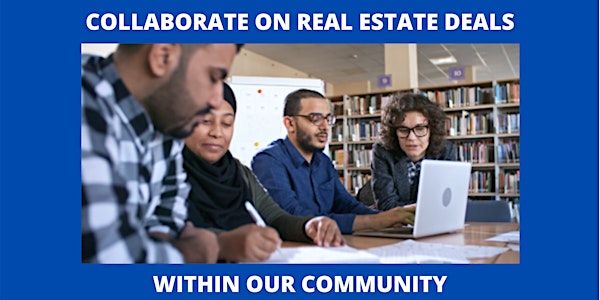 Multiple dates
COLLABORATE ON REAL ESTATE DEALS
Don't go it alone; get the knowledge and help you need to make it happen!
Date and time
November 11, 2020 · 6pm - May 6 · 10:30am PST
About this event
"IF EVERYONE IS MOVING FORWARD TOGETHER, THEN SUCCESS TAKES CARE OF ITSELF." – HENRY FORD
Be part of a community of like-minded individuals! Let us share with you the paths taken by local community members, from their introduction meeting, through educational classes, numerous study groups, strategies learned and applied, investments made and money earned, to the successful entrepreneurs and business owners they have become.
Discover opportunities for self-employment, real estate investing, real estate educational services, real estate study groups and collaborative opportunities.
Learn:
1. How to make your money work for you.
2. How the 4 currencies of Time, Money Knowledge & Relationships can dramatically change your life.
3. High Financial Efficiency vs Low Financial Efficiency
4. High Financial Efficiency - Debt Acceleration, Write Offs, Assets, New & Controlled Income
5. Low Financial Efficiency - Debt, Taxes, Liabilities, Fixed Determined Income
6. Discover Learning Paths to help you Master Specific Real Estate Investment Strategies
7. And more…
Whatever your current situation may be, come find out how you can educate yourself on-line, study/collaborate with others and be Financially Free!