Let's celebrate the new website! Invest & Manifest the Colectiva Community Healing Space!
About this event
Please join me for a virtual celebration as we officially kick off the website and also contribute as a community to investing in the Colectiva community space! Come learn about Colectiva's mission, impact, programs, and vision for the new space! Let's manifest it collectively! This space will bring healing to so many <3
The launch party fundraiser will include a collective intention & gratitude circle and of course some wellness and dance! Grab a glass of wine, champagne or water and lets celebrate in the zoom room! Dont forget your maracas or noise makers!
I need your support! I cannot do this alone. This is not for me, this is for us, our community, our collective wellbeing. Please invite and bring family, a friend or two or a colleague who you would like to introduce to Colectiva's work. Whether it's for employee wellness or community healing. Spread the word! Much love & gratitude. Thank you! Hahom.
----------------------------------------------------------------------------------
Colectiva Wellness & Healing has had a celebratory past 7 months since officially launching the business in Dec 2020. Yes even during the pandemic....I knew my services were needed more than ever on a collective, communal and organizational level. I have been blessed to have worked with some amazing organizations and people, and has only affirmed me stepping into my life's work. My life's purpose.
Here we are in August and I am launching the official website and preparing to open up a much needed Community Healing Space in Lawrence, Mass. Serving BIPOC, LGBTQIA folx and family members of all ages and generations.
If you cannot attend the event and would like to support by making a donation. Please send via Venmo or CashApp at: $colectivawellbeing. Thank you! Hahom!
Colectiva Wellness & Healing collaborates with organizations and communities in providing employee wellness, self-care, healing, resilience practices and programs that elevate the collective wellbeing. As a queer, disabled, Afro-Taino-Latinx owned business, Colectiva is committed to providing accessible services to QTBIPOC and disabled communities.
About Elizabeth Delgado, Owner/Founder: My life purpose is creating wellness spaces and teaching effective healing and resilience practices for the empowerment of those experiencing stress and systemic oppression. Whether in the workplace, community or individual setting. I am committed to sharing my knowledge, resources and gifts with the world through the lens of social justice, decolonization, collective healing and liberation.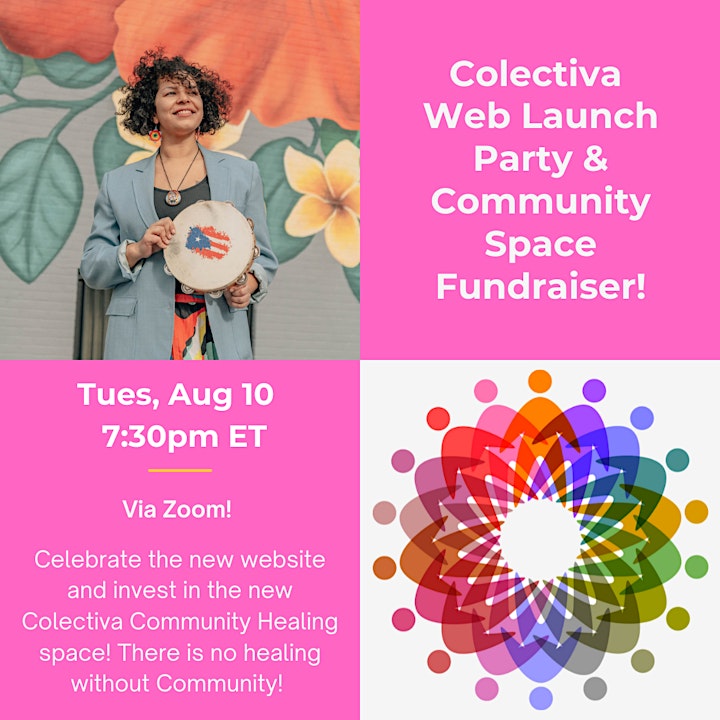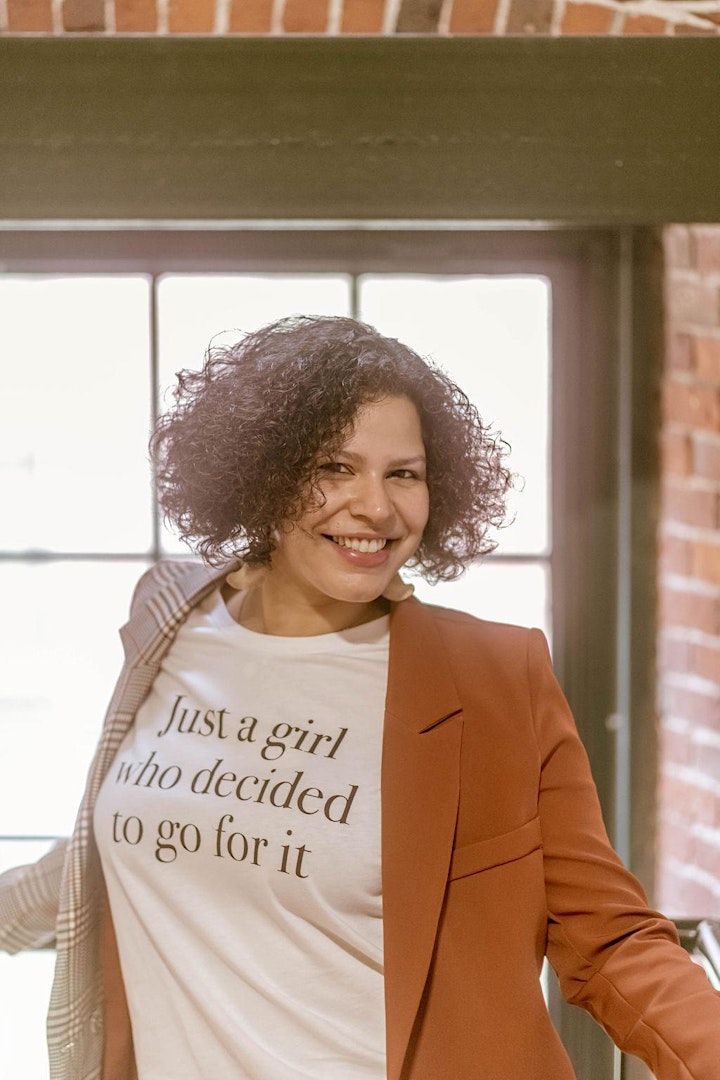 Organizer of Colectiva Web Launch Party & Community Space Fundraiser