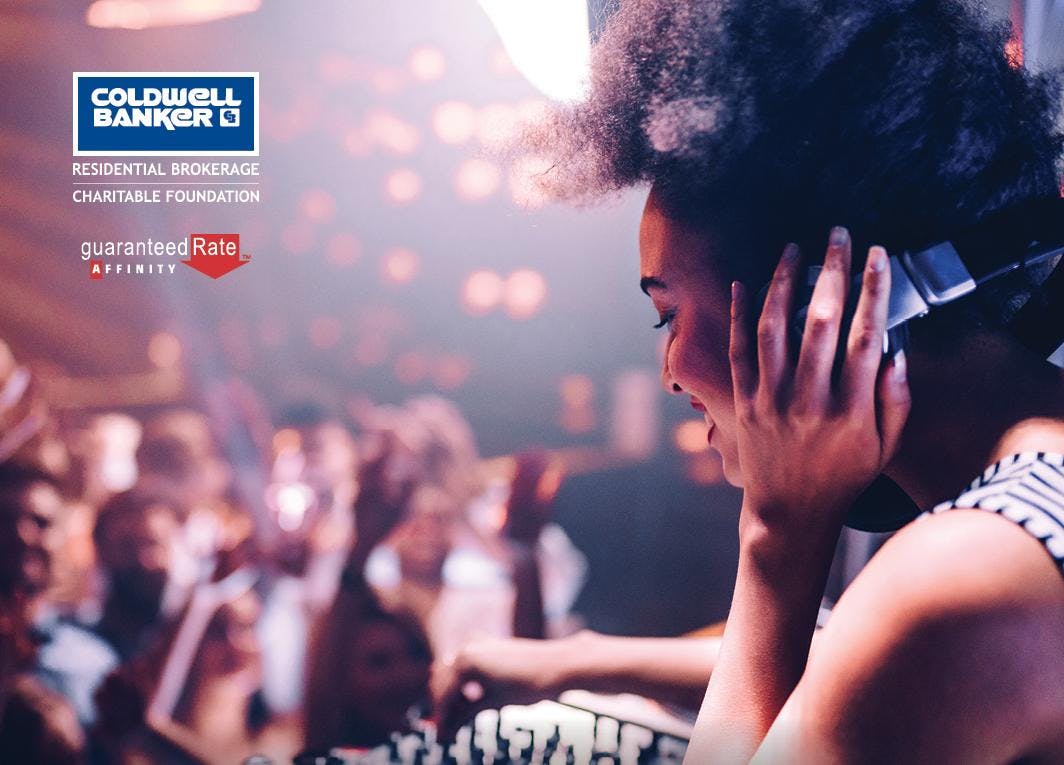 About this Event
Coldwell Banker Silent Dance Party
Benefiting the Coldwell Banker Residential Brokerage Charitable Foundation
Music by Silent Chicago
6pm -10pm
$30 Tickets | Cash Bar | Light Appetizers
Three DJs from Silent Chicago will spin their hottest tracks while you dance along wearing disco glow headphones. It's a fabulous, silent dance party, where the DJs battle it out to get the most revelers tuned in to their particular grooves.
 http://givehousing.com 
The Coldwell Banker Residential Brokerage Charitable Foundation is a local chapter of the NRT Foundation, a 501 (c)(3) nonprofit organization operating as the charitable arm of Coldwell Banker Residential Brokerage. The primary purpose is dedicated to supporting housing-related causes that directly benefit the needs of the people and communities we are privileged to serve. The Foundation supports 30 housing-related charities in our surrounding communities, including Thresholds, Habitat for Humanity, National Runaway Safeline, Ronald McDonald House Charities and Camp One Step by Children's Oncology Services. You can learn more about our charitable partners, news and upcoming events by visiting http://GiveHousing.com. Together, we're changing lives in our communities.