Description
You have heard about Colaborator and what they are doing to change the way we, as video + creative professionals, find work in the Austin Media industry. Clients include TheChive, Rooster Teeth, CNN, C3, Flo Sports, The Daily Dot and more. Come out FILMMAKERS- this one is for you! We don't need the incentives to move forward and create great video work, or increase the branded content video industry here in Austin to support high-paying jobs. Come connect, and start collaborating now.
Sit down with the Executive Director of The Texas Motion Picture Alliance Mindy Raymond to hear the details behind the Texas Incentives decision, as well as let you know about Colaborator's plans to assist the staffing of filmmaking and video jobs throughout Austin. Colaborator.com- the site providing video professionals both freelance and full-time job opportunities across the country.
This is one you won't want to miss! Please RSVP to confirm your attendance. Free beer/tacos/and coffee awaits!
-----------
Free parking is available in the grey lot attached to the building. From the parking structure take the elevator down to the lobby, then go to Floor 7.
Stay connected with us on our Colaborator Facebook Page for Video Industry Jobs and MediaATX Facebook Page for event information.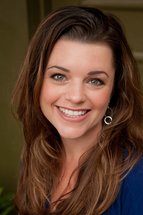 Mindy Raymond is the Executive Director of the Texas Motion Picture Alliance, the advocacy organization for film, TV, commercial and video game professionals, advocating for film rebate incentives. Recently, she accepted a new position as Head of Development for the studios formerly known as Spiderwood, east of the airport. Mindy brings a wealth of experience and connections to all of her projects. Prior to moving back to Austin in 2009, she lived in New York City and Los Angeles, honing her craft as an actor and producer. Visit www.TXMPA.org for more information and to get involved.