Coke Studio Sensation PAPON - LIVE IN CONCERT

Sunday, July 13, 2014 from 6:00 PM to 10:30 PM (PDT)
Event Details
COKE STUDIO SENSATION PAPON
& THE EAST INDIA COMPANY
LIVE IN BAY AREA
SUNDAY JULY 13th, 2014 - 6:00PM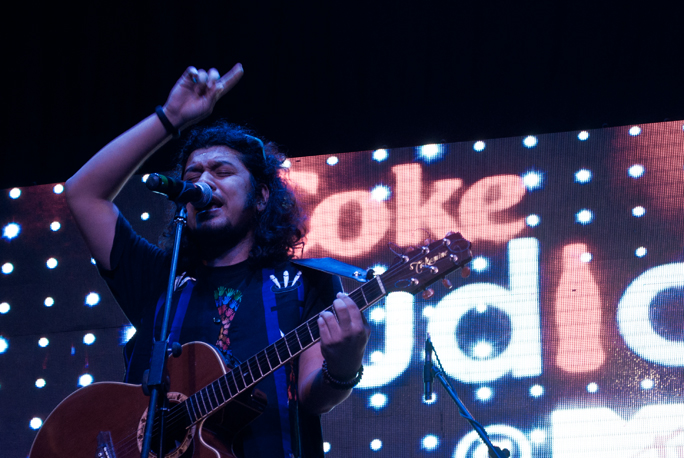 Papon (ANGARAAG MAHANTA) is a multi-instrumentalist, composer, producer and one of the most powerful new voices in India. While rooted in folk, Papon has a wide variety of influences and is an extremely versatile artist and a composer.
Papon was born in Assam, India, to a set of brilliant musicians of Assam and was introduced to music and its intricacies at a very early age. His mother ARCHANA MAHNATA and father KHAGEN MAHANTA are two very popular and respected musicians of the region.
Coming from a musically attuned family, Music has always been in his blood. His inspirations came from the wide array of sound that he has been exposed to - from the traditional Folk songs of Eastern India to new-age electronica.
His initial training has been in Indian classical and traditional music (devotional and folk) from Assam. His innovative experiments are rich with ambient electronica, acoustic folk, electro ghazals, new-age, Ind-classical sounds
Coke Studio India
Papon has featured on both the seasons of Coke Studio India –as a singer in Season I
In Season II,apart from performing as a singerin Nitin Sawhney's episodehealso has produced one track in the multi producer episode. He is considered the 'Find' of Coke Studio India.
In Coke Studio Season 3 (2013), Papon is a producer of one full episode, composing & producing 6 tracks.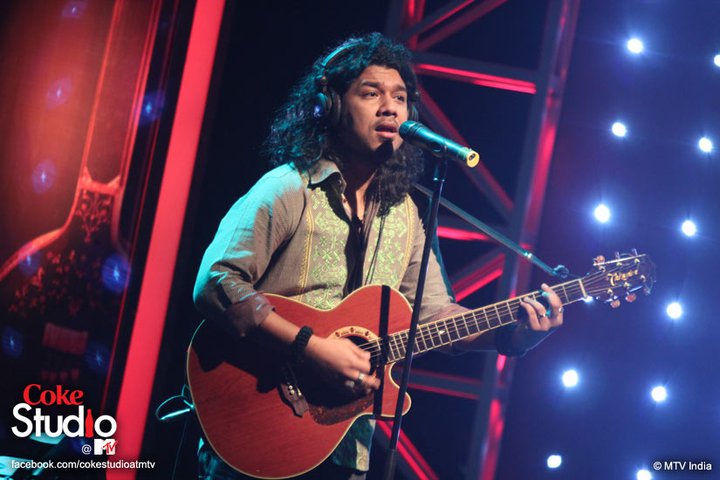 Collaborations
Papon's long-standing collaboration with pioneering producers Midival Punditz have led to songs he's co-composed like Har Ek Baat and Naina Laagey finding their way to Bollywood film soundtracks like Soundtrack.
Papon has collaborated with renowned composer-multi instrumentalist Karsh Kale on the track Absence for his fifth studio album Cinema.
With Sushmit Sen (of Indian Ocean) he has collaborated on the track The Voyage on his first solo album Depths of The Ocean.
Papon also has collaborated with percussionist Bickram Ghosh and rising Scottish singer-songwriter Rachel Sermanni, over a project called Troikala rooted in contemporary folk and an initiative of The British Council; they've performed across the country and in the UK (South Bank Center) and will soon release an album.
Bollywood Playback Singing
Papon has been very selectively contributing to Bollywood playback singing. He has sung tracks likeJiyein Kyun for film Dum Maaro Dum, Kyun from Barfi, Zindagi Aisi Waisi for film I Am Kalam, theme song for Inkaar and also recently Kaun Mera in the film Special Chabbis.
Recently he has also sang in Chor Chor super Chor, Madras Cafe (music by Shantanu Moitra), SATYAGRAH, etc. 
TV Shows
Papon featured on the critically acclaimed original TV series The Dewarists – Season Icollaborating with music icon Rabbi Shergill over the track Khule Da Rabb in 2011. 
Papon was again invited to collaborate with Karsh Kale, Carl Barat from Britain, musician Ross Ainslie from Scotland and Warren Mendonsa from India/ New Zealand for Dewarist Season II in December 2012.
This year Papon also composed the title track/ theme song for the programme MTV Roadies (Season 10)
Papon was featured in Indian Idol Junior this year to encourage a young singer by singing along.
Papon also produced and performed a song with Kartik Das Baul and Anushree for the recent Big Boss Bangla final on ETV Bangla.
Music Albums
Papon released his debut Hindi album The Story So Far in 2012 through Times Music. With snug melody lines and balmy vocals that seem to channel the undulating hills of the Eastern part of India - Assam, the album takes you on a journey, conjuring up the calm, peaceful mountainside from where its stories have originated.
Papon has six Assamese albums to his name – two original albums Jonaaki Raat (2004), Sinaki Osinaaki (2009) and four folk albums - Rong Phool (2008), Gomseng (2010), Phoolseng (2011), which are all Bihu albums as well as a Holi album Phagunar Gaan (2010). 
Awards
"The Story So far" album was released by TIMES Music in Jan 2012 and won the GIMA in the Best POP Album category, 2012. Papon can tackle a motley range of genres as few vocalists from his generation can and "The Story So Far" offers indelible proof of this.
Papon has received two awards at the JD Rock Awards, 2013-'Best Male Vocalist' and 'Best Song' for the feisty folk track Boitha Maro Refrom his acclaimed debut Hindi album 'The Story So Far"
Papon and the East India Company (EIC)
In 2007, Papon formed his folk-fusion band "Papon and The East India Company".
The band's line-up comprises of Papon (Vocals & Guitar), Deepu (Bass), Jeenti (Guitar), Tanmay (Drums), Brin (Live Electronica), Kirti (World Percussion), Birinchi (Keys)
The band has performed twice at the SAARC Music Band Festival in New Delhi, the Eastwind Festival, the Kovalam Literary Festival, Sutasi in Singapore, the October Fest in Bangalore & Hyderabad, NH7 Weekender in Pune, Bangalore & Delhi, Sulafest – Nashik, MAD Fest Ooty, Windsong – Goa, STORM fest Coorg, Kasauli Rhythm & Blues Festival etc…
Papon & The EIC also performed at the du WORLD MUSIC FESTIVAL in Dubai in April 2013. The festival saw performances from Italian singer-song writer/multi instrumentalist classical soloist Andrea Bocelli, nine times GRAMMY Winner Natalia Cole, Australian Jazz Fusion Guitarist Frank Gambale, famous American rock band Guns & Roses, Arab crooner Amr Diab, Raghu Dixit, Soul Mate, composer/music director/arranger and Drummer Ranjit Barot, Strings and India's favourite, Sonu Nigam and many more.
Today Papon & The EIC is a much-appreciated band for LIVE performances across all music festivals, public shows and college festivals in India.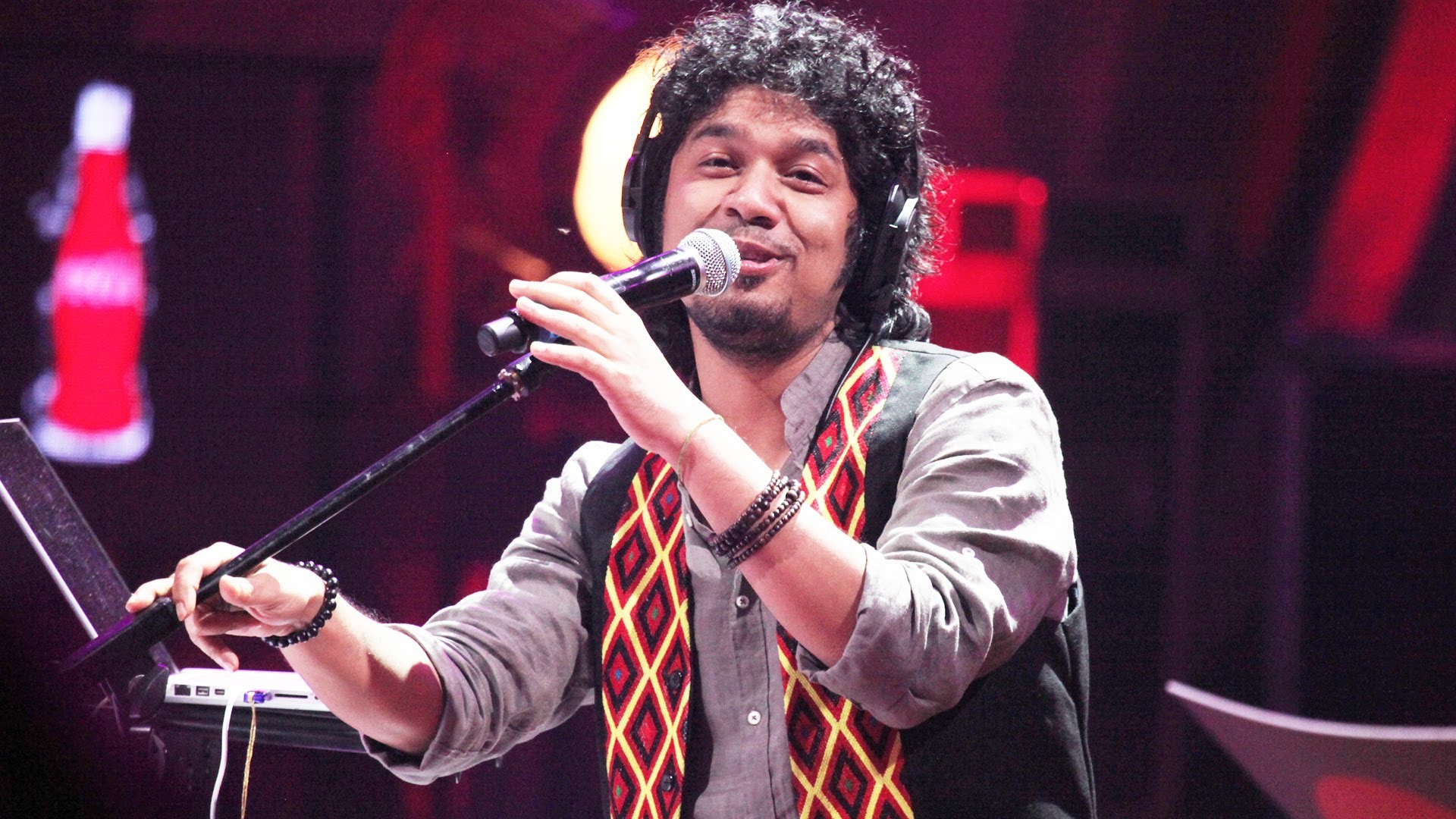 When & Where

Chabot College
25555 Hesperian Blvd
Hayward, CA 94545


Sunday, July 13, 2014 from 6:00 PM to 10:30 PM (PDT)
Add to my calendar
Coke Studio Sensation PAPON - LIVE IN CONCERT