Register Today! Let us know you are "IN" and willing to support COJ's mission to be there for grieving children, teens and adults!
About this Event
WHY?
More than 61,000 children and youth under the age of 25 are currently grieving the death of at least one parent (in the six counties surrounding Cincinnati). Additionally, there are also thousands of us grieving the loss of a spouse, child, grandparent, aunt, uncle, friend, or neighbor. Many of us are grieving more than one person, especially this year with significant losses due to Covid19. This is our 'why'.
COJ is here! And ready to provide necessary and much needed grief support and education. We do however need the financial help of our friends and yours.
IMPORTANT UPDATE~ NEW DATE !!! August 12 is our date! All other details remain the same.
Join us August 12. Register Today. Save your spot. (Registration is free. Player and Sponsorship payment options will be made available after registration is complete.) Grief, and the work we do is heavy. However, celebrating together the ones that we love, and whose memories we cherish, provides hope, strength and healing for us all.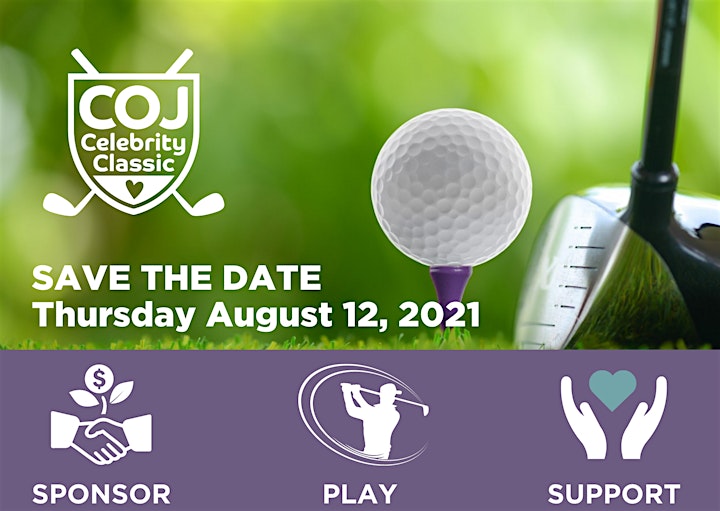 What to expect…
Upon arrival, golfers and guests will be welcomed and treated to complimentary lunch and raffle prizes. Yes, you can 'win' just for showing up! Each player will enjoy a round of golf with cart, on-course games, beverages, snacks, prizes, awards, photo ops and fun ~ all complimentary thanks to our sponsors*! (Just like our grief services) You will have the opportunity to make a donation that day that will directly benefit the grief support groups and programs that COJ provides throughout the community. This is your chance to "become a sponsor of grief support".
We are counting on you to be here for us ~ so that we can be here for each grieving child, teen and adult who needs support.
Isn't this the true 'win' and YOUR perfect why? Join us by registering today.
*If you already know this date will not work in your calendar, please consider donating as a sponsor of the event, or a grief group. Thank you!
Still not convinced we need you?
This 2-minute video will explain why your participation and contribution is essential ~
A little history….
A 'good idea' grew into COJ's Major Friend & Fundraising Event
In 2015, COJ Board Member Mike Munafo (pictured below on left, with mother and COJ Founder, Sheila Munafo-Kanoza and brother Tony Munafo) thought a golf outing could be just the way to invite friends and business associates to learn more about Companions on a Journey's mission, while also providing the opportunity to ask them to lend their financial support.
Little did he realize that seven years later this would become THE major fundraising event for COJ, providing the resources necessary to sustain our mission: providing support for all who are grieving and education to all who don't understand the journey.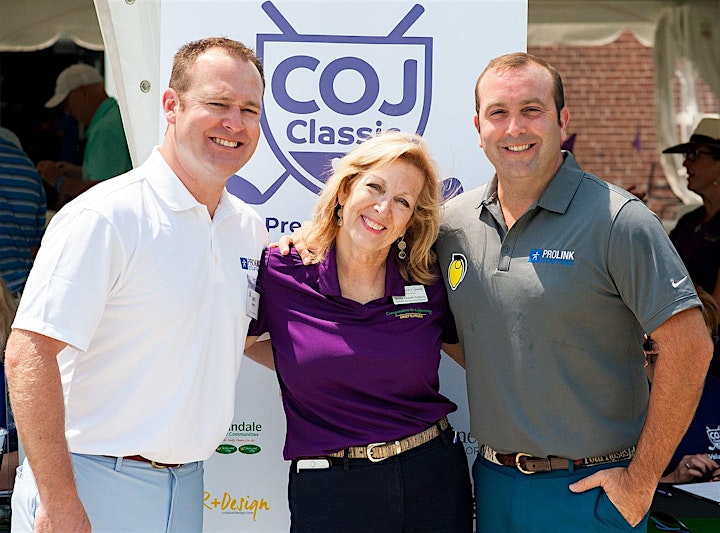 7th Annual COJ 'Celebrity' Classic ~
Presented by ProLink Staffing
Thursday, August 12, 2021 ~ 11 am Shotgun Start
You will see familiar safety protocols in effect that will align with recommendations at that time. You will experience a day like no other! You will provide the hope, strength and healing that we all one day will need.