Multiple Dates
Cointime Summit 2019·Vietnam Station (Blockchain Industry Conference)
Description
Cointime Summit 2019 ·Vietnam Station
Official Website: https://www.jinse.com/summit/vietnam/index.html#/
Topic: Focus on Market Frontier Driving the Industry to Land
Organizer: Cointime
Co-Organizer: The Blockchainer
Summit Background
With the arrival of a small bull market, Blockchain economy is gradually recovering. The constantly updated technology and gradual improvement of the underlying platform will lead the implementation of blockchain application to more industry scenarios and return to commercial applications.
As we all know, Blockchain policy in Southeast Asia is generally friendly, most southeast countries are encouraging the development of blockchain technology and the landing of financial innovation. Vietnam is prominent among them, the local government hopes to promote the transformation and development of the domestic economy with the help of blockchain technology, which also means a lot of opportunities.
Cointime Summit 2019·Vietnam Station will be held on 25th - 26th July. Focus on the market frontier, driving the industry to land. This summit will be the first of the Jinse Finance & Cointime series summit. Bring the most comprehensive blockchain frontier topics and most valuable news coverage.
Highlights
l Meet the major exchanges in Southeast Asia and share the new future of the exchange together
l Gathering lots of KOLs from technology develop community
l The developers from the blockchain community in Vietnam brought a feast of blockchain technology to the participants
l In-depth focus on business application、POS、staking economy, DEX, Cross chain technology、Defi、digital asset security and so on
l Global leading companies and Vietnam national payment companies are exploring the new payment landscape in Southeast Asia together
l Local traditional enterprises meet Blockchain companies Explore the breakthrough direction of technology from the real needs of business scenarios
Participants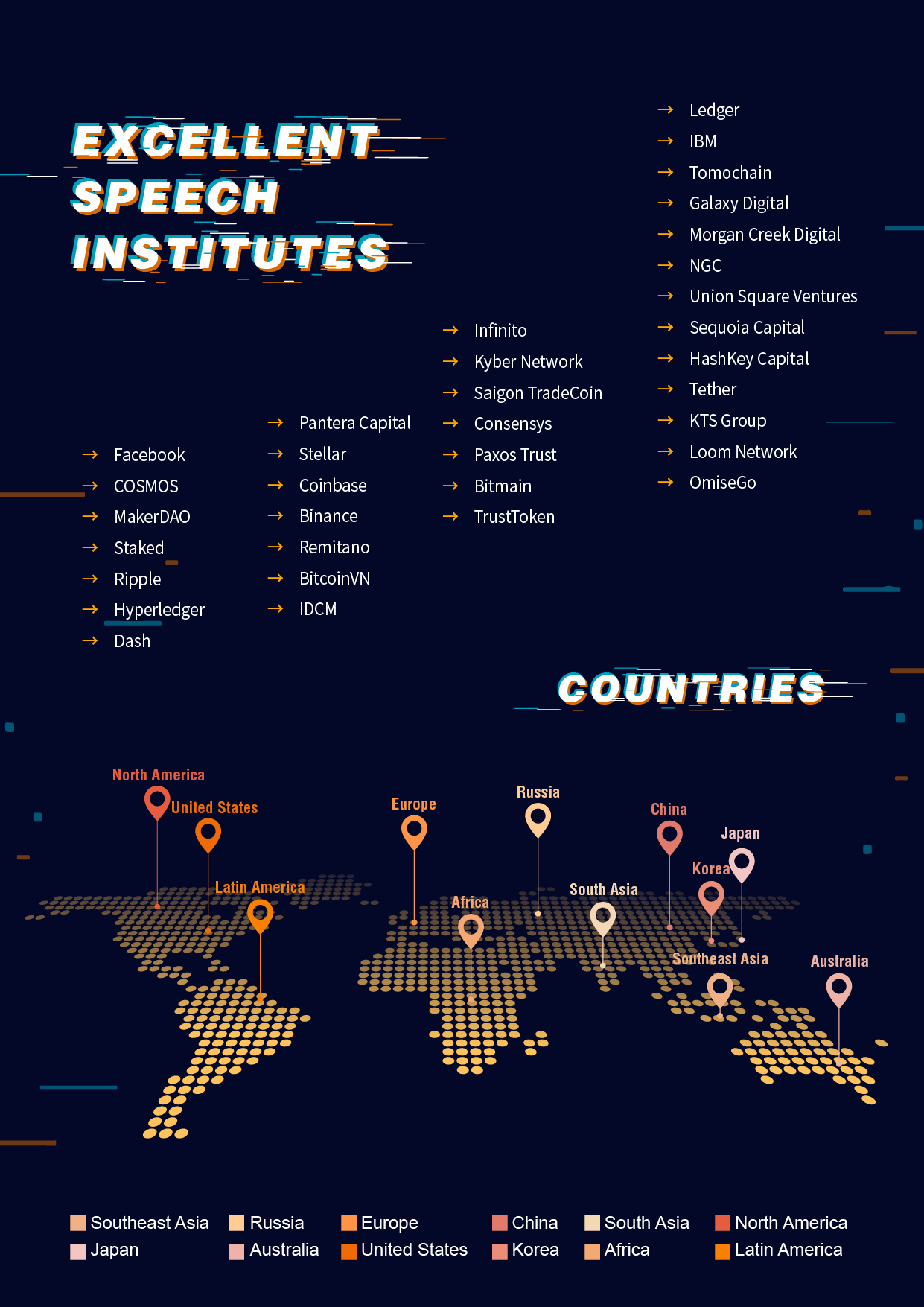 l 5+ Star Projects
l 10+ Traditional Enterprises
l 20+ Influential Community KOLs
l 30+ Top Distinguished Guests Views Sharing
l 40+ Exhibition Booths
l 50+ Investors Deeply Involved
l 60+ Leading Media Tracking Reports
The Most Comprehensive Blockchain Technology Hot Topics
The Most Valuable News Reported
Focus on Key Topics
Redefine the Future Financial Landscape
l Explore Vietnam Blockchain Development Potential from the Perspective of Community Operation and Management
l Defi-Whether it Can Save the Southeast Asia Finance
l How to Leverage Blockchain Services for Non-Bank Users
l The Revolutionary Strength in Southeast Asian Loan Business
l Mobile Payment-Opportunities and Challenges in Emerging Market
The revival of POS Consensus & The Rising Ecology of Staking
l Comprehensive Analysis of Staking Ecological
l DEX-Open a New Trading Era
l Can Wallet Achieve Corner Overtaking with POS Track?
l How to Ensure the Asset Security of Users
l Cross-Chain Technology-Break the Ecological Island of Blockchain Platform
Investor Dinner
Time: 18:30-21:00 26th of July
VIPs Only
FAQs
How can I contact the organizer with any questions?
The Blockchainer
Wayne Wu | Marketing Manager
Media Cooperation & Business Development
Name: Wayne
Email: wayne.wu@blockchainer.vip
Telegram: @Wayne_5
Phone: +86 18167153428