Description
Coins over Gossip is a leadership development workshop created for African American women that are upperclass college students (i.e. juniors and seniors) and early career professionals (in the workforce for 1-3 years). This workshop is designed to encourage African American women to develop a leadership mindset while creating opportunity for growth and establishing a sense of pride and support in who they are, what they can achieve and the awareness of the limitless opportunities in their career advancement.
Discussion Topics include:
Identifying challenges African American women face to advance in their careers and how to overcome those challenges.

Steps you can take now to prepare for a future in leadership

Blending Passion & Coins

Finance: How to manage your coin expections / salary negotiation


Event Hosts & Speakers
Cassandra Holdsclaw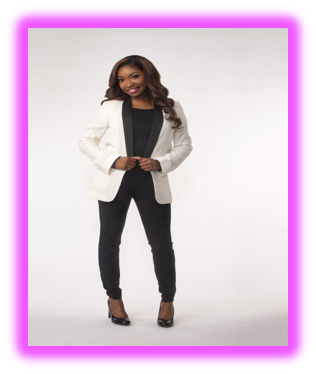 Cassandra Holdsclaw is a Human Resources Leader and Career Coach. Her background is in Human Resources Management and she has a true passion for helping women find happiness and success in their career. With encouragement from family and friends, Cassandra created Career Talk With Cassandra, a career coaching brand created to inspire, equip and empower women to use their voice to obtain the career of their dreams refusing to settle.
Having completed her undergraduate degree in Psychology at Tennessee State University and going on to complete her post graduate education in Organizational Leadership and Communication at Belmont University, Cassandra has the knowledge, experience and success to help women achieve a career that includes happiness, success, purpose and passion.
Cassandra has been featured in Swagher.net "5 Keys to Interviewing Fearlessly", "Finding your voice in the workplace." and HR.com the largest network for HR professionals with over 250,000 members world-wide. Cassandra has also been a speaker for Operation Stand Down (OSDTN), an organization that provides a wide range of supportive services for honorably discharged veterans and their families. She has also appeared as a guest on the SistahSpeak radio show 760 AM Gospel station as well as News Channel 5+, Urban Outlook.
Dr. Ashley Williams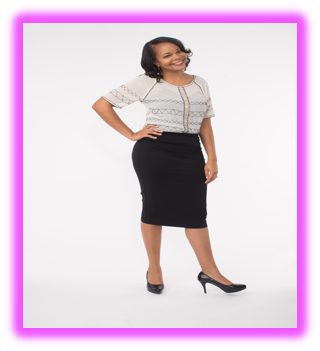 Dr. Ashley Williams grew up in Humboldt, TN only a few minutes from Jackson. She earned a degree in Biology and a minor in Chemistry from the University of TN at Chattanooga. She then graduated from Union University School of Pharmacy as a part of the inaugural class of 2012. While at Union she was able to serve as Class President, Phi Lambda Sigma president, Admissions committee student representative and APhA Membership Vice President.
Dr. Williams currently resides in Nashville with her husband Darius Williams where she is the Pharmacy Manager at NPS Pharmacy. She has a passion for encouraging and mentoring children and young adults. She has been a speaker for Heroes for Heroes a youth empowerment organization sponsored by Youth Encouragement Services (Y.E.S.) in Nashville, TN, and continues to provide mentorship and support to college students and individuals interested in pursuing a career in Pharmacy.
Expert Panelists
Our panelists include a group of successful black women that are career professionals and leaders across several industries and professions that include non-profit leadership, corporate business, healthcare, legal, education and online marketing and media. Our speakers will be announced on social media leading up to the event.
Workshop Benefits
Mentorship

Networking with panel of experts

Ongoing support and resources through exclusive Facebook Group (coins over gossip attendees only).

Career Resources that include: Resume Templates, Common Interview Questions and list of do's and don't's

Professional Headshot photos (photo can be used for Linkedin profile)

Access to quarterly online master class with successful leaders, career professionals, entrepreneurs and business owners.

Event Swag Bags
Itinerary
1:00pm - 1:30pm: Workshop Overview & Introductions
1:30pm - 2:00pm: Guest Speaker
2:15pm - 3:00pm: Panel Q&A
3:00pm - 3:30pm: Networking & Photos
Social Media Presence
Instagram: @CoinsOverGossip
Facebook: CoinsOverGossip
Each participant will be added to the Coins Over Gossip Facebook group and have access to on-going personal and professional development, career resources and tips, the ability to post their successes ( graduations, job offers, promotions) and ask questions allowing us to always stay connected.