Description

You're cordially invited to attend the USA EB5 Expo at Radisson Blu Coimbatore on Monday, November 26th, 2018 and Tuesday, November 27th, 2018 from 11.30am to 5.30pm. This expo will present information about immigration to America through an investment channel. Please visit to clarify all your queries related to the US immigration visa program. Our event will provide a platform to get you connectred with relevant EB5 projects and experienced US immigration attorney who may provide a personalized information on immigration options for you and your family.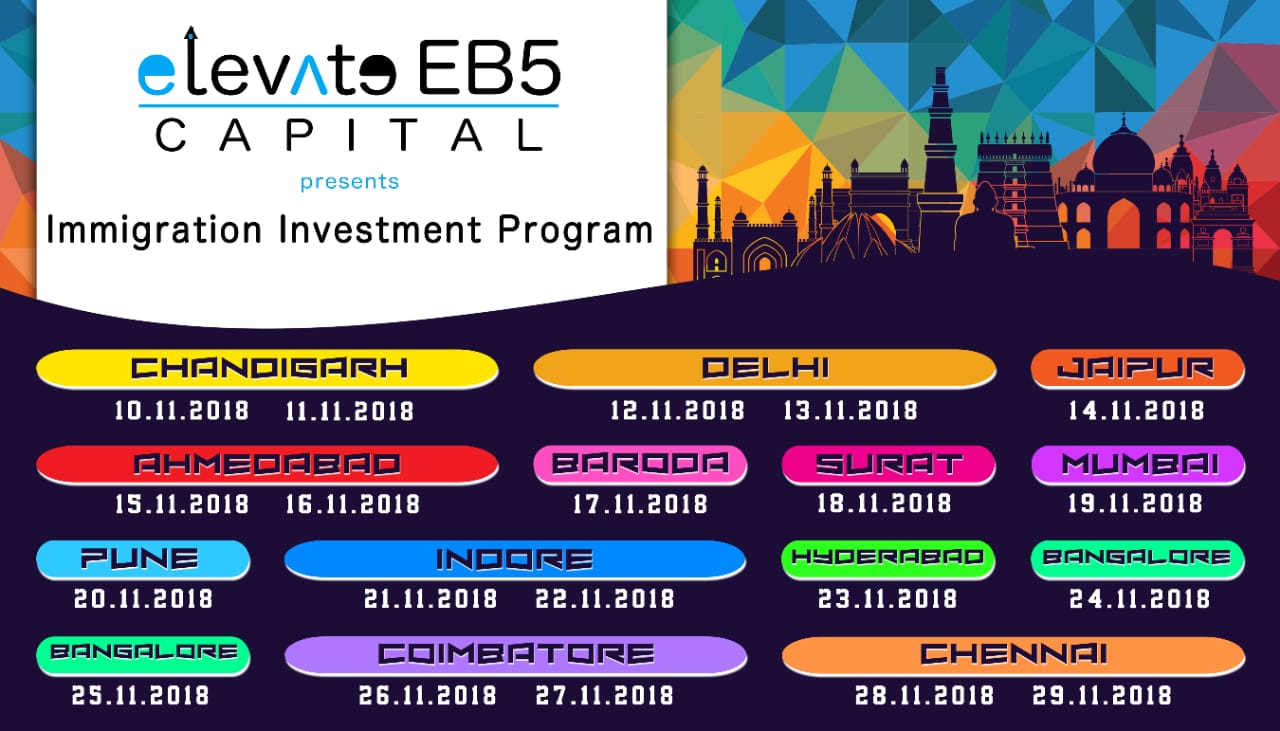 The US EB-5 Visa Program is a US Investment Immigration Program that enables foreign investors to obtain a US permanent resident (Green Card) status by investing in a business that will benefit the US economy and create jobs. As per the law, the investor has to invest $500,000 (~Rs. 3.6 crores) in a USA business venture.
PROGRAM
What are the basics of USA Immigration? What are the main categories of immigrating to USA - both for temporary visas and permanent Green Cards?
What is an EB-5 investment Visa opportunity?
How does the EB-5 application process work?
What are the risks and rewards of EB-5 investment?
What is US Congress (parliament) doing on US immigration law?
What is the effect of President Trump on US immigration so far? And what will it likely be in 2018-19?
Final Session: 1-on-1 Questions and Answers!
Contact No.: +91 73047-88840