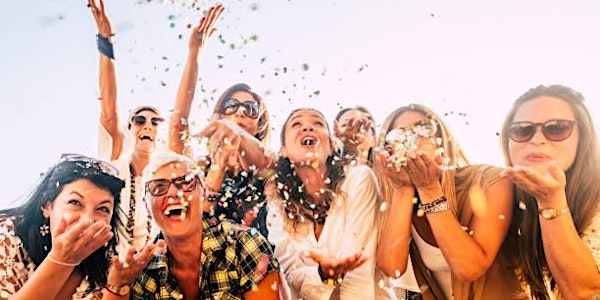 Coil Coaching Women Online Gathering
Coil Coaching Women Online Gathering
About this event
Welcome to our end-of-the-year global online gathering for Coil Coaching Women!
It has been an incredible year so far and I have a lot to be thankful for. This community has been such a gift to me and I pray that it has been impactful for you as well.
I would love to see you there and celebrate with you the beauty you all have released this past 9 months together. I love that we continue to grow organically and I'm so honored to be surrounded by quality women coming from different parts of the world.
There will be a time of reflection, vision setting, encouragement, and prophetic ministry. I will also be sharing some exciting announcements for 2023 including our upcoming 1st year anniversary in March.
I'm excited! See you soon. Let me know if you have any questions. Love you all!
Our Facebook Group Community is a way for you to get connected or encourage other women. Right now we have over 384 women representing 31 nations. So much diversity and opportunity to learn and grow from each other. No matter where you are at in your journey, there is a layer of involvement for you.
FMI visit: https://coilcoaching.com/women/
Lindsay Coil, Founder of Coil Coaching Women