Coi Leray is PERFORMING LIVE at the Ritz Theatre in Elizabeth, N.J.!!! Saturday, April 24th, 2021! ***Official Account***
About this Event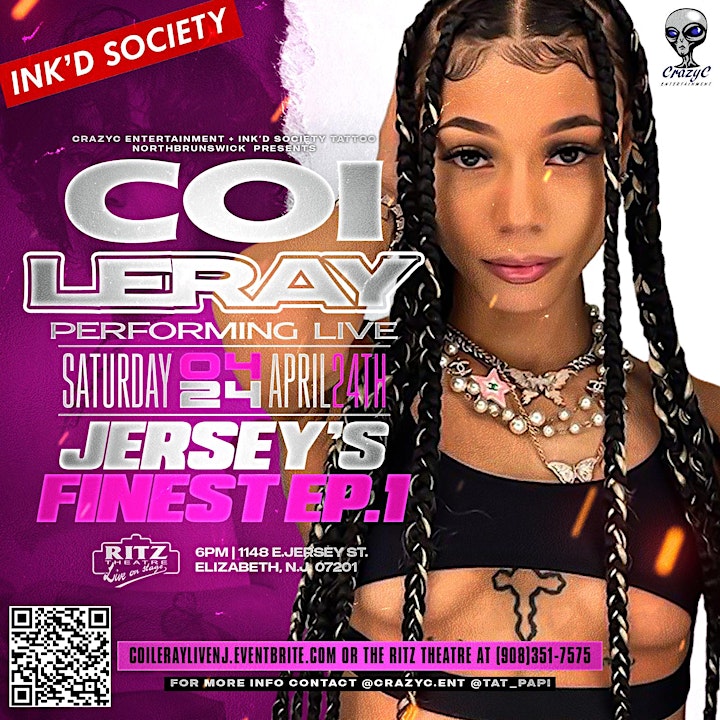 CrazyC Entertainment & Ink'd Society Tattoo (North Brunswick, N.J.) teams up to present Jersey's Finest ep.1, an All-Aged Live Performance from the Queen of New Jersey's own Hip-Hop recording artist Coi Leray! Featuring a state-of-the-art light show (GLOW PARTY) brought to you by JC Productions, EDM meets Hip-Hop! With a local artist showcase & Jersey Club Dance teams it's more than a performance... prepared to get LIT! YKTV!!!
Hosted By: @mikeruga
***Due to a fake account of this event I want to inform you that if you do not see the CrazyC or Ink'd Society Logo or contact info you are being SCAMMED! CrazyC Entertainment is the 'ONLY' organizer and official account associated with Coi Leray coming to New Jersey***
W H A T TO E X P E C T
EDM
HOUSE
HIP-HOP
REGGAETON
JERSEY CLUB
ARTISTS SHOWCASE
DANCE PERFOMANCES
STATE-OF-THE-ARTS LIGHT SHOW
VIP: First 10 rows are exclusively for our VIP guests, with guaranteed Front Stage Access and great views! All purchasers for our VIP sections are required to arrive at 5pm for proper seating arrangements. (VIP is operated at a first come, first serve basis!)
SPONSORSHIPS: We're offering small businesses a chance to have your brand displayed/promoted throughout the first segment of the show. If interested contact @crazyc.ent or @tat_papi for more details.
***THIS EVENT ENFORCES COVID-19 GUIDELINES & RESTRICTIONS***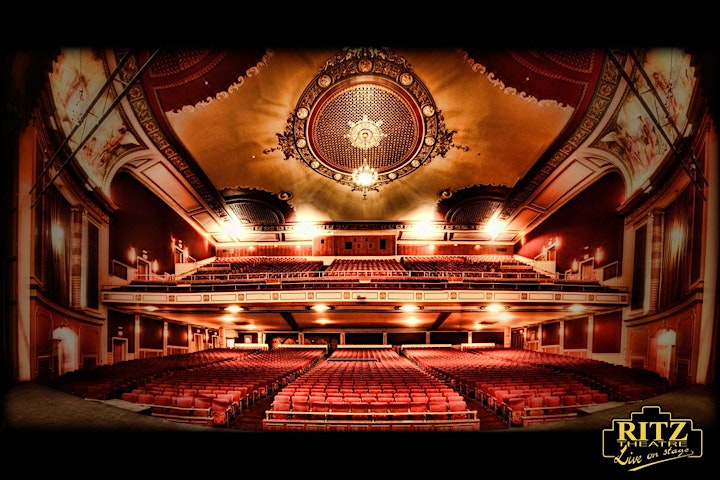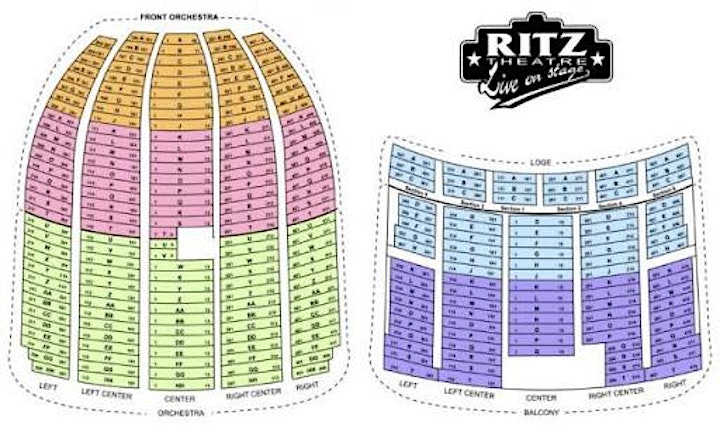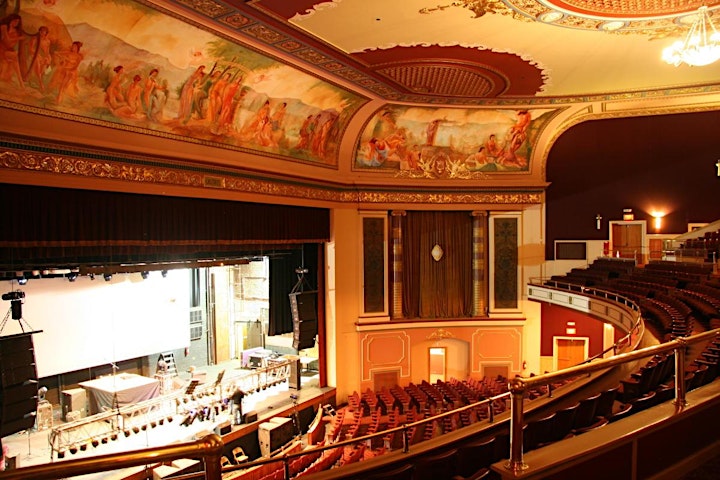 The Ritz Theatre in Elizabeth, New Jersey is a performing arts center.
The Ritz was built on the site of the 1865 Drake Opera House/People's Theatre/Star Theatre/ Jacob's Theatre/Proctor's Theatre. The theatre was purchased in 1925 by Jacob Fabian, who hired architect Fred Wesley Wentworth to design the Ritz Theatre on the site, which opened on March 9, 1926 with 2,791 seats. By 1941 it was operated by Warner Bros. Circuit Management Corp. While there were performances through the 1970s, by the 1980s it was threatened with demolition. In 1989 it was purchased local philanthropists who set out to restore the theatre but ran out of funding. In 1994 purchased by George Castro, who has restored it to its 1920s grand appearance. It is a contributing property to the Mid-Town Historic District. Among the notables who have performed there are Chaka Kahn, George Burns, Harry Chapin, Jack Benny, The Marx Brother, Maya Angelou, Miles Davis, Ray Charles, and Rodney Dangerfield.