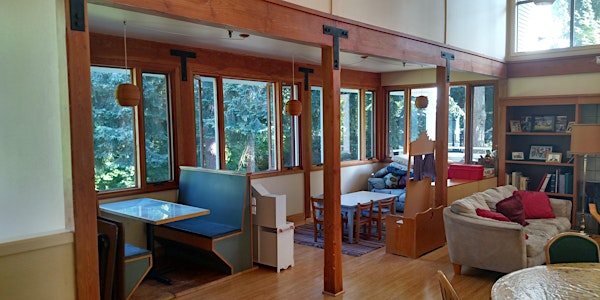 Cohousing event | Architect Chuck Durrett Speaks in Minneapolis Sept 15
Description
Cohousing Architect Chuck Durrett in Minneapolis, September 15 at 7pm
Cohousing is increasingly popular in the U.S. Individuals, couples, and families of all ages who value strong social relationships with neighbors are coming together to design their cohousing communities. Values of cooperative community, home ownership, self-governance, and the ability to influence the design of the community drive this quicly growing housing option.
Chuck Durrett of McCamant and Durrett Architects is a key player in this much-needed alternative. Twin Cities Cohousing Newtork renews cohousing efforts in the Twin Cities area with Chuck Durrett's talk on Thursday, September 15. 2016. New cohousing nucleus groups are forming.
Doors open at 6:30 P.M.
Transportation/parking
There is limited parking on the street. Mobility-impaired passenger drop-off and pick-up in front of the church. The automated parking ramp at 727 Vineland Place connected with Walker Art Center is convenient to the church. Learn more about how to reach the church from the parking ramp here.
Where can I contact the organizer with any questions?
Email may be sent to twincities@cohousing.org. We strive to respond within 48 hours.
How can I stay informed about cohousing in the Twin Cities?
Sign up to receive Twin Cities Cohousing Network News
Organizer of Cohousing event | Architect Chuck Durrett Speaks in Minneapolis Sept 15
Twin Cities Cohousing Network is a Minnesota nonprofit organization that informs the public about cohousing for individuals, couples and families of all ages, and supports groups creating cohousing communities by acting as a local clearinghouse for information and resources. The organization does not currently have 501(c)(3) status; donations are not tax-deductable.