Coherent World Building: Creating the New World for Change Agents

Friday, August 3, 2012 at 3:00 PM

-

Sunday, August 5, 2012 at 5:30 PM (PDT)
Event Details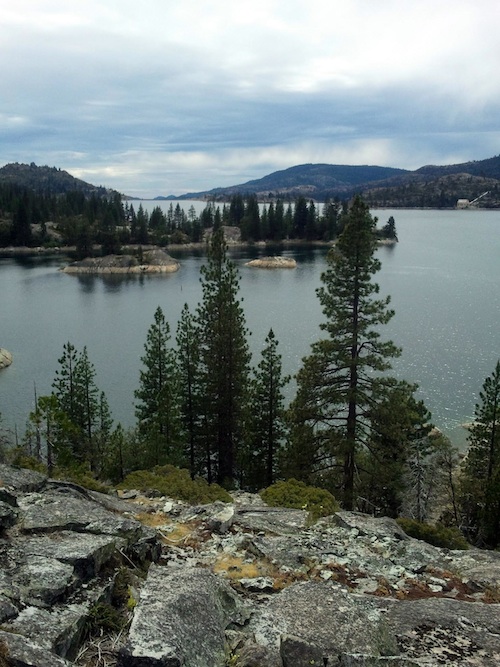 Join Creating the New World in the beautiful Sierra Nevadas
for a weekend of
discovery, opportunity, and nature.

DISCOVERY
You're a visionary.  You know it's time for fundamental change in the world.  You know that our current way of living is destroying people and planet at a rate and scale that is simply not conducive to sustaining human life. 
You've got gifts the world needs--ideas, solutions, innovations, networks, and resources.  You have passion in your heart, fire in your belly, and a burning desire to birth a new humanity and the systems and structures to support it.
You want a world that reflects our deepest truths and highest aspirations as human beings--one that can sustain all life and support a thriving new humanity.   You want this deeply, and yet you know you can't do it alone.
We do, too.  That's why we've created a perpetually dynamic world-building movement design that empowers change-makers to awaken and mobilize people everywhere to work coherently as One Family on One Planet realizing One Vision:  A world of peace, abundance, joy, and freedom for all.
Among us, we have the reason, vision, power, and technology to create an amazing New World.  All we have to do now is HARNESS and direct it all in common purpose.  As change-makers, we can facilitate that.
That's precisely what this workshop is about. We are the ones we're no longer waiting for.
The Workshop
This workshop is a special introduction to the Creating the New World world-building movement design for change agents and their communities.  Its purpose is to inspire, empower, and coherently mobilize change agents to lead personal, community, and planetary transformation and begin a global world-building movement. As a standalone workshop, it offers activities and tools for personal transformation, as well as opportunities for participants to apply their gifts and passions to a coherent way to create a bright future for humanity. As a preliminary component of the larger world-building movement it represents, the workshop is intended to orient, gather, and begin mobilizing people to literally create the New World.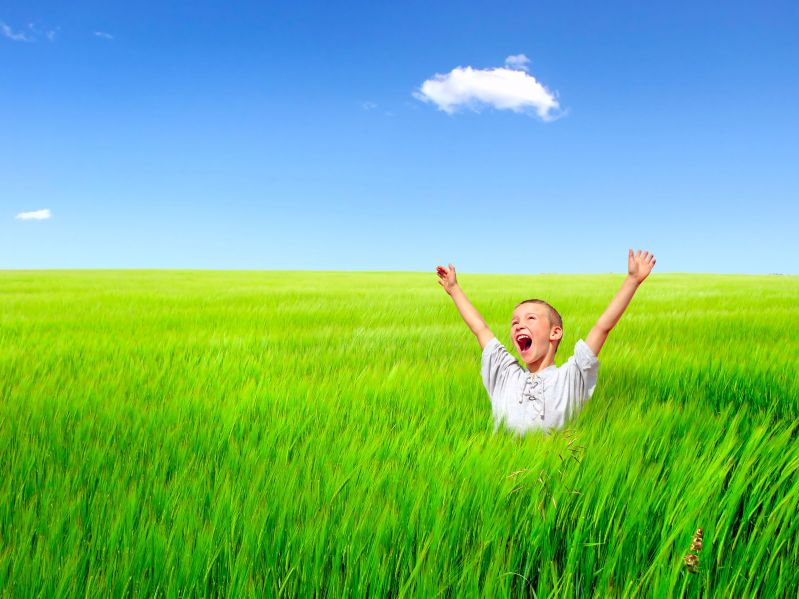 OPPORTUNITY
The Benefits
You'll walk away with:
A new perspective and exciting vision for your life, community, and world;

A clear line of sight between a world in crisis and an amazing new one, and a viable way to mobilize people everywhere to get there;

A way to move your change efforts from awareness and inspiration to coherent, collaborative action;

Practical tools and powerful insights to fuel your personal and professional development as

a change agent;

A template for integrating and leveraging your solutions to individual challenges into a cohesive whole system and implement them on a global scale;

A way to mobilize the hearts, minds, and resources of people and organizations in your community and everywhere to work coherently toward a shared vision;

A clear understanding of the connection between personal and planetary transformation;

Practical ways to take your life, projects, and community to a new level of aligned action;

Clarity about your power and role as a change agent in creating a bright future for yourself and your world;

A forward strategy for your next steps as an empowered world-builder;

Opportunities to lead, co-create, and be a part of a coherent world-building process in which regular people create an amazing New World; and

Hope for the future from knowing we have the reason, vision, power, and technology to create a thriving New World, AND a viable way to harness our collective energy for literally doing it.
NATURE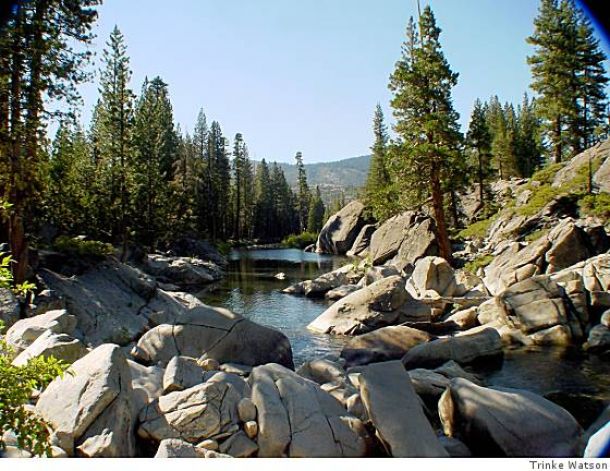 The Venue
A key element for unlocking our capacity to create our amazing New World is the space we do it in!  We're thrilled to be in the high Sierras amongst the breathtaking beauty of nature at Shinneyboo Creek Cabins.
We'll spend the weekend in the rejuvenating energy of nature while we discover a viable way to create the New World together.  With informal campfire gatherings, greet-the-day meditations in the great outdoors, a barbeque dinner, free time, optional hike, and the constant beauty of the nature interspersed with our interactive program, we'll engage our bodies, minds, and spirits in harmonious balance.
Nestled on 160 acres of High Sierra splendor surrounded by thousands of acres of Tahoe National Forest, with easy access off Interstate 80, Shinneyboo Creek Cabins offers comfortable lodging in a unique "pamping" environment--beautifully appointed, rustic luxury cabins perfect for those who are "too grown up" to go camping.
Lodging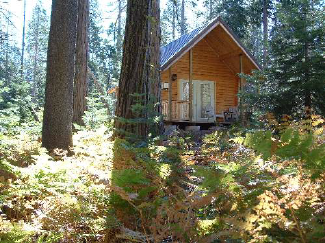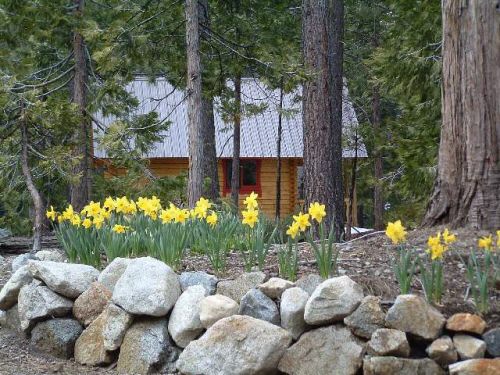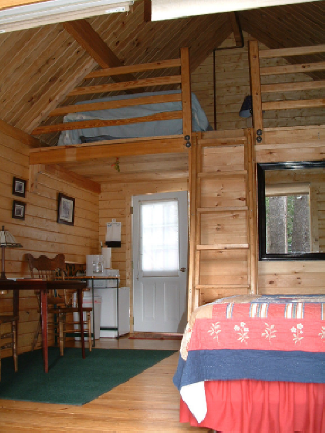 There are four workshop lodging options to choose from (all options include meals):
The proverbial "cabin in the woods:" Shared cabins with jetted tub and private bathroom, cast iron fireplace, mini-fridge, microwave, BBQ on the back porch, a queen bed downstairs and a queen and a twin up in the loft.  NOTE: Cabins are available as shared accommodations with 2 people per cabin.  Bring a friend!  You'll have an opportunity to indicate your cabin mate or have us assign you one during the registration process.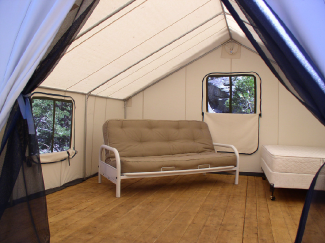 Tent cabins:  These spacious tent cabins have wood floors, beds, picnic tables outside with Forest Service style grills, and a fire ring. NOTE: Cabins are available as shared accommodations with 2 people per cabin.  Bring a friend!  You'll have an opportunity to indicate your cabin mate or have us assign you one during the registration process.
Campsite:  Basic campsite.  Bring your own gear.  No fires allowed.
Off site lodging:  If you prefer private accommodations, there are several
choices nearby.  Please choose Workshop and Meals Only and make your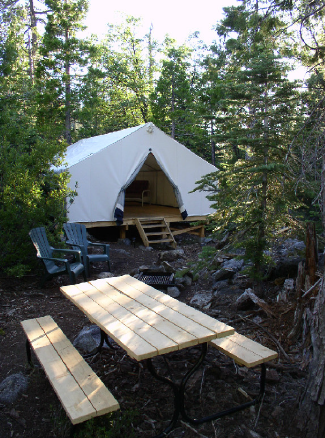 lodging arrangements separately:
The Rainbow Lodge  (Approx. 7 miles/10 minutes away): Rainbow Lodge is a turn of the century historic lodge situated along the Yuba River on Donner Summit, right off of Hwy 80 and along the historic Old 40 highway. The Lodge provides exquisite indoor and outdoor dining, river view rooms, and a peaceful mountain setting.
Tinker's Station (Approx. 12 miles/16 minutes away):  Tinker's Station offers comfortable, clean hostel-type lodging at an affordable price to students, outdoor enthusiasts, and international guests.  Guests may rent a bed in one of three available rooms. Tinker's Station has a full service on-site cafe open to guests and visitors.
Kingvale Lodge (Approx. 10 miles/15 minutes away):  Kingvale Lodge offers studio and one bedroom suites with baths and kitchenettes.
Sierra Woods Lodge (Approx. 9 miles/12 minutes away):  The Sierra Woods Lodge has been newly renovated and features 14 rooms, Rustic Table Restaurant and bar, plus indoor and outdoor gathering and play areas. It is a small quiet retreat nestled in a tree lined meadow at the base of Black Mountain, with Boulder Creek running alongside.
AIRPORTS AND GROUND TRAVEL
If you're traveling from your part of the world to join us, the two closest airports are:
Reno-Tahoe International Airport (RNO). RNO is 59 miles and about an hour from Shinneyboo.  Click here for directions.
Sacramento International Airport (SMF).  SMF is 87 miles and about 1.5 hours from Shinneyboo.  Click here for directions.
WORKSHOP SCHEDULE
Friday, August 3
3:00                        Arrival & check in
5:00pm – 6:30pm    Dinner
7:00pm                   Welcome with Nancy Polend
7:30pm – 9:00 pm   Fire pit - Appreciation

Saturday, August 4
7:30am                   Greet-the-day meditation on the lawn
8:00am – 9:00am    Breakfast
9:30am – 12:30pm  Creating the New World – Morning Session
12:30pm – 1:30pm  Lunch
1:30pm – 5:30pm    Creating the New World – Afternoon Session
5:30pm – 7:00pm    Free time / Reflection / Journaling / Nature
7:00pm – 9:00pm    BBQ Dinner
9:00pm – 10:00pm  Fire pit - Informal information jam

Sunday, August 5
8:00am                   Greet-the-day meditation on the lawn
8:30am – 10:00am  Breakfast
10:00am – 1:00pm  Creating the New World – Closing Session
1:00pm – 2:00pm    Lunch / Checkouts
3:00 pm - 5:30 pm  Optional waterfall hike

What to Bring
Please bring a small item that symbolizes the world you would like to create, your open mind and heart, your magnificent spirit, and your awesomeness.  The world needs you. 

Please bring comfortable clothing for our natural setting, creative work, and outdoor activities:  sun protection, good walking shoes, something warm for the cool evenings, a flashlight, and a swimsuit if you plan to go for a dip in the river.  Bring a blanket for enjoying time on the earth itself and/or a folding chair.  If you are camping with us at a campsite, you'll need to bring all your gear.
Downloadable Info

Color Flyer (please share with others you feel would be interested).
Workshop Schedule
About CtNW
Presenter Bio
Workshop Info and Logistics
Join Us on the Web!
Have questions about Coherent World Building: Creating the New World for Change Agents?
Contact the organizer
When & Where
11820 Eagle Lakes Rd Box 38
Soda Springs, CA 95724


Friday, August 3, 2012 at 3:00 PM

-

Sunday, August 5, 2012 at 5:30 PM (PDT)
Add to my calendar