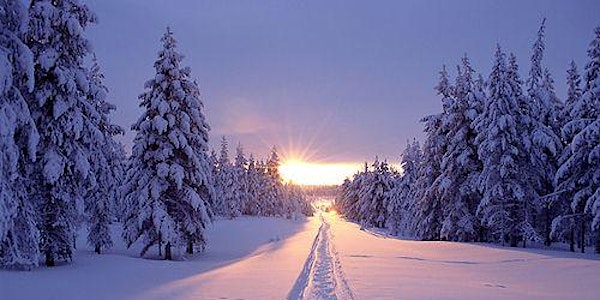 Coherence for a Cause: A Midwinter's Night Benefit for the Albany Peace Project
When and where
Location
First Unitarian Universalist Society of Albany 405 Washington Avenue Albany, NY 12206
Refund Policy
Contact the organizer to request a refund.
Description
On Saturday, February 4th, 2017; Albany Peace Project invites you to celebrate with us at
"Coherence for a Cause: A Midwinter's Night Benefit".
This event will occur from 6:00pm – 10:00pm at the First Unitarian Universalist Society of Albany; located at 405 Washington Avenue.
Early Bird Tickets $45 ENDING 1/20/17 @11pm EST
Regular Price $60
Student admission $25

Ask us about our sponsorship perks:

Bronze ($250)

Silver ($500)

Gold ($1000+)

Platinum ($5000+).
Checks payable to Numinous,

a 501(c)3 interfaith spiritual organization &

sponsor of the Albany Peace Project.

Included in the evening's celebration:
-

Keynote Speaker Albany Chief of Police Brendan Cox




-A special concert performance by Albany's own "School of Rock,"



-Six showcase presentations highlighting the evidence of mind-body strategies that facilitate societal peace


-Silent Auction of local goods and services.




-Hors d'ouvres and cocktail reception to follow.



The event will be an interactive festivity highlighting some of the Albany Peace Project's community engagement efforts aimed at reducing violence in the Capital Region by creating a much safer, more mindful, and more peaceful community through mind-body coherence practices. This work includes a wide variety of stakeholders, from college students to at-risk populations, as well as with corporations and individuals.
ALSO, with every ticket sold/donation there will be a meal donated to someone in need at the Interfaith Partnership for the Homeless in Albany, NY. Each one, feeds one.

The Albany Peace Project is a 10-year research study designed to determine if an organized group of trained meditators, creating a "coherent state" in their bodies (and then focusing peaceful intention outwardly) can measurably reduce local violence. The hypothesis is that focused peaceful intention has real world impact, as suggested and supported by many prior research studies. The goal of this project is to dramatically enhance wellness, productivity, and societal peace in Albany and the surrounding areas.

Albany Peace Project founder and Biofeedback Specialist, Bethany Gonyea has been teaching organizations coherence skills for over twenty years and provides the science and data behind why coherence meditation works, and how to practically apply this knowledge. Dr. Karin Reinhold, SUNY Albany mathematics professor, supports these efforts by offering both correlative and analytical data. This additional layer of accountability makes the Albany Peace Project an exciting groundbreaking endeavor for facilitating peace at the city level.
Just to give you a sneak peak here are our event presenters and performers:
Albany Chief of Police Brendon Cox as our Keynote speaker.
Albany's very own "School of Rock."
Bethany Gonyea, founder of the Albany Peace Project.
Bernard Shuman from Cure Violence discussing (MASV)

Mindfulness as

Solutions

to Violence.




Nora Vollon-Burgos & Beth Suter from Mindfulness in Schools discussing the implementation of meditation instead of detention in PreK-12 Schools.

Dr. Karin Reinhold from the University at Albany, discussing scientific research and it's impact on our global communities.

Rev. Derek J. Healey from the Interfaith Alliance of NYS, discussing the moral & practical duties of all citizens regardless of religious background to promote peace through acts of service.

Ann-Marie Serre, from the Institute of Heartmath, discussing prevention and intervention strategies for improved emotional health, decision-making, learning skills that increase heart intelligence.

Ann Battistoni, from our event's sponsor Numinous, discussing the incredible work that continues to happen in the Capital Region for happier, healthier, and more harmonious communities.
THANK-YOU TO OUR SPONSORS: