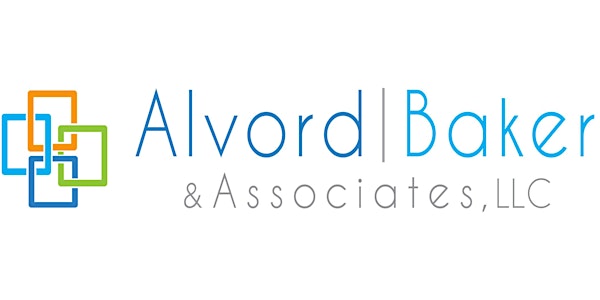 Cognitive Behavioral Therapy for Panic Disorder in Children and Adolescents
Location
Live Webinar
(via Zoom)
Suite 200
Rockville, MD 20852
Refund policy
Refunds up to 7 days before event
Eventbrite's fee is nonrefundable.
This CE is offered via live Zoom meeting. You will receive handouts and the Zoom link by separate email a week before the presentation.
About this event

Cognitive Behavioral Therapy for Panic Disorder in Children and Adolescents (CE 3)
Colleen Cummings, Ph.D. & Keri Linas, Ph.D., Psy.D.
Please plan to login by 8:40 AM to check-in. We will start promptly at 8:45 AM
INTRODUCTORY & INTERMEDIATE LEVEL: Target audience: clinicians and mental health professionals.
Panic Disorder is associated with significant distress and impairment in youth. Fortunately, cognitive behavior therapy (CBT) is an evidence-based approach to treating panic. This workshop will first review the identification and differential diagnosis of panic disorder among youth. We will discuss risk and maintaining factors of the disorder. Next, we will focus on the main components of Panic Control Therapy for Adolescents. We will provide practical guidelines to implementing the treatment with a child and adolescent population, as well as strategies to increase its effectiveness and overcome treatment barriers. An emphasis will be placed on ways to implement the program flexibly to meet the individual needs of each client, while maintaining fidelity to the core components of treatment.
Learning Objectives
Explain the main components of the cognitive behavioral treatment of panic disorder.
Articulate developmentally appropriate modifications of standard intervention strategies for use with children and adolescents.
Identify factors that might influence the manifestation of panic disorder in children within the context of their families and strategies for addressing those factors in treatment.
Presenters
Colleen Cummings, Ph.D. is a licensed psychologist and the Director of Research at Alvord, Baker, & Associates, LLC. She specializes in the diagnosis and treatment of anxiety and mood disorders for children, adolescents, and adults. She also has extensive experience working with youth with ADHD and disruptive behavior disorders. Dr. Cummings completed her doctorate in clinical psychology at Ohio State University, and her predoctoral internship at Children's National Medical Center in Washington, DC. Dr. Cummings earned specialty training in the cognitive-behavioral treatment of youth anxiety disorders during her postdoctoral fellowship at the Child and Adolescent Anxiety Disorders Clinic at Temple University under the supervision of Dr. Philip Kendall. She has a strong interest in early intervention and prevention efforts, as well as the dissemination of effective treatments to the community, and has published journal articles and book chapters on these topics. Her clinical approach emphasizes evidence-based, cognitive-behavioral therapy (CBT) for childhood problems including generalized anxiety, social anxiety, obsessive-compulsive disorder, sleep difficulties, depression, separation anxiety, and behavioral issues. Dr. Cummings also provides individual, evidence-based CBT for anxiety and depressive disorders in adults.
Keri Linas, Psy.D, Psy.D. is a licensed psychologist with a double doctoral degree in Clinical Psychology and Child, Family, School Studies from the University of Denver. Dr. Linas completed her pre-doctoral training at Children's National Medical Center in Washington, DC, her post-doctoral training at the Georgetown University Center for Child and Human Development, and a fellowship in the Leadership and Education in Neurodevelopmental Disabilities (LEND) program. She is licensed in Maryland and in DC and for the past nine years has worked as a child clinical psychologist at Alvord, Baker & Associates. Dr. Linas has experience providing a broad range of consultation, assessment, and intervention services for children, adolescents, and their families in a variety of settings including the early intervention system, hospitals (inpatient and outpatient), pediatric primary care, and community mental health centers. Regarding psychotherapy, she uses empirically grounded treatment modalities including cognitive behavioral therapy (CBT), behavior therapy, and Trauma Focused-Cognitive Behavioral Therapy (TF-CBT). Other specific services include individual and family therapy for anxiety disorders, depressive disorders, mood dysregulation, autism spectrum disorders, and ADHD. She is a certified to provide SPACE (Supportive Parenting for Anxious Childhood Emotions) treatment to parents.
More Information:
Please contact our CE Coordinator, Keri Linas at klinas@alvordbaker.com.
Continuing Education: 3 credits
Alvord, Baker & Associates, LLC is approved by the American Psychological Association to sponsor continuing education for psychologists. Alvord, Baker & Associates, LLC maintains responsibility for this program and its content.
Alvord, Baker & Associates, LLC is authorized by the Maryland Board of Social Work Examiners as a sponsor of Continuing Education. A certificate for Category 1 credits will be awarded at the completion of each workshop.
Refund Policy
If Alvord,Baker & Associates, LLC decides to cancel the class, all registrants will receive a full refund. Through Friday, October 8, 2021, registrants of the workshop who need to cancel for any reason will receive a refund of 90% of their registration fee. Cancellation requests must be received no later than Friday, October 8, 2021 either by phone 301-593-6554 x40 or by email:klinas@alvordbaker.com . Be sure to include your name, address and contact information as provided in your registration information. No refunds will be issued for any reason after October 8, 2021.
Have questions about this seminar?  Contact Alvord, Baker & Associates, LLC