CoFoundersLab Matchup Buenos Aires

Monday, December 16, 2013 from 8:00 PM to 11:00 PM (Argentina Standard Time Argentina (Buenos Aires) Time)
Event Details

*No te pierdas el primer CoFoundersLab Matchup Buenos Aires!*
En este evento podés conocer en persona un socio emprendedor o un fundador de un emprendimiento que ya haya arrancado! Antes del evento, empezá tu networking con socios potenciales creando un perfil gratuito en CoFoundersLab.com.
Aprovechá este evento en conjunto con Startup Buenos Aires, buscá los emprendedores que más te interesan, conocé y conectate con ellos!
Tendremos pizza y bebidas así que llegá temprano para no perdértelo!
Itinerario:
20:00 - 20:30: Llegada y check-in de invitados
20

:30 -

20

:45: Breve introducción acerca de Startup Buenos Aires y CoFoundersLab
20

:45 - 21:30: Presentaciones en grupos chicos
21:30 - 22:30: Networking abierto
Antes del Evento:
Para aprovechar mejor tu tiempo, te pedimos que te tomes unos minutos para crear un perfil en  CoundersLab.com y para chusmear los perfiles de los otros emprendedores de Buenos Aires.
Podés filtrar por evento en la página haciendo click en "Advanced search", bajo "Community Affiliations", y "Filter by Event" "CoFoundersLab Matchup-Buenos Aires" antes del 16 de Diciembre.
Si no creaste un perfil en CoFoundersLab.com o no pusiste CoFoundersLab 
Matchup Buenos Aires en tu perfil, otros emprendedores no te van a poder 
conocer y encontrarte antes, ni durante el segmento de
networking el día del evento.

Además de mirar CoFoundersLab.com, por favor posteá una descripción corta bajo "Join the conversation!" sobre tu negocio y que buscás, para que los miembros de este Meetup tengan una mejor idea de quien buscar durante el evento en Areatres. No te olvidés de incluir el link a tu perfil en CoFoundersLab.
Compartí  y hacé correr la voz sobre este evento en tus redes sociales favoritas
. Quién sabe, puede que haya gente en tu red que sea el 
próximo socio de un equipo emprendedor!
When & Where

Areatres Labs
2142 Humboldt, piso 3
Buenos Aires, Autonomous City of Buenos Aires
Argentina

Monday, December 16, 2013 from 8:00 PM to 11:00 PM (Argentina Standard Time Argentina (Buenos Aires) Time)
Add to my calendar
Organizer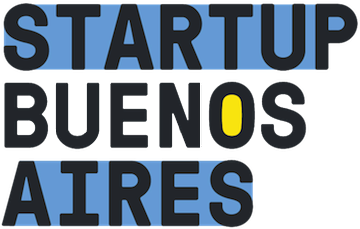 Startup Buenos Aires es una organización que tiene como objetivo inspirar, conectar y apoyar emprendimientos y a sus emprendedores en Buenos Aires. SUBA fue creada para servir como centro de recursos, formación, asesoramiento y para impulsar el crecimiento e innovación en la comunidad emprendedora porteña.