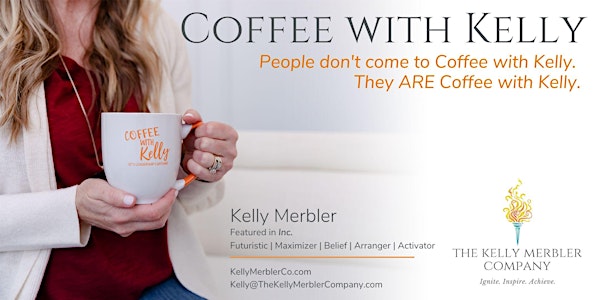 Coffee with Kelly- Tribe Collaboration
Cake with Kelly
About this event
We hope you will join us!
What is Coffee with Kelly?
Our Mission: Build community and promote personal and professional growth through inspiring others one cup of coffee at a time.
We like to call it – leadership caffeine.
OUR CORE VALUES: B.R.E.W
Be Yourself. (That's what makes you unique.)
Respect others, no judgment (even if you love decaf)
Encourage growth and development through sharing ideas.
We create a culture of community by valuing everyone. Seriously, everyone.
I am often asked if I have time for a phone call or a cup of coffee and with my busy schedule, I am not always able to say yes. I thought I would organize a morning to have "Coffee with Kelly" so that people can come meet me over my favorite beverage and ask me anything they want about career advice, personal growth, or to get a little inspiration that maybe you aren't getting elsewhere.
Sometimes it's nice just knowing people are out there to support you.
All you need to do is reserve your spot by registering, grab your coffee the morning of, and log into the Zoom link that generates from Eventbrite.
Someone once reached out a hand to help me and gave me the gift of their time so this is my way of paying it forward for other people who are in that place that I was.
People don't come to Coffee with Kelly. People ARE Coffee with Kelly.