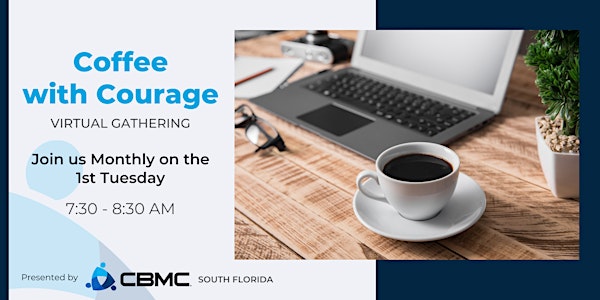 Coffee with Courage Virtual Gathering
Join Brothers-In-Christ to grow, fellowship, and develop as a Marketplace Ambassador
About this event
A CBMC virtual event that meets on the 1st Tuesday of every month.
Let's Connect:
Come listen to a Christian brother share a challenge in life and, through faithful courage, overcome it!
Come connect with other brothers, be encouraged, and grow!
Come learn more about our Sovereign and Holy God and hear how He's working!
Come hear how the importance of one man and the leverage of a team of Believers can help you become the man God called you to be!
| Speaker & Talk Topic |
Speaker: Dr. Alexander "Sasha" Tsutserov… President of the Moscow Seminary (Russia)
The title of the talk…"The Courage to Go Over to the Other Side!"
| Important Note |
After registering, you will receive a confirmation email from Eventbrite that will contain the Zoom link. Please note that the link is in the 'Additional Informational' section at the end of the email. Watch your inbox for these important emails.