Coffee Talk - Understanding Childhood Bullying: Friendships Cliques & Power...
Description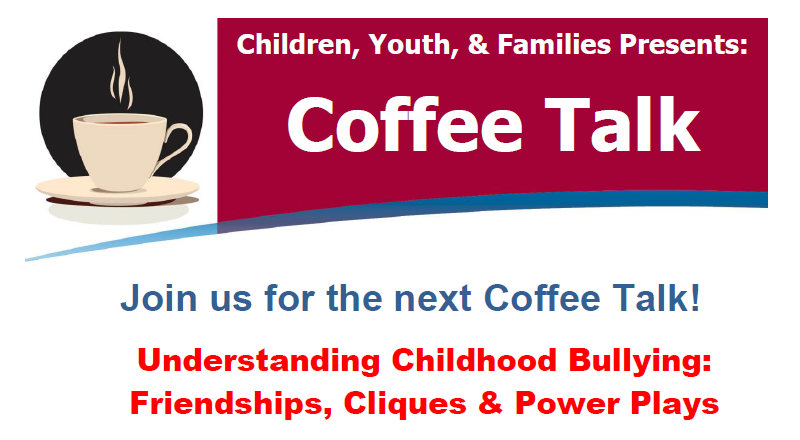 Intentional exclusion, gossip, the silent treatment, teasing, and the spreading of rumors are often dismissed as normal rites of passage, but research shows these behaviors are a form of emotional bullying and they are as harmful as physical bullying—with long-term negative effects. Join us to learn more about:
What bullying is and isn't

Asserting power and control through aggression

The nature of boys' and girls' friendships

Cyberbullying

Tips, tools, and resources to help you empower children in their social worlds
Join local author Trudy Ludwig for this valuable presentation. Participants will receive a VIP swag bag including books and materials to take back to their classrooms & offices so they can continue the conversation with children and families they serve (while supplies last).
For questions, please contact Becca Mhaer at RMaher@clackamas.us