Location
District Hall Boston
75 Northern Avenue
Boston, MA 02210
Stay Connected with the Boston Entrepreneurs' Community
About this event
Our Coffee Networking is Hosted Every Month at District Hall Boston!
Join us to grab a cup of coffee and stay connected with the Boston entrepreneur community and Innovation Studio. This is your chance to catch up and share resources, thoughts, ideas, and ask questions!
All are welcomed; Mentors, Innovators, Entrepreneurs, Small Business Owners, and Aspiring Entrepreneurs.
We hope to see you there!
Featuring Special Guest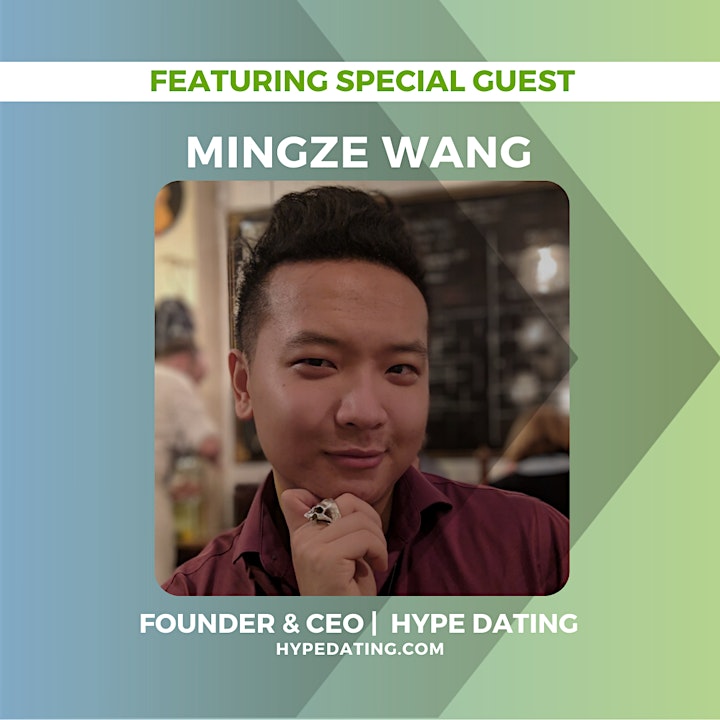 Mingze Wang is the founder and CEO of Hype Dating, a relationship app for all stages of relationships. Come meet Mingze to learn more about the ins and outs of creating an app.
About Hyper Dating
We're a dating app with a social twist. It's hard to show the real you with a few pictures and a few hundred characters *insert The Office quote*. When you finally get a match, you get judged on your texting game 🤦‍♀️. So we're creating Hype to Humanizing dating.
With Hype, you upload videos to show yourself! Choose videos that best show your wonderful, unique personalities, the ones that Hype you up. Don't like talking about yourself? Send a video upload request to a friend, so they can Hype you up!
After you match with your bae, say goodbye to the endless texting that goes nowhere. Setup a date using our date planner powered by AI! So you will never have to give your personal info to have a date setupped!
District Hall Boston is a versatile public workspace where the innovators and entrepreneurs community can collaborate and work together .
Check out our WORKSPACES FOR TEAMS and book now!
Host your EVENTS with us!
Visit our public LOUNGE! Mon - Fri 9:00 AM - 5:00 PM

At Innovation Studio our mission is to make innovation, entrepreneurship and business ownership achievable through an empowering and inclusive network of free community spaces and result-oriented programs. We strive to be the home where aspiring individuals are encouraged to grow their ideas into successful businesses.