Description
Join us for a special edition of Coffee, Kegels, & Conversation to celebrate our 1 year anniversary! Sexy + soulful gifts for all from brands like Minna Life, Le Wand, You Can Dance Again, Vagisil, Maude, Know Your Girls, Unbound, motivote, and more!

Do you long for a community of womxn to support and be supported by?
Maybe you're new to the city and haven't met your BFFs yet.
Maybe you have some casual friends or a scattered friend group, but long for deeper, more meaningful, & easier connections.
Maybe you've been here awhile but most of your people moved to Brooklyn (or beyond) so you can't connect as often as you used to.
New York City is lonely.
You love this city but it's tough. People come and go - and sometimes take your heart with them. Like you, those who stick around have big beautiful dreams that they're bringing to life - which means their time is precious.
You're over needing to manage your friend groups or schedule time together a month (or more) in advance.
You wish that you had…
a regular community of inspiring womxn to share your soul with
dedicated time to connect deeply with yourself and others
a monthly touchpoint to see how you're feeling and reset - without doing Whole30
the exact steps to make your big vision a reality - and the world a better place
CKC gives you time devoted to reconnecting with yourself and other womxn - so you can make your big dreams a reality.
Created by School of Shine, CKC provide an open, supportive space to discuss meaningful topics with good company & good vibes. With a warm beverage in hand, we'll explore the month's theme – INTIMACY - through activities like intention setting, meditation, writing, conversation, and more.
As one attendee says: "It's the best $13 I spend each month!"
In this welcoming, empathetic, zero-judgment & BS space you'll…
raise your self-awareness and -appreciation
be inspired to take action to create positive change in your life & community
feel powerful, energized, and recharged
get reminded of what you're capable of - and learn the exact steps to get there
Join Passion by Kait to kick your weekend off with deep connection, uplifting community, and endless inspiration!
Your Ticket Includes:
Amazing conversation with kick-ass womxn
Delicious warm beverage(s)
Yummy vegan + gluten-free snacks
Sexy and soulful door prizes
Questions? Email Kait at passionbykait@gmail.com
_____
Please note:
CKC is an inclusive space. Trans and cis womxn, as well as all femme-of-center folx along the gender spectrum are welcome.
This event will be held in a private home on the border of Hamilton and Washington Heights. Full address and contact details will be sent to attendees upon ticket purchase. There is an elevator in the building.
There is no nudity in this workshop.
_____
Your Facilitator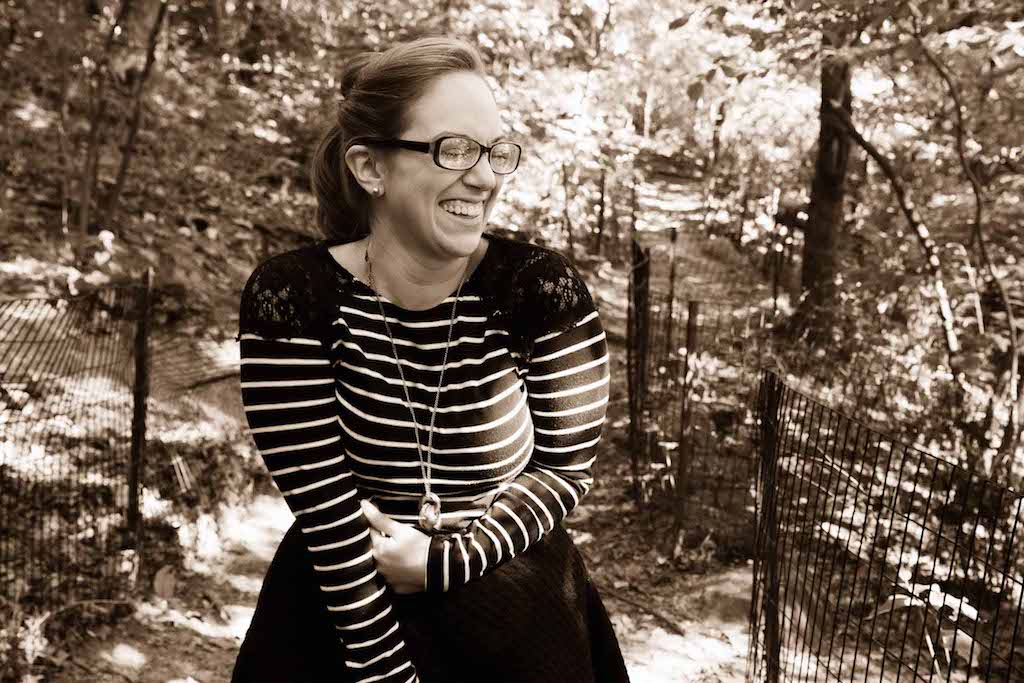 Kait Scalisi, MPH is a sex educator and the founder of Passion by Kait, an award-winning resource for women & couples who crave a sex life that's as intimate, exciting, & fulfilling sex life as the rest of her relationship. Through her fun + affirming articles, workshops, and counseling, she helps you say OMG YES to your desires and hell no to whatever holds you back - while feeling totally comfortable and without twisting yourself into a pretzel or spending hours a day on intimacy-building activities. A few things that make her say OMG YES? Hü dark chocolate, living room dance parties, & steamy romance novels. Find #freedominpleasure at PassionbyKait.com and at @PassionbyKait on Facebook, Twitter, & Instagram.