Description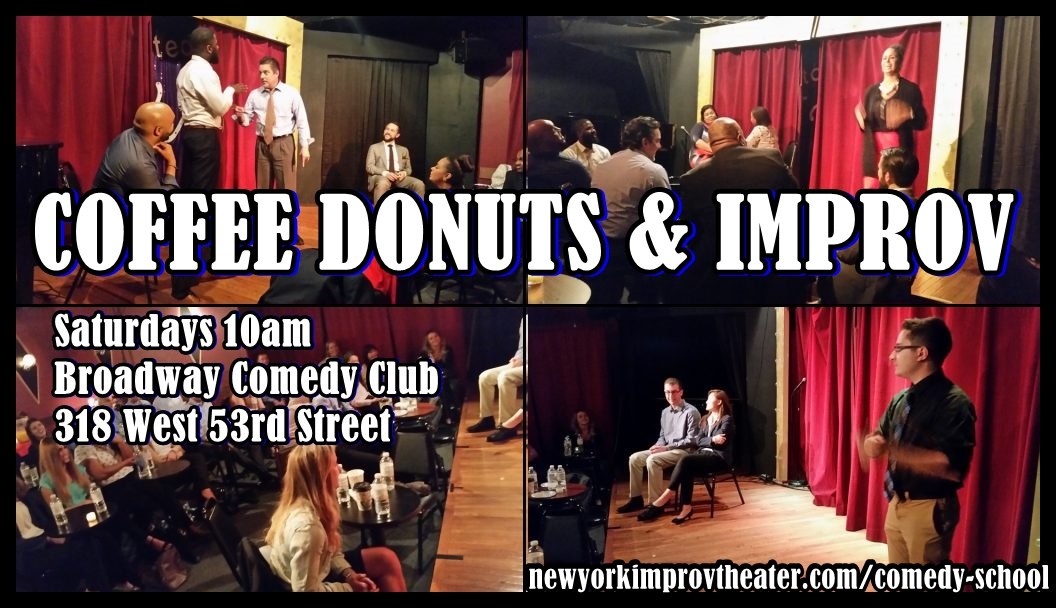 Walt Frasier presents his Improv Comedy Workshop that is similar to his Corproate Team Building programs. Fun Networking, great couples activity, learn valuable life skills while playing fun games.
And did we mention we will be serving caffiene and carbs.
Bring your team to the Broadway Comedy Club for a Imprrov Team Building Session. We have Breakfast, lunch and happy hour menus or just do the workshop and grab food eslewhere.
Bring this workshop to your next corporate event or private party. Past clients include JP Morgan Chase, Twitter, Morgan Stanley, Louis Vuitton, Coach, Home Depot, GM, Kraft, AMEX, Master Card, Ernst & Young, BDO, BING/Microsoft, US Gov, and 100s more smaller firms.
Even a number of private Birthday parties have found Improv a different way to celebrate and play.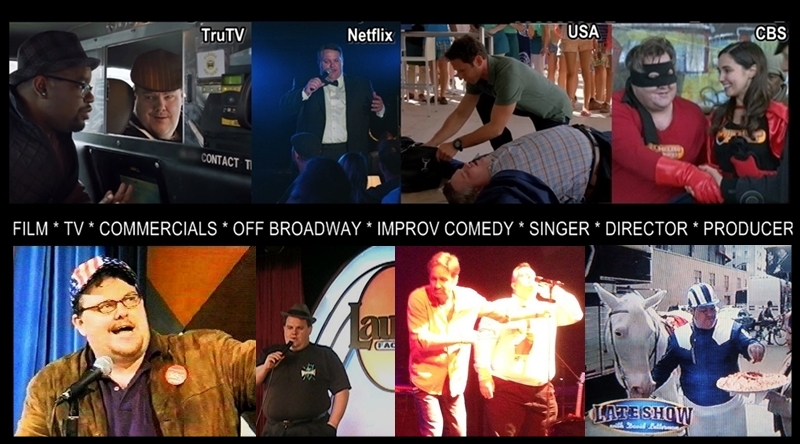 Walt Frasier, a NYC based artist, has a diverse performance career that now include costar roles on TV (CBS Blue Bloods, USA Royal Pains, NETFLIX Lilyhammer, NICK Naked Brothers Band) and Sketch comedy bits on CBS's Late Night with David Letterman (9 episodes 2006-2007) and TruTV's Friends of the People (2016). In 2002 he co-founded the Comedy Troupe, EIGHT IS NEVER ENOUGH which still performs weekly in Times Square and tours nationwide to colleges, events and K-12 Outreach. Mostly known today for his Improv Comedy, Frasier still sings weekly in churches and previously has performed in Operas (Bronx Opera, Riverside Opera, Amalfi Festival) and Musicals (Fiddler – Gateway Playhouse, Scarlet Pimpernel – 2nd Nat'l tour, NYC Fringe Festivals). Favorite past roles include Rodolfo (La Boheme), Henry VIII (Man for All Seasons), Harold Hill (Music Man), The Prince (Student Prince).
Most fun on set to date must be working with Stevie Van Zandt in Norway on the Lilyhammer series finally written and directed by icon from the E Street Band. But a close second was filming Royal Pains in Puerto Rico.
Walter may be most recognizable for his role in two commercials as Dr. Oz's Fat Pants, which was later discussed on David Letterman, Jimmy Kimmel and Pierce Morgan.
However, Walt Frasier is always most at home performing live. When in town, Walter can be found weekly at the Broadway Comedy Club for 3pm Show. RSVP for tickets eightimprov@gmail.com