Where Worlds Come Together.
About this Event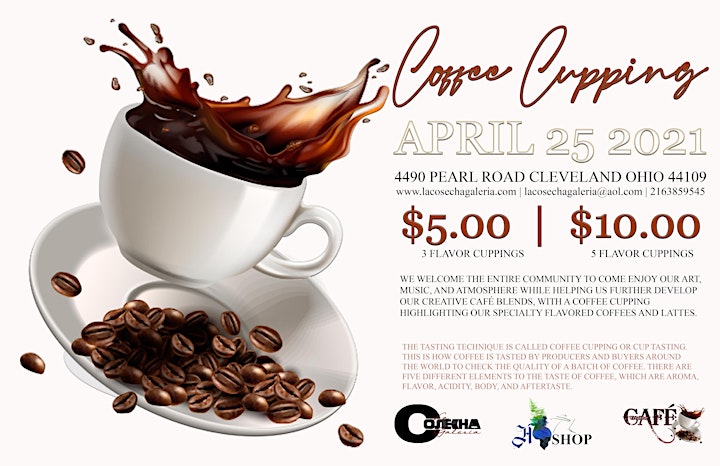 The pursuit of coffee perfection often focuses on finding the best beans and mastering a brewing technique. We submit that developing our palates is a critical part of this pursuit. Cupping is a great way to develop your palate and learn the differences between coffee processing, variety, origin, and even brewing variables. The tasting technique is called coffee cupping or cup tasting. This is how coffee is tasted by producers and buyers around the world to check the quality of a batch of coffee. There are five different elements to the taste of coffee, which are aroma, flavor, acidity, body, and aftertaste.
We welcome the entire community to come enjoy our art, music, and atmosphere while helping us further develop our Creative Café blends, with a Coffee Cupping highlighting our specialty flavored coffees and Lattes.
Tickets:
$5.00 – 3 Flavor Cuppings
$10.00 - 5 Flavor Cuppings
Located at 4490 Pearl Road, Cleveland, Ohio 44109, and our hours of operation are Sunday through Saturday 6AM - 8PM. For more information contact Will Sanchez at (216) 385-9545 or via email at lacosechagaleria@aol.com.