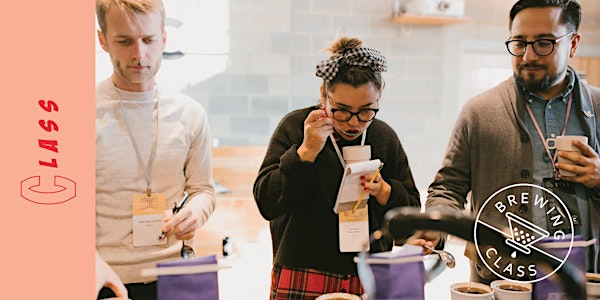 Coffee Cupping at Home
Join our education team to learn how coffee professionals around the world cup coffee to evaluate the quality and consistency of a crop.
About this event
The pursuit of coffee perfection often focuses on finding the best beans and mastering a brewing technique. At Counter Culture, we submit that developing our palates is a critical part of this pursuit. Cupping is a great way to develop your palate and learn the differences between coffee processing, variety, origin, and even brewing variables. Join us to learn more!
If you've previously joined us for Coffee Cupping at Home and wish to join again without purchasing the whole kit, use the access code from your previous course to purchase The Regular ticket option, securing you a seat in our next class and a shipment of the new coffees.
All virtual events are hosted by Counter Culture educators on the Zoom platform.
Please note that kits can only be shipped within the U.S. Currently, we cannot ship internationally.
Supplies you will need:
Burr Grinder
Kitchen Scale
Three cupping vessels that are the same size somewhere between 5-10 ounces is ideal
Filtered hot water
Registration for this course includes the following kit:
Three mystery coffees
A professional cupping spoon
A Taster's Flavor Wheel
Third Wave Water mineral packets
Cupping grind reference samples
Just for fun stickers