About this Event
Ransomware is one of the most serious threats to your business today. It's exactly what it sounds like – malicious software that locks you out of your computer(s) and/or files and extorts a payment in return for access to them.
Come for Coffee, Connections, and Conversations that will educate you on how to stay ahead of hackers and protect your systems, documents and business. We will facilitate discussions on the anatomy of a typical ransomware attack, provide an update on the risk landscape, and provide some practical ways to better protect yourself against the current and emerging threats.
Leave with valuable info and an offer for a FREE Office 365 Security Assessment!
This event is limited to 50 seats and is expected to fill quickly. It is designed for any business owners, managers, and executives to attend. Register today to secure your participation.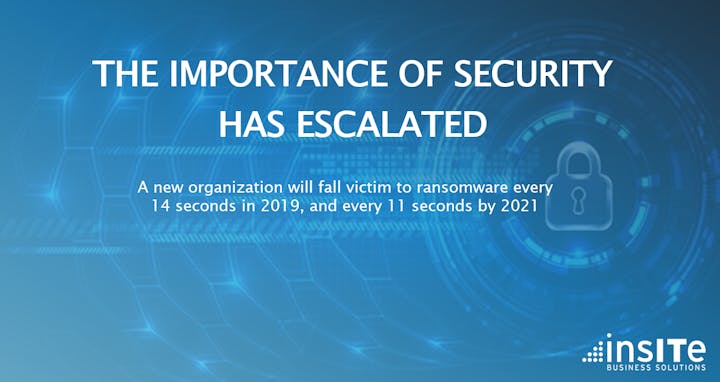 What You'll Learn at October's Coffee Connections Executive Briefing Event:
The fundamentals of the different types of ransomware and tactics used to infect your systems.
Tips, tools and resources to help adhere to strong security practices that keep your organization safe from cyber-attacks.
How local companies have been effected by Ransomware and different ways to detect and respond from the latest threats.
How InsITe emphasizes a security mindset in order to ensure that their clients remain safe and protected from Ransomware and other security threats.
What offers, tools and expertise are available to help ensure your company does not become a part of the next Ransomware statistic.
*NOTICE TO ALL PUBLIC SECTOR EMPLOYEES – Federal [including Military], State, Local and Public Education: This is a Partner event where items of value, which will include food and beverage, will be available at no charge to attendees. Please check with your ethics counsel to verify that you are permitted to participate in this event and receive items that may be offered.