About this Event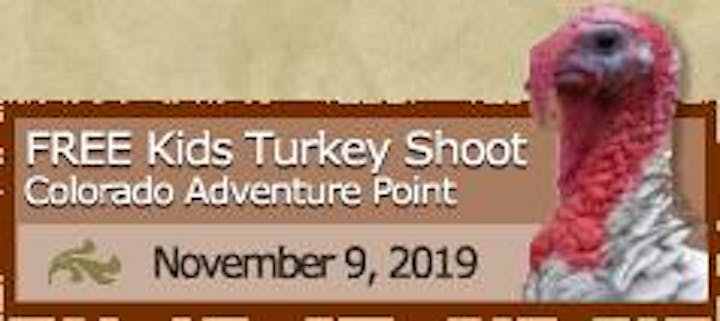 Kids ages 8-15 will have an opportunity to use a B.B. gun on paper targets to win great prizes, including a frozen turkey (must be present to win). Other activities include a climbing wall, archery, outdoor education experiences, and more!!
For questions or directions please call Mike at 303-880-9878. For directions see the Colorado Adventure Point website at www.coloradoadventurepoint.org
Turkey Shoot participants must have a waiver signed by their parent/guardian to participate in the free kids' turkey shoot. Please download the waiver form below, print, sign, and bring it with you.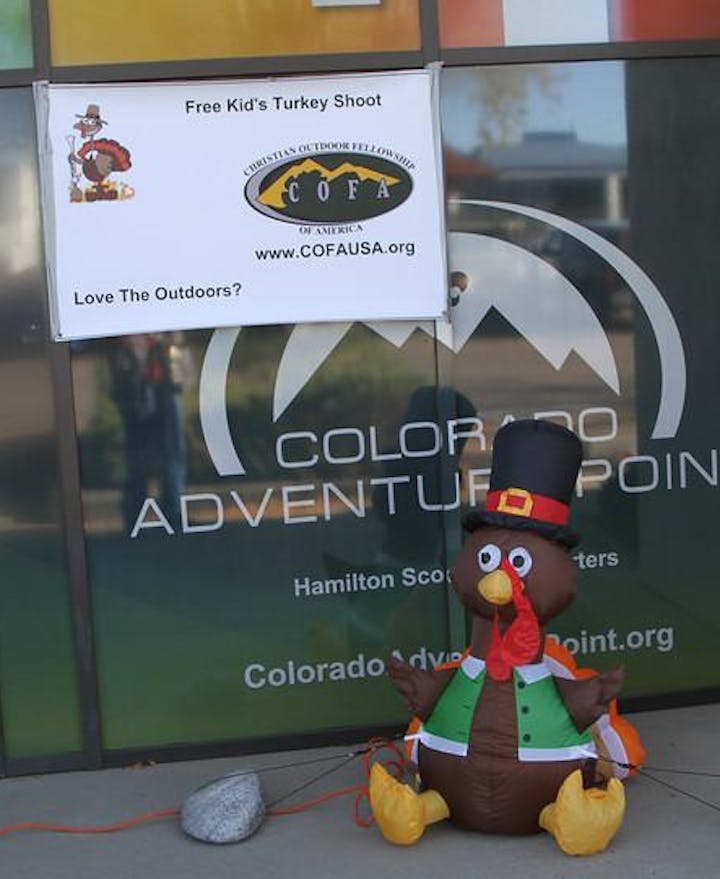 We need Volunteers!
Please go to the Volunteer Sign Up form to help COFA run this event.
If you'd like to learn more about the COFA events, go to https://cofausa.org. For additional information and to get notices of COFA events sent to your email, go to http://www.cofatips.org and fill out the required information.