COE TTHP 4th Annual Technical Meeting at Auburn University
About this Event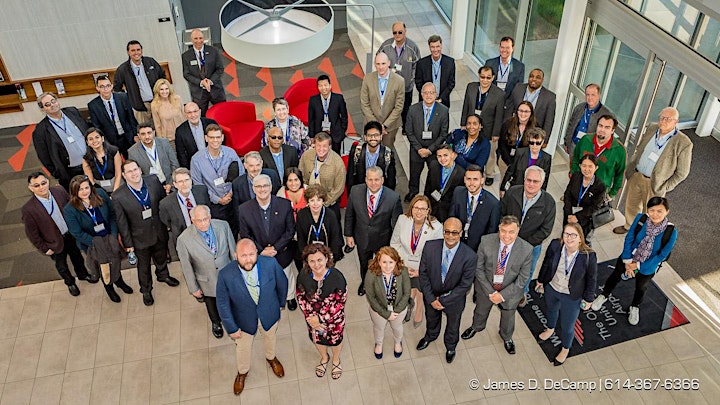 General Information
Join your colleagues and friends for the 4th Annual Technical Meeting of the Center of Excellence for Technical Training and Human Performance (COE TTHP). The meeting is being held on April 15-16, 2020 and is hosted by Auburn University in Auburn, Alabama.
The 4th Annual Technical Meeting provides a forum for technical presentations of research plans and results from COE TTHP leading scholars. Networking breaks are planned for developing relationships among government, academia, and industry.
The average temperatures in April for Auburn are in the mid 70's and evening lows in the mid 50's. Business attire is the dress for the meeting.
Additional information and the Agenda can be reviewed here: https://coetthp.org/event/coe-tthp-4th-annual-technical-meeting/
Registration
Registration for the COE TTHP 4th Annual Technical Meeting is $150 for non-student attendees.
If you are a student within the COE TTHP please register under the Student General Admission ticket as the registration is free for students. You must be a student associated with a technical project to qualify for a free ticket.
Notice:
This conference may take photographs and/or video of the meeting. By registering for this conference, you consent to and authorize the use and reproduction by the COE TTHP of any and all photographs and/or video that have been taken. All images and digital files are owned by the COE TTHP, who reserves the right to use these photographs and/or video for online and print publications.
Transportation
Groome Transportation provides shuttle service from Atlanta's Hartsfield-Jackson Airport to our Auburn University hotel. Reservations are required and can be made online at http://auburn.groometransportation.com/
Valet parking is available for all guests and attendees, overnight rates are $15. Self parking is available for $10.
Uber and Lyft are available all over the City of Auburn.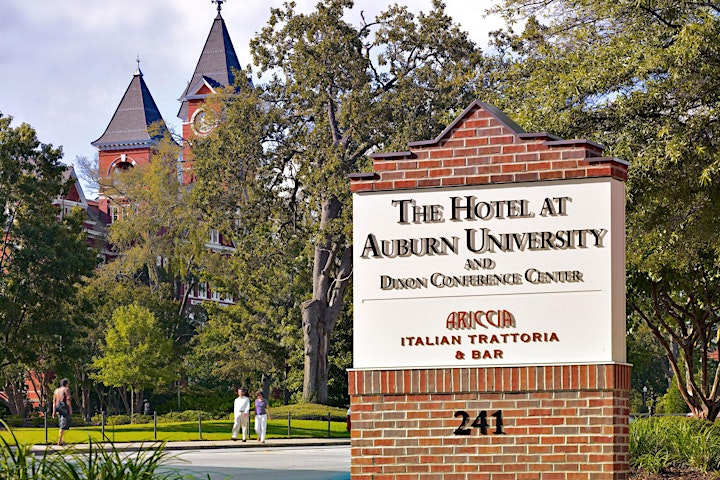 Plan Your Trip
The meeting will be held on April 15th and 16th and will take place in The Hotel at Auburn University and Dixon Conference Center, Legacy Ballroom, 241 South College Street, Auburn, Alabama, 36830.
Hotel
The preferred hotel is The Hotel at Auburn University and Dixon Conference Center. The room rate is a special rate offered to Auburn University visitors for hosted meetings. The hotel will provide the government rate to federal employees. You must contact the hotel directly at (334) 821-8200 to book a government reservation. Additional hotels in the area are available.
Room Rate: $139 + tax per single room.
Reservation requests must be made no later than March 15, 2020 to receive this rate. If you are requesting a reservation after this date, please contact the hotel directly for availability.