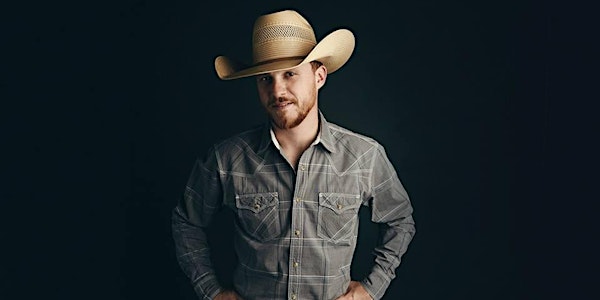 Cody Johnson @ Slim's w/ Josh Ward - SOLD OUT!
When and where
Location
Slim's 333 11th Street San Francisco, CA 94103
Description
Door 7 / Show 8
When Cody Johnson's Cowboy Like Me debuted in the Top 10 on the Billboard Country Albums chart in January 2014, jaws dropped in offices all over Nashville.
"I got a lot of 'Who is this kid?'" Johnson says with a laugh two years later. "I love that. That was a new horizon. And I'm gonna work to make sure people know exactly who I am."
Johnson does that from the start in Gotta Be Me, a follow-up project that's loaded with solid country instrumentation and winsome melodies. In the first minute alone, he paints himself as a cowboy, raised on outlaw country, who drinks too much, fights too much and won't apologize for having an opinion. By the time the 14-track journey is over, he's shared his rodeo history in "The Only One I Know (Cowboy Life)," demonstrated his woman's influence in "With You I Am" and paid homage to his gospel heritage in "I Can't Even Walk."
Johnson delivers it all with an uncanny confidence. His smoky baritone and ultra-Southern enunciations give him a voice as uniquely identifiable as country kingpins Jason Aldean or Tim McGraw. And he uses it to convey a Texas-proud swagger, a real-man charm and an unwavering honesty about who he is, where he comes from and where he hopes to go.
"I'm a God-fearin', hard-workin', beer-drinkin', fightin', lovin' cowboy from Texas," he grins. "That's about it."
The hard-workin' part is key. The other parts are easily found in his music. It's intense, focused, sincere. And when he takes the stage, there's a Garth-like conviction to his performances. Johnson inhabits the songs, recreates their emotions because they're so familiar. And he's willing to lay bare those emotions because he's always been willing to risk. He lives in the moment behind that microphone, the same way he rode bulls in an earlier day.
"That's a very, very rough sport to be in," Johnson notes. "It's very, very rough on your body. It's very rough on your mind, and it's scary. I mean there's not a professional bull rider that won't tell you it's not scary. If it wasn't scary, we wouldn't do it."
Johnson pauses for just a beat.
"I'm kind of an adrenaline junkie."
Needing a fix is part of the attraction in both the rodeo and music. In the former, there's always another buckle to chase, another bull to conquer for eight seconds. In the latter, there's always another fan to win over, another song to write. And in some ways, Johnson has been chasing something illusory, indefinable, since he first arrived on planet Earth in Southeast Texas.
TICKET INFORMATION
• Slim's is an ALL AGES (6+) venue.
• No refunds or exchanges are permitted, except in the case of headliner cancellation or date change. Opening acts are subject to change.
• There is an 8 ticket limit per customer unless otherwise stated.
• NEVER buy third party tickets (Craigslist, StubHub, etc.) for over face value. Scalped tickets may not be honored.
• Once you purchase, you will receive an order confirmation email from Eventbrite on behalf of Slim's Presents.
• IMPORTANT: If you do not see your order confirmation in your inbox, make sure to check your junk/spam folder. If you still do not see your order confirmation, click here to access the Eventbrite help center.
• If you are having any other technical ticketing-related issues with your order, click here to contact Eventbrite. For general show info, click here.