Description
Ohio Children's Alliance will host expert trainer, Sonda Kunzi, consultant with Coding Advantage LLC, along with expert in clinical documentation, Christine Smalley, MA, PCC-S, for an all-day training to update community mental health agencies with the latest information on coding and documentation applicable to the initial transitions for the BH Re-Design.
This training will address many of the current clinical challenges with coding and billing due to the integration to Managed Care Organizations (MCOs), and provide solutions for working through these challenges.
Objectives for the day include:
Lessons learned from MCO Integration
Gaining more insight to E&M Coding and Documentation
Learning best practices for your Agency's Clinical Practice and Documentation to preserve revenue
Tips on Coding and Billing other common Behavioral Health (MH/SUD) services (including NCCI edits and modifiers)
Understanding nuances of the MCO Clinical Review Process and what they're looking for in your Documentation
Please arrive at 8:30am for check-in. Training will begin promptly at 9:00am.
Light morning refreshments and a light lunch are included with the registration fee.
Comments from Sonda's previous training:
"This trainer is fantastic - easy to understand, provided great examples."
"Sonda is an excellent trainer, her knowledge is amazing. Overall one of the best trainings I have attended. "
CEUs: 6 CEUs are approved for Ohio Social Workers and Counselors.
Registration Deadline: Wednesday, November 7, 2018
Cancellations: Deadline for full refund is Monday, November 5, 2018
About The Trainer: Ms. Sonda Kunzi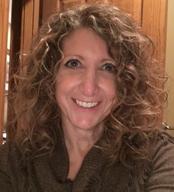 Ms. Sonda Kunzi, CPC COC CPCO CPMA CPPM CPC-I, has more than 20 years of experience in healthcare. Sonda's expertise includes comprehensive knowledge of ICD10 and CPT coding concepts, documentation and training, compliance and healthcare reimbursement methodology. Her experience comes from working in a variety of positions both as an outside consultant and as a professional within hospital‐owned and private medical practices. Sonda is a Certified Professional Coder (CPC), Certified Professional Outpatient Coder (COC) Certified Professional Biller (CPB) Certified Professional Compliance Officer (CPCO) Certified Professional Medical Auditor (CPMA), Certified Physician Practice Manager (CPPM) an AAPC licensed coding instructor (CPC‐I) and an AHIMA approved trainer for ICD‐10CM.
Guest Speaker: Ms. Christine Smalley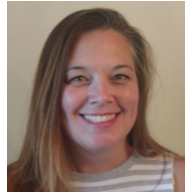 Ms. Christine Smalley, MA, PCC-S, expert in clinical documentation, will address the nuances of clinical documentation and how your documentation has a direct effect on gaining prior authorizations and claims appeals with Medicaid MCOs.