Description
The Coding Club Level 2 is designed for students ages 11-14 who already have an established understanding of computational thinking and block based programming, but are interested in learning more about computer science basics and web development.

Please inquire if your student doesn't fit that age range but you still want him/her to participate - info@awesomeincu.com

(Note: Coding Club Level 2 was formerly known as "Coding League". Same course, new name!)
The Awesome Inc Coding Club is our program for students who want to learn a basic understanding of computer programming under the instruction of our fun and energetic team. Sign up with friends, or meet new people with similar interests. No prior programming experience is required, but students should be comfortable typing and using a web browser. Level 2 focuses on Web Development and Computer Science basics by using HTML, CSS, and JavaScript. Through this, students can experience the joy of creativity and logic, without getting bogged down in programming language syntax.
Coding Club Outcomes:
Create your own computer programs
Learn the basics of Computer Science
Meet other students learning to code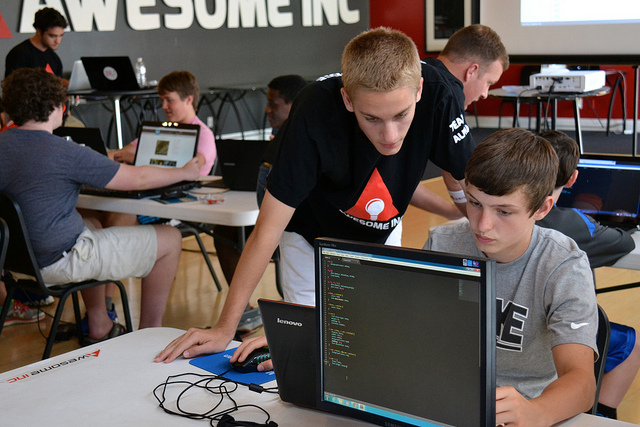 Class size
This class is capped at 12 students.

Class schedule
The Club will start on February 11th and run every Tuesday at 5:30-7:00pm through May 5th. We typically observe any holiday/weather cancellations from FCPS.
Registration policy
Find it's not a good fit? No problem. We'll refund any unused portion, no questions asked.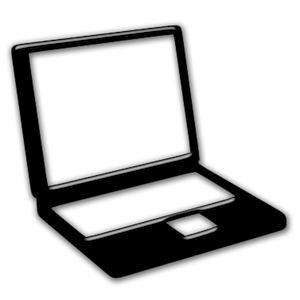 Do students need their own computer for this course?
Yes. Each student will need to provide his/her own laptop for the course. Microsoft Windows-based PC's, Apple macOS computers, or Google Chromebooks will work, but iPads will not work for this course. We recommend a laptop made within the past 3-4 years. Computers should be free from viruses/malware.
We use a variety of online programming tools for this course. New students will be invited to create their own accounts (free) prior to class.
We have a very limited number of rental laptops available for $25/day, which can be reserved online.
What is Awesome Inc U?
Awesome Inc U is devoted to teaching coding skills. It's never too early or too late to learn how to code. You don't have to be a genius to learn to code, you just need to be determined. Check out what some of our past students have to say: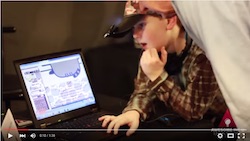 Partial scholarships are available. Inquire with info@awesomeincu.com
Learn more at www.awesomeinc.org

Parking Information: