Coders4Africa Kenya J2ME & Android First Boot Camp

Saturday, April 28, 2012 from 7:30 AM to 6:00 PM (EAT)
Event Details
Coders4Africa is pleased to present our first BootCamp Code training in Kenya.
This free session has been designed to provide developers, designers, hobbyists, and enthusiasts some real life experiences on developing on ANDROID and J2ME.
Join us on Saturday April 28th from 7:30 AM to 6:00PM at @ilabAfrica in Strathmore University in Nairobi, Kenya. 
We can only hold a capacity of 30 candidates for the boot camp. You need to follow a four step processs in order to register for this training.
1.     Make sure you that you qualified for the training prerequisites sited below
2.     The sooner you register and confirm the better chance you have to be selected. 
3.     The training itself is totally free. However to guarantee that participants will commit to the training we have decided to partially sponsor the food and snacks. This means participants will be responsible for paying  ksh 725 out of  ksh 1000  cost for meal and snacks. This amount must be paid no later than 48 hours after registration. If the payment is not made in time your spot will be given to somebody else.  
4.     Send funds  via MPESA to Computer Aid through Susan Mbugua, Finance Officer at 0722-323-001.
If you have any questions please Contact:
Kristen Houlton :Computer Aid International Training  Co-ordinator

Phone Number  :0733931504

Email                :kristen@computeraid.org
Mokaya Joseph  : Coders4Africa Kenya Chapter Technical Manager
Phone Number   :0728242546
Email                 :joseph.mokaya@coders4africa.org
Sessions 

 Presenters

Android 4 hours

Prerequisites

Participants should have basic Java programming skills, or equivalent OOP language experience.

Learning Objectives

Learn to utilize Eclipse and the Android ADT plugin to develop, debug and deploy Android applications. During this training you will master Android Java, Android Activity Lifecycle, Eclipse toolset, Advanced Android UI, Resources, Layouts, styles and themes and much more.

By the end of the training, you will build, test, debug and publish your own Android Apps on Android Market.

·   Samuel Gathungu studies @ Strathmore University. He is a software developer and finds favour with the following languages and platforms; Java, PHP and Android. He is currently self-learning C# to improve on his skill set. He has a dream that he labels as "Information Actualization", which in short is empowering everyone to have the ability to manage and use their data and information to improve their lives, Enterprise, social, personal and otherwise. He is a member of the Coders4Africa Kenya Task force, and within himself, a force to reckon."

·   Opiyo John Adams: is conversant with Java, Visual Basic .Net, C#, PHP, JSP and JavaScript. An undergraduate at Strathmore University, he is the project manager to KuzaBiz and is currently an intern at the Clinton's Foundation, developing a food fortification system to aid the Ministry of Public Health and Sanitation in its  5 year program of monitoring food micro-nutrients for the safety of the Kenyans.


He has facilitated Android and Java programming training in several boot-camps and crash programs organized  by the university's Faculty of  Information Technology.

He co-founded JScratch, an introductory training to Java and Mobile programming for undergraduates, at Strathmore University.


    His other specialties include System Analysis, Database Design and Project Management.

 

 

J2ME 4 hours

 

Prerequisites

Basic java knowledge (Object Oriented Programming), Knowledge to MySQL/PHP or servlets ( Servers Side Scripting) and Databases

 

Learning Objectives

Participants will learn principles of wireless and mobile networks with focus on computer and data networks, Knowledge of basic protocols and interfaces. The training aims at giving knowledge about programming of mobile services with J2ME and providers SDK. The training consists of two parts, a theoretical part and an applied part:

In the theoretical part knowledge is given about what possibilities exist regarding development of future mobile services. In the applied part applications are developed using providers' SDK for J2ME.

·     Mokaya Asuma Joseph: lives in Kenya and works in Strathmore University the Faculty of Information Technology. He is a software developer using the following languages; C++, JAVA, PHP, J2ME, JQuery mobile and ANDROID. He has a fantasy for mobile programming. Currently, he is working on Kuzabiz a business intelligence tool to measure performance of small businesses in Africa and a health system that will help civilians access cheap and accredited medication from hospitals that are certified by the government. He is the current Technical Manager for coders for Africa the Kenya chapter.

 

·     Kamau Steve kinyanjui: is a programmer who explores technology with passion. He believes that we have the power to model reality and that passion empowers each of us to create a reality that fulfills the heart's desire. He is a Student of Strathmore University in Kenya, Nairobi. He works in the Faculty of Information Technology. He is a software developer in JAVA, PHP, J2ME, and jQuery mobile and also a designer.  He has the passion for learning new technologies. He has taught J2ME and mobile web at Egerton University for @ilab Africa
Sponsors: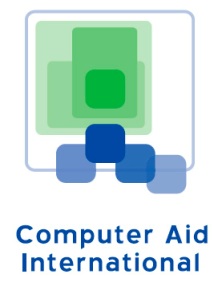 Attendee List
Sort by:

Date

|

First Name

|

Last Name
When & Where

Strathmore University

Nairobi, Nairobi District
Kenya

Saturday, April 28, 2012 from 7:30 AM to 6:00 PM (EAT)
Add to my calendar
Organizer
Coders4Africa Team
Our Mission:

To create and support a Pan-African community of competent, internationally certified IT professionals focused on developing the IT tools for African Agriculture, Business, Education, Health Care, Government and general Social needs.
STRATEGY:
To leverage the rapid development and evolution of the wireless communications and Internet access platform in Africa to educate, certify and continue to support a 1000+ cadre of IT professionals.
GOALS:
To educate and accredit 1000 Pan-African software developers utilizing mobile, web and database development platforms by 2016.
To build capacity by introducing DevHubs across Africa, providing developers an open space to innovate and create solutions that solve problems their community faces.
To create, via these solutions, economic development and growth across local communities, including the smallest farmers and businesses.
To utilize the Pan-African community of IT professionals to create free Open Source solutions that respond to local African problems and demand.
To stimulate growth of the African software industry by tapping into local talent and human resources.
To assure the Pan-African community becomes a catalyst, playing a prominent role in providing technology-based tools in Agriculture, Business, Education, Health Care, Government and general Social needs.
COMPANY STRUCTURE:
Coders4Africa is an independent nonprofit organization that provides training, education and development infrastructure, logistics and intellectual support to IT professionals in Africa. In accordance with the Coders4Africa Charter, the Coders4Africa Board provides leadership, and makes program decisions. The organization's activities are enhanced by the active participation of its members. Coders4Africa membership consists of software developers and computer science students funded by the organization, and associates and partners with membership granted by the Coders4Africa principals.
Coders4Africa Kenya J2ME & Android First Boot Camp