Description
Code to help Hurricane Harvey and Irma is a collaborative, non-competitive hackathon to improve the ubiquitous disaster relief software, Crisis Cleanup. This critical open source software is being used for cleanup efforts of Hurricanes Harvey and Irma by volunteer organizations, local and state governments, and FEMA to get the victims of these tragedies the urgent help that they need. This software has helped
70 Disasters and counting

27,676 Households assisted

$151.1 Million dollars worth of services for coordinated for FREE

$37.8 Million dollars of wasted effort AVOIDED

Much Much More (see full stats here)
The software has been built by Aaron Titus who has built it and funded it on his own with the help of many volunteers. Just from the effects of Hurricane Harvey in Texas the software has logged in over 15,000 cases from people needing help. Over 10,000 volunteers and 300 plus organizations have been using crisis cleanup to coordinate volunteer efforts.
In order for Crisis Cleanup to be more efficient and effective there is a list of features that really need to be developed and we will start tackling this list in the hackathon.
Easier to onboarding new users - 40+ Organizations wanting to come on board each day.

Crew management functionality - Managing 10,000 + volunteers in one city alone.

Equipment tracking - More efficiently deploying equipment to houses that need work.

Map Enhancements - Speeding up the way we find peole that need help.

API's - Ability for other systems to use the data to provide better capabilities.

Reporting - Better reporting for volunteer organizations to manage and report their efforts.
Please see the video below to learn more about the software. You can also visit crisiscleanup.org for more information.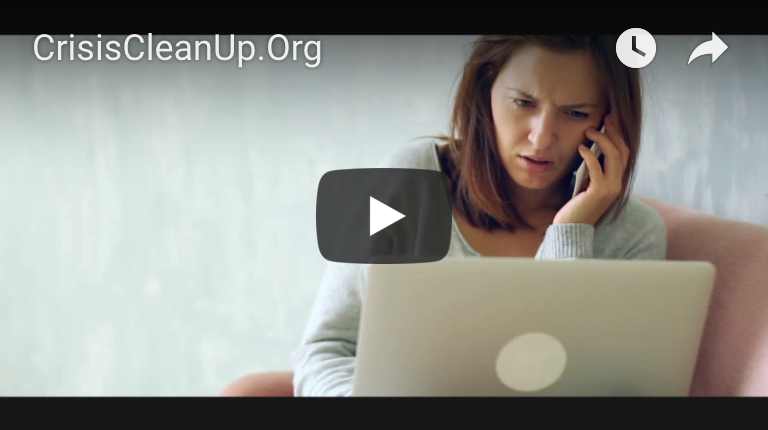 Your help is urgently needed. If you can come and help you will bless the lives of many people.
Skills Needed
Ruby on Rails
Report Generation Experience
Postgress
HTML
JavaScript


What Do I Need to Bring
Bring your laptop!


Date, Time, and Location
When: Thursday, September 21st, 2017
Where: SolarWinds HQ at Bldg 400, 7171 Southwest Pkwy, Austin, TX 78735 FREE PARKING
Time: 7PM – 10PM (or later)
What Will Be Provided
FREE Pizza
FREE WI-FI
FREE Parking
Table
Power
Instructor
Aaron Titus and his team will be there to provide leadership.
Schedule
6:30 PM – Doors Open
7:00 PM – Introduction to Crisis Cleanup by CEO Aaron Titus
7:30 PM – Hacking / Brainstorming Session
11:30 PM – Closing Remarks
Do You Want To Come Down To Help With The Cleanup
We will be going down on September 23rd to help with the clean-up. We will be leaving at 6am and stopping work around 6pm. Then we will be returing. If you are interested in going down to help, then please register below. We will call you and provide you details regarding what to bring and who to contact. This will be an amazing service experience for you to participate.
Contact
Ben Sailors
Crisis Cleanup
2145389691
sailorsben@gmail.com