Description
Code On: Intro to Web Development is a one day workshop geared towards the beginners (No prior experienced needed). Powered by DevPoint Labs at their newly built U of U Learning Center. DevPoint's expert instructors, Dave Jungst & Jake Sorce will guide you hands-on through some of the most sought after tech skills in Web Development. This will be totally FREE and capped at the first 30 signups.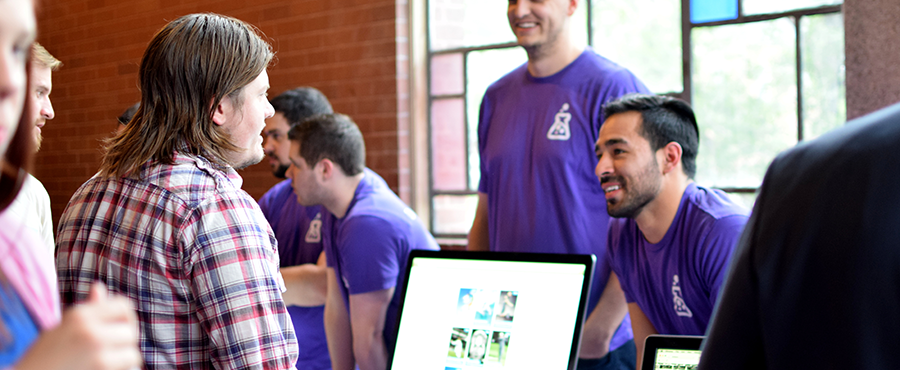 We will break for lunch at 12 noon and meet up again for the second part of the workshop at 1 PM.
---
SCHEDULE (Saturday, Dec. 16th)
Saturday - UNIVERSITY OF UTAH LEARNING CENTER @DEVPOINT LABS
Intro to Web Fundamentalts
CSS Concepts
HTML Concepts
Javascript Concepts
How it all Works Together
Building a game
*Course topics and content is subject to change.


INSTRUCTORS
https://cdn.evbuc.com/eventlogos/33796909/davidjungst.png
Dave Jungst, Senior Instructor @DevPoint Labs
https://cdn.evbuc.com/eventlogos/33796909/jakesorce.png
Jake Sorce,
Senior Instructor @DevPoint Labs


INTENDED AUDIENCE
This is intended for any beginners that want to know more about Web Development. No prior experienece needed! Seats will be limited to 30.
PREREQUISITES
We recommend all attendees of this workshop have one of the following prerequisites:
Bring a Laptop
Have an open heart and an open mind
Be ready to work in groups!


DELIVERY METHOD
This session will be delivered by DevPoint Labs Senior Instructors through a mix of instructor-led training and guided hands-on labs. Hands-on labs require you to bring your own Windows/Mac/Linux laptop. (Your laptop must have administrator privileges. If using Linux, you will need to be administrator user level.)
Limited seats available. First 30 RSVP Only!

Corporate Sponsorship opportunities available. Please email Nhi@devpointlabs.com for info.