Code in the Dark Paris

Friday, March 21, 2014 at 7:00 PM
Event Details
You thought you knew frontend...
Code in the Dark is a developer competition like no other, where contestants compete 5 at a time to see who can manipulate CSS/HTML5 the best to create a spitting image of a website. 
The rules of the competition are simple:
* One screenshot, view it as much as you want
* 15 minutes of coding in the dark (no previews for you!)
* Public previews when the time's out
* The winner is declared by the audience
Attendees are welcome to cheer on their friends and watch them in real-time via mirrored screens. All the food and beer you could ask for will be provided, along with some great music. 
The winners will receive awesome prizes, though the best prize will be the title of King of Code. 
Event Partner
Prize Sponsors
Interested in Sponsoring Code in the Dark? Contact us at sponsorship@rudebaguette.com
Media Partners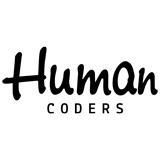 --- FAQ ---
Will contestants use their own computers?
Yes, you will use your own computer. Syntax highlighting editors are fine, however we do not want to see any macros or anything generating HTML for you. Remember, you're in the dark and you're alone, not on a chocolate factory with a swiss army knife.
Can I have logos, colors, etc. about the site?
Yes, each round we will provide the contestants with a URL to a bundle including everything they'll need such as an image of the original page, relevant assets such as images/sprites and if necessary text contents.
Color information, dimensions will not be provided separately. In addition, Color Pickers are not allowed, so you will need to eye ball it.
In what browser will we preview the code?
In the most up-to-date, public/stable version of Google Chrome (what you're suggested to download the day of the event at Google.com/chrome)
Recommended Tools?
To keep it simple, use a bare bones version of Sublime Text. Notepad++ is also good.
More questions? Email us at contact@rudebaguette.com
When & Where

Deezer HQ
12 Rue d'Athènes
75009 Paris
France


Friday, March 21, 2014 at 7:00 PM
Add to my calendar
Organizer
Code In The Dark is brought to you by Rude Baguette - France's Startup Blog -  as well as TicTail, an online shop solution that helps you create beautiful online stores in minutes.