Event Information
Refund Policy
Refunds up to 7 days before event
Description
CODE FOR SUCCESS BOOTCAMP
Taller de Neuro-empoderamiento para retar todo lo que hasta ahora te ha detenido y moverte a conquistar la vida de tus sueños. Dirigido a emprendedores, líderes de equipo, Coaches, vendedores y dueños de empresa.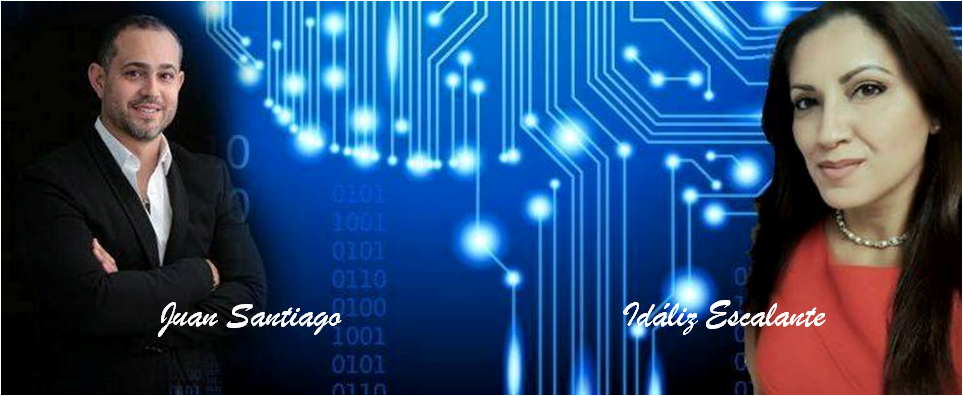 Reprograma tu "money mindset".
Crea la mentalidad que te llevará al éxito.

Conviértete en un im

á

n para las buenas oportunidades.

Desarrolla y proyecta confianza y liderazgo.

Aplica el "magnetic marketing" y aprende c

ó

mo hipnotizar a tus clientes.

Elimina creencias limitantes.

Desata tu genio interior.
Participantes de nuestro primer bootcamp comentan:
"Recomendado a mil por ciento" - Kenneth Rodriguez
"Entré en baja y salí renovada! El taller me cayó como anillo al dedo! . Qué energía! Que duo!! Sigan así que seguirán cambiando vidas y les irá excelente!" - Kathya Cortes
"¡Gracias! No saben el placer que tuve al asistir a este evento donde salí empoderada y con muchas ganas de llevar a mi negocio a otro nivel. ¡Gracias mil!" - Shameeka Varga

"Esto es a otro nivel!" Mirya Feliciano
"Great presentation. Very smooth transitions, great examples, and outstanding synchronization between the two of you!!!!" - Robert Melendez
Sobre los Recursos
Idáliz Escalante es Neurocoach certificada y Master en Programación Neurolingüística (PNL). Es mentora de empoderamiento para mujeres y la autora del libro "El Secreto para la Manifestación de tus Sueños" en el que comparte su historia y los pasos que ha seguido para transformar su vida y lograr sus metas. Ofrece conferencias, talleres y retiros de transformación y empoderamiento. Es la Fundadora y Directora Ejecutiva de Mujer Empresaria de Hoy, Inc. ha sido nombrada unas las mujeres latinas más influyentes del Internet, una de 10 mujeres destacadas en el Business Wonder Woman Tribute 2012 en Puerto Rico y elegida para representar a su pueblo de Cayey en la edición especial Nuestras Caras; 78 Mujeres y Sus Versiones de Éxito, en la Revista Caras, edición de mayo 2012. Web site: idalizescalante.com. Idaliz te llevará a descubrir tu propósito de vida y a activar tu poder personal al máximo. Su energía y su experiencia trabajando con miles de mujeres de negocio te impulsarán a llevar tu vida y tus proyectos al próximo nivel.
Juan Santiago se considera un maestro del éxito que le apasiona empoderar a otros para que logren los resultados que desean. Juan es Neurocoach certificado y posee un nivel Master en Programación Neuro Lingüística. También comparte conocimientos en ventas y mercadeo adquiridos por sus más de 15 años de experiencia en esta área. El es Conferencista, ofrece sesiones como Neurocoach a nivel individual o grupal, y ha compartido sus conocimientos en diversos medios de radio y televisión. Juan es el creador y editor de su canal de YouTube Juan Santiago TV y de su compañía JS Success Coaching. Actualmente trabaja en colaboración con su colega Idáliz Escalante ofreciendo talleres "Success Bootcamp" para personas interesadas en sobresalir tanto en su vida personal como en su vida profesional. Web site: www.juan-santiago.org. Juan tiene una habilidad inigualable para sacar a sus clientes de un estado de "estancamiento" confrontando sus miedos y limitaciones mentales para que despierten a su potencial. En sus talleres y coaching, el comparte su conocimiento sobre el poder de la mente y el campo energético creativo adquirido a través de años de estudio, y sus preguntas de coaching más allá de reflexionar, te llevarán a retar todo lo que hasta ahora te ha detenido y moverte a conquistar la vida de tus sueños.About Code for Success CODE FOR SUCCESS is a no-nonsense approach to creating and attracting your dream life, applying NLP and the Law of Attraction through heart-mind connection. Our mission is to educate, transform and empower through real life strategies for success in life and business. We will inspire you and teach you to access your personal power to create the life you dream of.
Follow our page on Facebook: https://www.facebook.com/pg/codeforsuccess/about/?ref=page_internal
Date and Time
Location
Salón Flamboyán
Aguadilla Shopping Center
Caimital Bajo
Aguadilla, Puerto Rico 00603
Puerto Rico
Refund Policy
Refunds up to 7 days before event