Description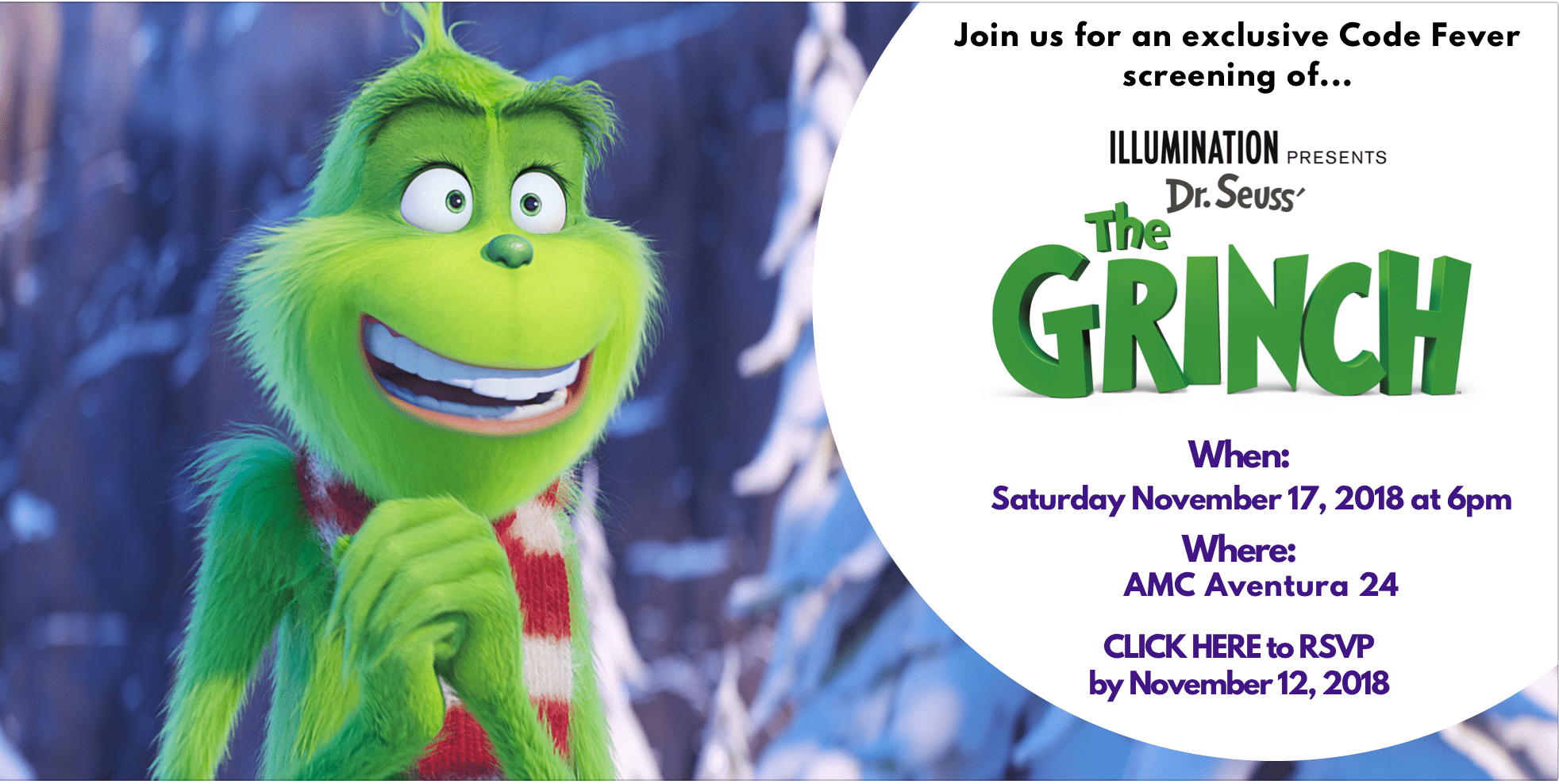 Illumination presents Dr. Seuss' The Grinch
is coming to theatres, Code Fever Miami has partnered with NBCUniversal to put on a private screening for the Code Fever community and partners. If you've received this link then congratulations! You're invited to join us for this private screening.
The Private screening of The Grinch will be at the AMC theatre in Aventura Mall – 19501 Biscayne Blvd on Saturday, November 17
th
with access to the auditorium beginning at 5:45pm and the film starting at 6pm.
It's first come, first serve so grab them before they are gone!
Deadline for RSVP is Friday, Nov. 16.
Email Ryan at ryan@codefevermiami.com for further details.