Description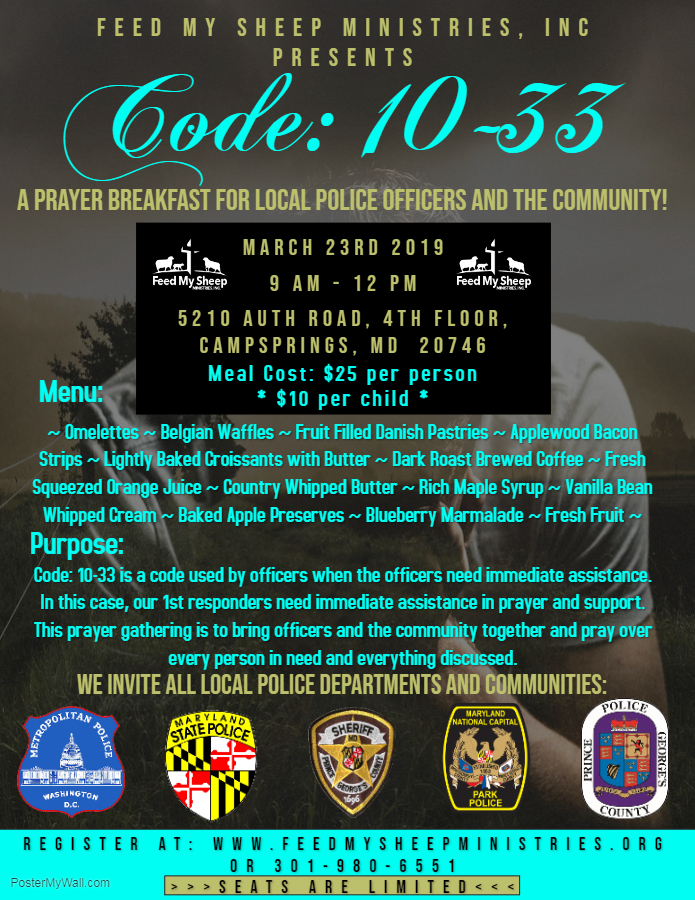 A prayer breakfast for local police officer and community!
Menu:
~ Omelettes ~ Belgian Waffles ~ Fruit Filled Danish Pastries ~ Applewood Bacon Strips ~ Lightly Baked Croissants with Butter ~ Dark Roast Brewed Coffee ~ Fresh Squeezed Orange Juice ~ Country Whipped Butter ~ Rich Maple Syrup ~ Vanilla Bean Whipped Cream ~ Baked Apple Preserves ~ Blueberry Marmalade ~ Fresh Fruit ~
Purpose:
Code: 10-33 is a code used by officers when the officers need immediate assistance. In this case, our 1st responders need immediate assistance in prayer and support. This prayer gathering is to bring officers and the community together and pray over every person in need and everything discussed.
We invite all local police departments and communities!