CODAME: The Future Imagined

Thursday, January 10, 2013 at 6:30 PM (PST)

San Francisco, CA
Who's Going
Loading your connections...
Event Details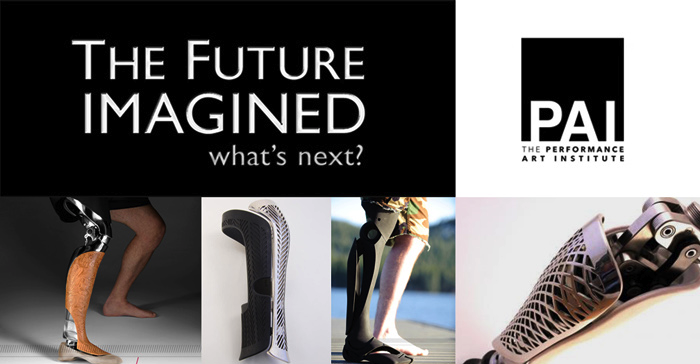 Hosted by CODAME Team Strela aka Olia Pospelova
Drinks with Cray1 (TechArt Ninja) @KKoechley
Music with Amiga (Music Maestro) @Starpause
Visualizations by Indigo (Dimensional Boss) Stefano
The Performance Art Institute (PAI)  & CODAME cordially invites you to "The Body as the Design", a talk by  Scott Summit  inventor, designer and participating artist of "The Future Imagined: What's next? The talk will be followed by "The Future is Design" a short presentation by Tim McNeil, professor of design and director of the Design Museum at the University of California, Davis, and a moderated discussion led by Jonathon Keats, experimental philosopher, journalist, art critic, and artist.
When we think of a prosthetic limb, the image that typically comes to mind involves titanium pipes, bolts, mechanical flanges, and a rubber, lifelike foot. The product, though a vital and intimate part of the wearer's life, appears mechanical and utilitarian, devoid of individuality or personality. The forms appear disjointed and brutal in the context of the fluid forms of the human body. Why do we assume that this must be the definition for something intended to return normalcy to an individual's life?
This project set out to explore how design, technology, and a fundamentally new outlook may rethink the prosthetic limb. A combination of 3D scanning, parametric computer modeling, and 3D printing allows design and individuality to be infused into the product on a per-person basis. It invites design and style into an area previously defined only by mechanical necessity. It invites attention and engagement, attempting to celebrate the human it complements. 
About the Panel:
This panel discussion event is part of a series 2012 ZERO1 Biennial and "The Future Imagined" series of conversations that delve into an in-depth discussion about the intersection of art and technology, and the future of design.
Scott Summit  is an industrial designer who focuses on the intersection of human needs, new technology, and design.  He founded Bespoke Innovations to explore how this combination may address challenging and nuanced needs, and how it may scale to help people throughout the world. Summit is the director of Technology, Bespoke Products at 3D Systems Corporation.
Tim McNeil is so up on museums and design it isn't funny. Never without a vision, he is also a professor of design and director of the Design Museum at the University of California, Davis. An authority on environmentally sustainable design solutions for exhibition environments, he chairs the California Association of Museums Green Museum Initiative, founded the Green Museums Accord, and in 2008 was inducted into the National Environmental Hall of Fame for his work on the NRDC's Environmental Action Center. His award winning design research has been featured in multiple publications and he a frequent speaker at museum and design conferences.
Jonathon Keats is an experimental philosopher, artist and writer. Exhibited at venues including the Berkeley Art Museum and the Wellcome Collection, his art projects have been documented by PBS, NPR, and the BBC World Service and covered in periodicals ranging from the New Yorker to the Economist to Nature. He is also the art critic for San Francisco Magazine, a visual arts columnist for Forbes.com, and most recently the author of "Forged: Why Fakes Are the Great Art of Our Age", published this year by Oxford University Press. He is represented by Modernism Gallery in San Francisco. (Photo by Jen Dessinger).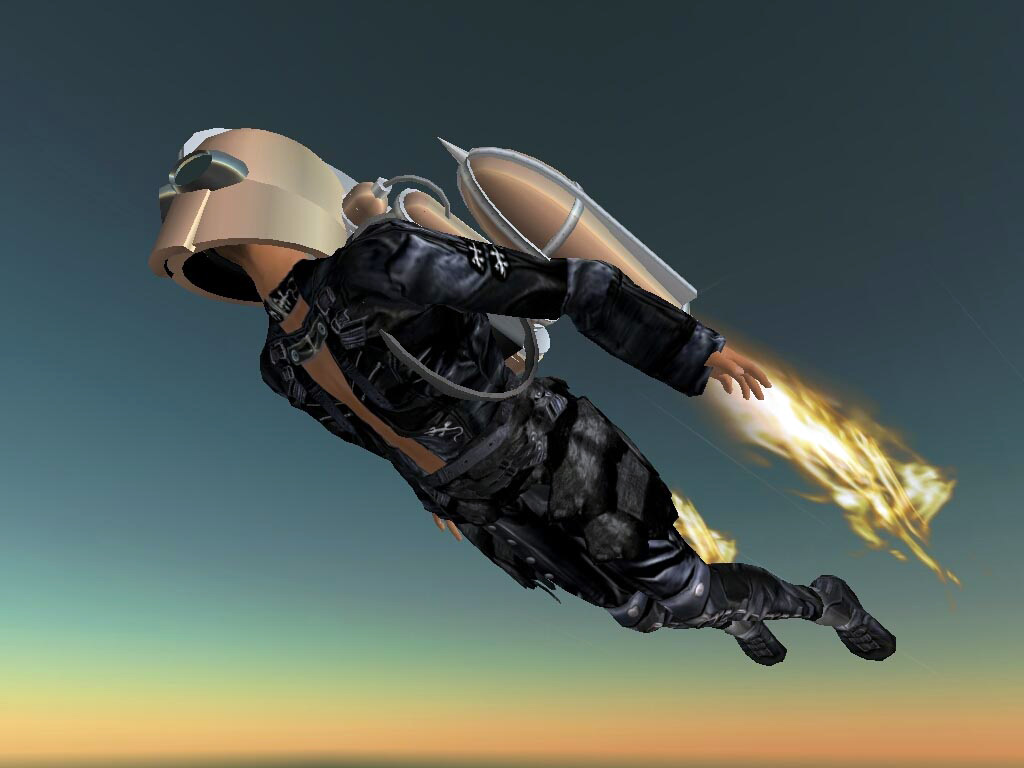 When & Where


PERFORMANCE ART INSTITUTE
75 Boardman Pl


San Francisco

,

CA

94103


Thursday, January 10, 2013 at 6:30 PM (PST)
Add to my calendar
Organizer
CODAME ART+TECH
Welcome to a world where Art and Technology collide. 
CODAME runs not-for-profit events to inspire through experience, pushing the boundaries of hardware, software, and physical/digital mediums with an emphasis on artistic expression and creativity. We pledge to: 
+ Play together with artists, coders, designers, game developers, creators, performers and musicians.
+ Celebrate to incubate and support artists to build magic inspiring experiences combined with technology.
+ Inspire individuals, entrepreneurs, innovators, start-ups and companies by injecting creativity.
/// 

ANY PIXEL+BIT COUNTS

 
CODAME events are made possible thanks to volunteers, event donation tickets and sponsors. We welcome the opportunity for you to join us in a collaborative relationship with support, either financial or in-kind, to continue raising the bar of what's possible at the nexus of ART+TECH. If interested supporting the CODAME initiative, consider adopting an artist, support or contact us.
/// 

A BIT OF HISTORY
Bruno Fonzi inspired by the amazing people he met at Interactive Conferences around the world,  decided to celebrate his passion of Art and Technology back home in San Francisco. CODAME was born in 2010 on a rooftop in downtown San Francisco together with Coder/Musician/Artist Jordan Gray aka Starpause.
/// 

WE ARE GROWING
After 4 years and more than 40 events, 2014 marks CODAME's most ambitious year to date. Expanding beyond its stronghold in San Francisco, the community is growing to a national level to encompass gaming, design, big data visualization, hackers, music, large-scale installations, fashion and 3D printing as well as internationally-recognized fine artists. CODAME is accelerating the way we interpret and express our rapidly changing world.
Our goals are ambitious and our audience growing. With the support of like-minded partners we plan to triple our numbers and bring the San Francisco innovative, independent, and creative spirit of CODAME around the world.
/// 

THE ART+TECH TEAM
A bunch of peeps with a thing for Art and Technology
Commodore (in-Chief) @BrunoFonzi
Amiga (Music Maestro) @Starpause
Acorn Atom (Master Console) @Photonburst
Atari (Artist Canvas) @Mexist
DPS 4 (Art Scientist) @Stefano001
Spectrum (Ultimate Disco) @Irene86g
Cray1 (TechArt Ninja) @KKoechley
Strela (Social Cyberfly) @OliaPospelova
Ultimatrix (Social Engineer) @FelipeBrahm
Lumio (Wiz Art) @HRegev
CRAM (Fundraising Liaison) Karen Hsu
Storm Curve (Fashion Dict8tor) @NancyGarciatv
56k (Art Procurator) @DrawDrew
Captiva (Media Magnet) Julie Goldsmith
Pixar(Video Mugler) @AniMusicSF
Kaypro (Clickety Splash) @Tarwin
JUNO-60 (Markup Master) @Gridwalk
Bitsy (Art Cluster) @KiriRong
SuperNOVA (Text Editor) @BernieSamson
Axon (Data Hacktivist) @Vagabondjack
Exit(0) (Polyglot) @jessefulton
Müse (Media Guerrilla): @_mckido
… and more than 100 amazing artists and volunteers…