Description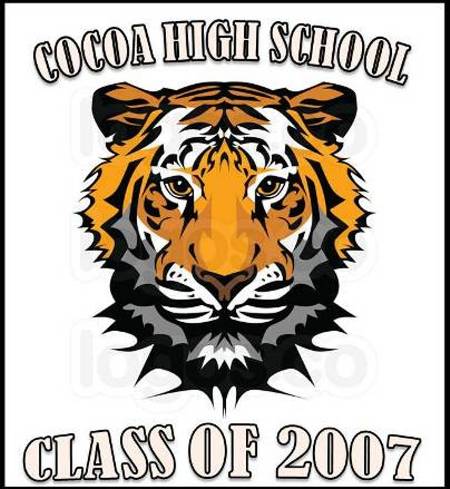 Picnic
Saturday, June 17 | Noon - 4pm
Cocoa High School's class of 2007 will celebrate it's 10 year class reunion on June 17, 2017 at Kiwanis Island Park. The picnic begins at noon and ends at 4:00 pm. This family-friendly event will be catered by Sonny's BBQ, feature live music and provide activities for children.
Adult tickets for the pcinic are $20, children under 13 are $10 and children under 3 eat free.
Party
Saturday, June 17 | 10pm - 2am
Following the picnic, the adults will convene for an evening of fun at Milliken's Reef in Cape Canaveral at 10:00 pm. The party will last until 2:00 am! Please be sure to RSVP for this event!
T-Shirts
T-shirts are available for puchase for $10 with picnic ticket and $15 for the shirt only. Adult sizes only.