Coco Curls Natural Hair Care presents...Spring Trends!
Description
Ladies,
Have you been thinking about what fashions are haute for this coming spring? Wondering what's going to be your color for the season? Wanting a new makeup look and switch up your fabulous #naturalhair styles? Well we had you in mind!
Coco Curls Natural Hair Care is very proud to present Spring Trends!!!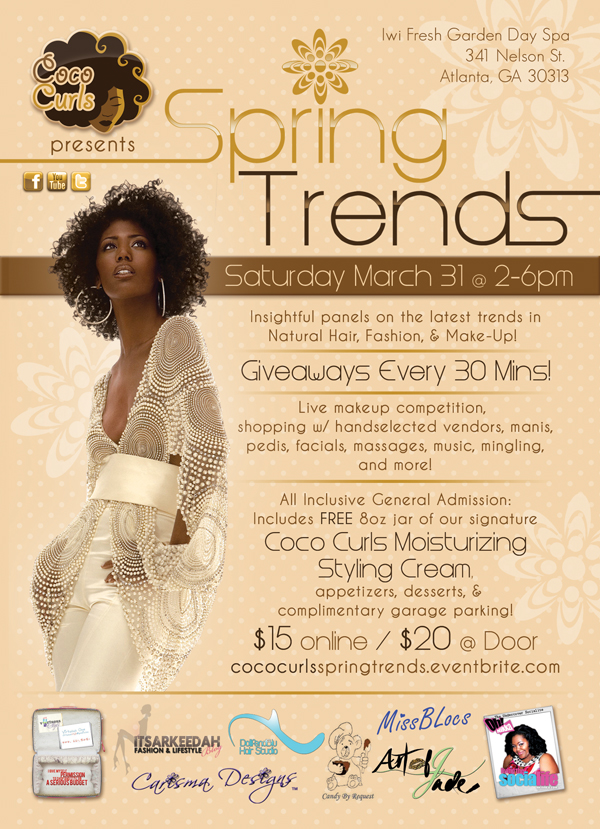 If you think that you've had a natural good time, well you haven't quite yet. Meet us at the lovely Iwi Fresh Garden Day Spa on March 31st from 2-6PM to enjoy:
" Changing up your #natural hair" - a panel from local Natural hair sylists

"What's in a blog?" - tips and tricks for chic thrifty fashion & beauty finds around Atlanta from local bloggers.
"Choosing your color" - how to choose a makeup color pallette to compliment your skin and style!
"Make-up Competition" - watch makeup artists compete for the best 5 minute spring face!
A jumpstart on shopping for your spring wardrode with hand selected jewelry, fashion, and accessory vendors!
$10 manicures, pedicures, facials and massages
Indulge in complimentary decadent desserts, scrumptious appetizers, and iwi fresh signature fresh fruit non alcoholic natural-tinis
Giveaways every 30 minutes, music, mingling and much much more!!!
....wondering where you'll park in the crafty Castleberry Hill? We've taken care of that with complimentary garage parking!
As if this wasn't enough, we want to make sure you leave with all the tools you need to jumpstart your spring look ... so all attendees will receive a complimentary jar of our 8oz Signature Moisturizing Styling Cream!!!! (wow, really???... yes really!!!)
In true Coco Curls style we have teamed up with local professionals, go ahead and get to know them!
Nikka Shae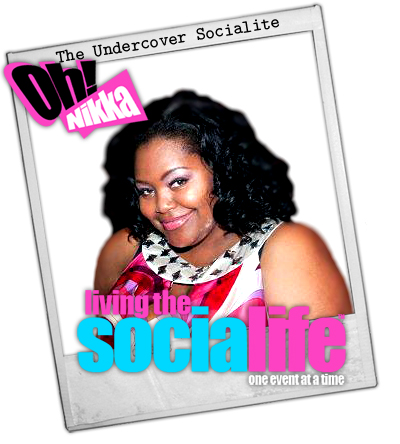 The Undercover Socialite |"Living the social life one event at a time."
Well, Oh! Nikka is about sharing experiences and living life… The social life… one event at a time.Let's face it, we all have something we're passionate about and we enjoy sharing our experiences with others.I love the fresh and new, and meeting people who are living their dreams. By day I'm a business woman, a mother, a wife, and a friend. But, by night I metaphorically transform into Oh! Nikka…The Undercover Socialite, a Diva who's all about what's new and happening around town.

Facebook: http://www.facebook.com/ohnikka
Twitter: http://www.twitter.com/@ohnikka
Youtube: http://www.youtube.com/ohnikkashae
Website: http://www.ohnikka.com
Email: ohnikkashae@yahoo.com
Arkeedah McCormick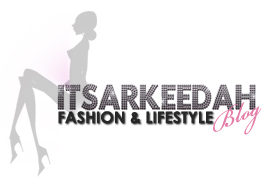 Itsarkeedah | Source for all things Fashion, Beauty and Lifestyle
Arkeedah McCormick, born and raised in Atlanta, Ga creating itsarkeedah.com in May 2009, Itsarkeedah.com has fashioned a source for all things Haute, product reviews and awesome giveaways. I created this site to display my love for fashion as well share my insight on the industry from my viewpoint. My purpose is to bury clichés about Atlanta—create a new voice for fashion in Atlanta, with clear purpose, strength, and undeniable vitality—resulting in a distinct style.
Facebook http://www.facebook.com/itsarkeedah
Twitter : http://www.twitter.com/@itsarkeedah
Youtube: http://www.youtube.com/arkeedah25
Website: http://www.itsarkeedah.com/
Email: arkeedah@itsarkeedah.com
Kerrie Virtuousone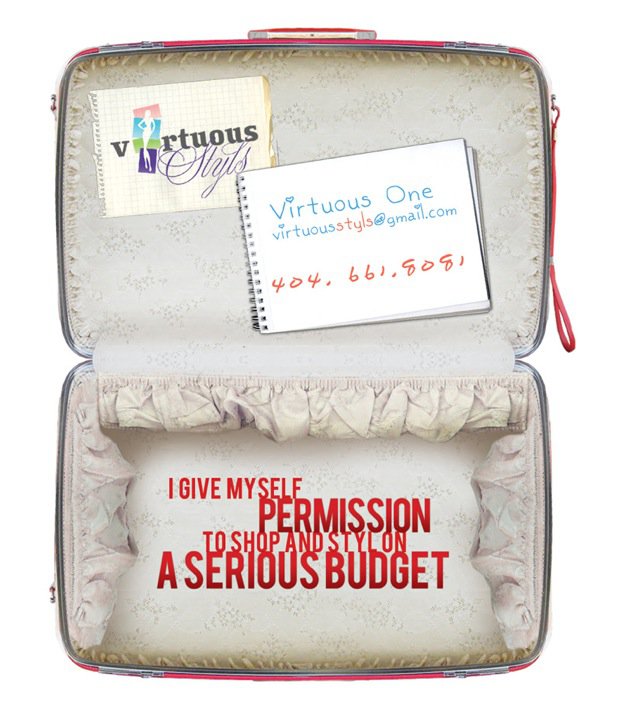 Live Styling | Virtual Styling | Styling Field Trips |Styling Seminars | Budget-conscious Shopping Strategies
Those are the anchors of Kerrie Cooke's repertoire as an emerging maven in the personal styling/personal shopping industries. Gaining popularity through her daily Facebook updates of her "fabulous finds", this entrepreneur's story shows the power of Social Media combined with the rewards of surrendering to one's passion.VirtuousOne has styled professionals for speaking engagements, video shoots, event hosting, and dinner parties. She's done live styling at national retailer's events such as Dillard's Operation PROM, and at niche-boutiques such as Bombay Gal in the trendy Little Five Points area of East Atlanta. She has guided small and large groups of eager shoppers through vintage and thrift shops in Atlanta, New York, and Miami. Her Red Suitcase Travels™ gained so much momentum in 2011, she found herself creating impromptu field trips to meet her audience's persistent requests!
Facebook: http://www.facebook.com/Virtuousstyls
Twitter: http://www.twitter.com/@virtuousstyls
Youtube: http://www.youtube.com/Virtuousstyls
Website: http://www.virtuousstyls.com
Email: Virtuousstyls@gmail.com
Bridgette Gant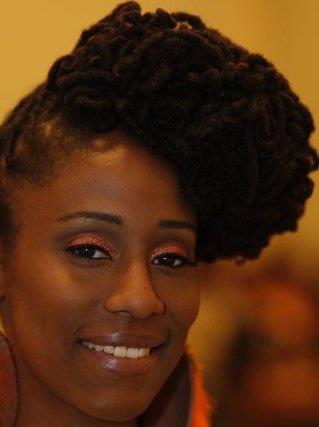 Master Cosmetologist and Makeup Artist
Bridgette Gant, Miss B as most clients call her, is a master cosmetologist who specializes in makeup and natural hair. Her training and education, along with her Punky personality provides her clients with dependable, detail-oriented services and She is able to achieve various looks that are requested. She has worked on music videos, photo shoots and has won various competitions. She will show you the latest trends for spring and how to achieve them.
Facebook http://www.facebook.com/BridgetteGant
Twitter : http://www.twitter.com/@MissB_Locs
Youtube: http://www.youtube.com/missblocs
Email: missblocs@yahoo.com
Jazmine Jade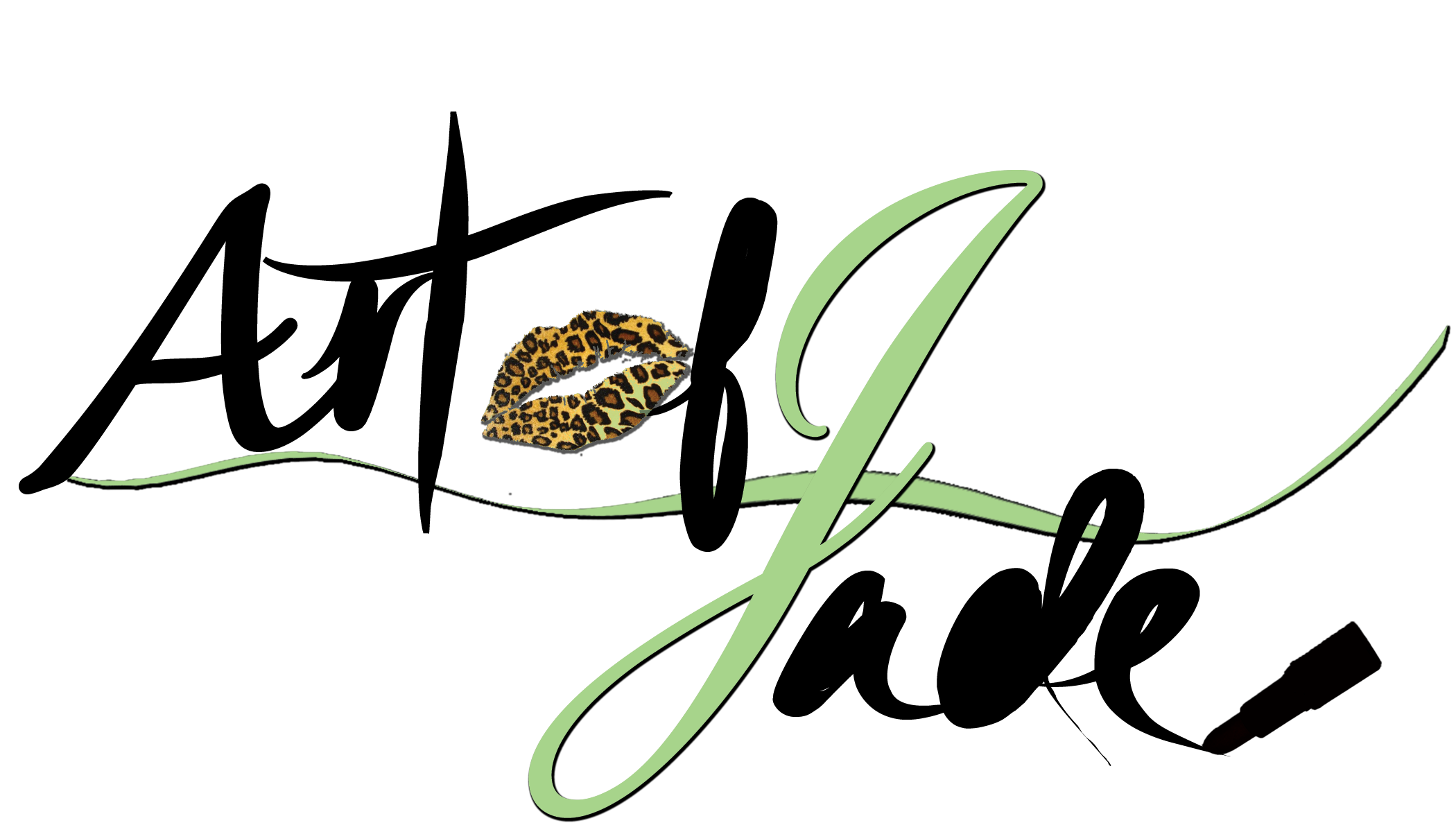 The Art of Jade | Makeup Artist & Style Blogger
As owner of The Art of Jade and editor of her style blog FashionToRouge.com, Jazmine has carved out a place as a professional makeup artist, blogger, beauty editor and online vintage boutique owner. One who wears many hats, Jazmine believes the sky is the limit and is living life accordingly. Her life has definitely come full circle. Her career is her passion and she is a firm believer that style is the perfection of a point of view and it's looking great from her vantage point thus far!
Facebook http://www.facebook.com/The Art of Jade Inc by Fashion Rouge
Twitter : http://www.twitter.com/@Funkyjade_mua
Tumblr: http://www.jademascara.tumblr.com
Email: theartofjade@gmail.com
DiAsha Hollingsworth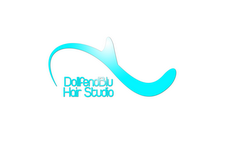 Hair Care Specialist
Originally from Milwaukee, WI, graduated with a Fine art degree from Howard University, completedcosmetology school at Paul Mitchell The School Atlanta and currently holds the title of a talented Haircare Specialist. DiAsha had the honor of gaining international inspiration and learned the latest techniques through travels, industry gurus and attending many seminars and trade shows.With over a decade of experience combined with her talent and skills, DiAsha has trained stylists and students with the proper techniques in natural hair care, transitioning from relaxed to natural and thelatest styling trends.
Facebook http://www.facebook.com/diashah
Twitter : http://www.twitter.com/@dollfendblu
Website: www.dolfendbluhairstudio.com
Website: www.Modelmayhem.com/dollfend
Email: dollfend@yahoo.com
Organizer of Coco Curls Natural Hair Care presents...Spring Trends!
Coco Curls is a natural hair care company founded and created by Jeannell Darden in 2008. We are a privately owned natural hair care company, based in Atlanta, GA that specializes in creating and developing products that soothe and moisturize hair while retaining spirally springy curls. We believe  in nurturing the hair God gave us by offering affordable products that work; thus helping women have Sexier Curls, Naturally!