Cocktails with the Curator - May 6, 2016

Friday, May 6, 2016 from 5:30 PM to 6:00 PM (EDT)
Event Details
Cocktails with the Curator Event
5:30-6pm
Free for Presidential Site members & guests • $6 non-members
Join us for this special Cocktails with the Curator event.
Wrap up your Friday with this casual and fun 30 minute event.  In celebration of the month of May, we're having a special edition of our "With the Curator" series.  But instead of coffee and doghnuts holes we'll have cookies and lemondade.  Enjoy an encore presentation of "From Sea to Shining Sea" before launching into your weekend.
Space is limited so reservations are recommended. Find out more by calling 317.631.1888 or visiting PresidentBenjaminHarrison.org.
Organizer
Benjamin Harrison Presidential Site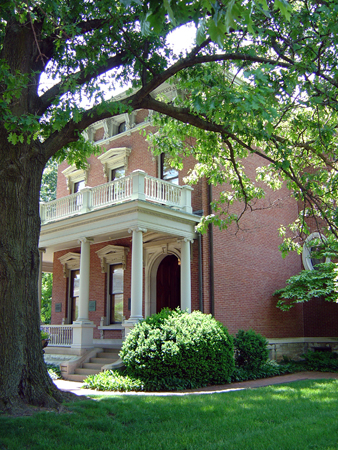 The mission of the Benjamin Harrison Presidential Site is to share the life stories, arts and culture of an American President to increase public participation in the American system of self-government.
Cocktails with the Curator - May 6, 2016