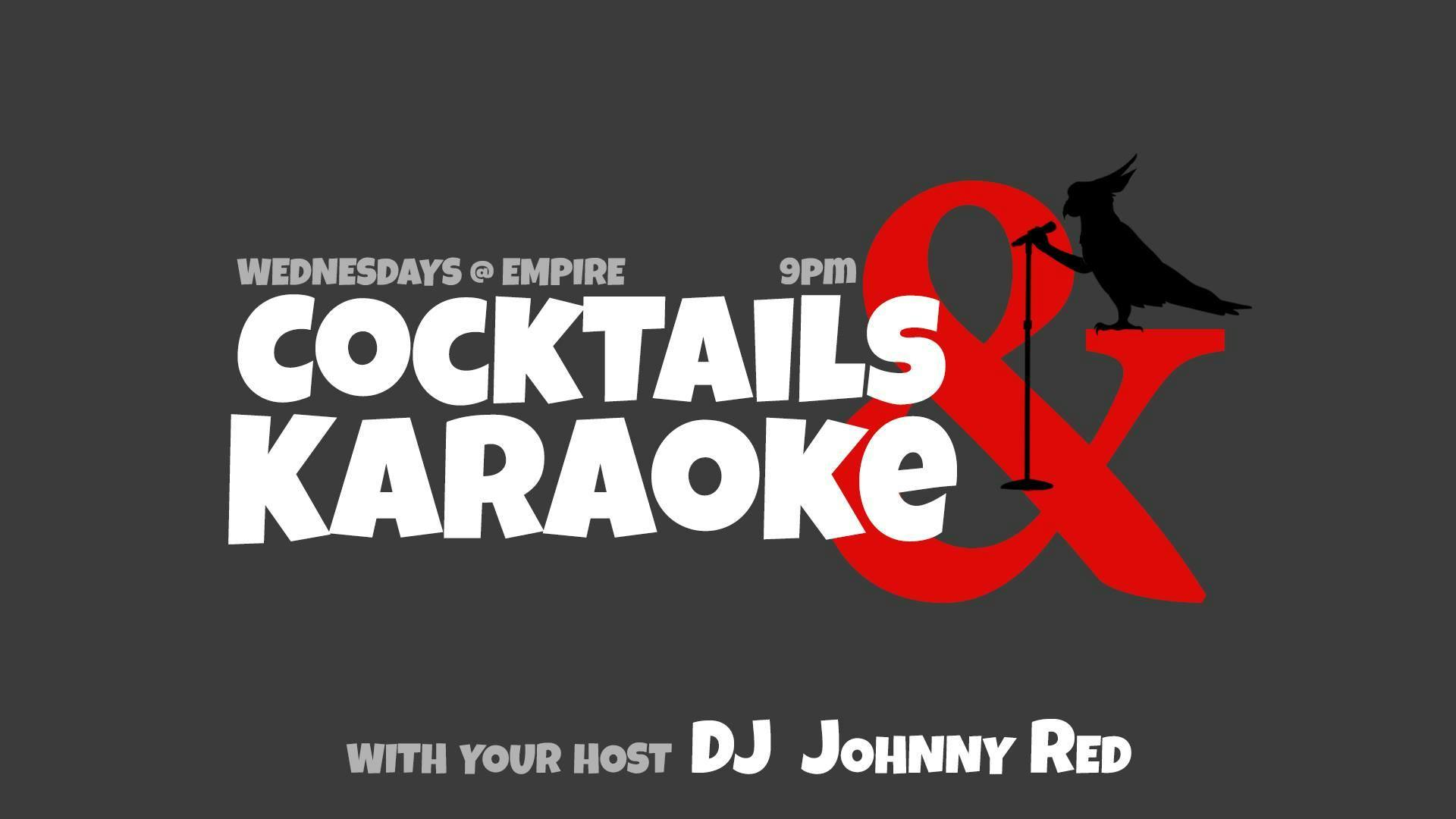 Description
Cocktails & Karaoke
EVERY WEDNESDAY
Empire is back with your favorite host, DJ Johnny Red for Karaoke Night!
Featuring:
Karaoke Battles!!!
How It works?
Every Wednesday we will take submissions from up to 10 people/teams.
during the evening, we will pick 2 people/groups out of a hat and they will compete for a prize!
Each person/team will select 2 songs. They will go back and fourth until both songs are completed, followed by a crowd vote to decide the winner.
---
THE COCKTAILS!
Rums'n'Roses $7
light and dark rum, peach schnapps, pineapple,
splash of rosies grenadine
Pink Floyd Martini $8
titos vodka, watermelon liquer,
splash of lemonade
Hendrick Lamaar $10
cucumber infused hendricks gin, st. elder liquer,
fresh squeezed lime, splash of soda water