Description

Cocktail & Cuisine
For Foodies Who Care
Ticket Options:
Individual Tickets $85 per person. Wine or beer glass included.
Premier Parking Pass $25. While supplies last. (Sold out as of 5/2/17)
Friend of Crisis Center North $250. 2 Tickets + 1 Parking Pass Acknowledgement in Program if ordered before April 19, 2017.

$10 for 10. In recognition of the 10 year Cocktails & Cuisine has been celebrated. Donate $10. in honor of this milestone.
Participating

Restaurants
Arrowhead Wines and Hard Cider • Bird Dog Whiskey • Melting Pot • Ditka's • Bruster's • Walnut Grill • Tin Man Sweets • Blue North • Edible Arrangements-McIntyre Square • Jimmy Wan's • Monte Cello's • Wunderbar • Emporio: A Meatball Joint • Ugandan Gold Coffee • John Marshall Catering • Beer by Fuhrer Wholesale • Aladdin's • USTIANOCHKA Premium Russian Vodka • Atria's-Richland Township • Stak Shak
Celebrity Food Judges
Rick Sebak, TV & Film Producer, WQED, Elise Harris The Diva Chef, Hell's Kitchen participant, Christina French, Publisher, Table Magazine, KC Lapiana, Owner, In the Kitchen, Rachel Jones, Editor-in-Chief, WHIRL Publishing

The Event
The top chefs and spirit purveyors are gathering for an unforgettable evening! Foodies in the know have been supporting the year-round work of Crisis Center North for a decade. Now, Cocktails & Cuisine features, even more, to share with your friends and families during a wonderful spring evening of grazing and sipping at The Woodlands. Order your tickets now to enjoy:
Best bites of the region's leading appetizers, entrees, and desserts.

Spirit samples of emerging brands, including whiskey, vodka, beer and wine


Dancing the night away to with DJ Sean from Ultimate Entertaining

Silent auction featuring local and international trips

Bid on the 'Barrel of Booze' to stock the winner's own bar

Meet Canine Advocates Penny and Ari, top dogs at work for CCN clients and kids

Networking with old and new friends from throughout the region

Watch artist Jaison Schafer from Painting with a Twist create a painting in real-time.

Stack Premium Cigars will be on hand after dinner around the fire-pit pairing cigars with cocktails.
Why this event is important
Foodies who care make a difference at Cocktails & Cuisine, which raises critical funds to support essential services provide by Crisis Center North for those dealing with domestic violence and abuse.
Host Committee
Lauren & Jamey C. Bednez, Allison Beresnyak & Josh Karakis, Alison Boyle, Tonya & Sean Edinger, Cindy Ellek, Patti Harding, Mark Provenzano, MD, Lori Rastetter, Zen Rosado, MD, Erin & Dan Turo.
Silent Auction
Dining, entertainment, goods, services, and gorgeous gifts!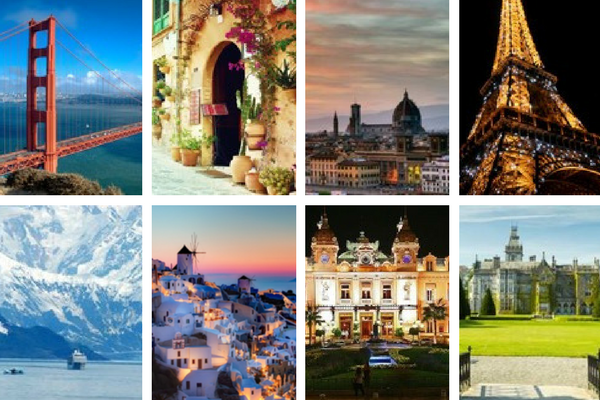 Exciting Travel Packages
San Francisco and Wine Country, 7 Days in Tuscany, Castles of Ireland, The Wine, Wonder and Romance of France, Alaska --The Call of the Wild, Athens and Greek Island Cruise, James Bond's Secret Hideway takes you to Switzerland, Italy and France. Visit the coast of Spain in Mallorca.
Sponsor and Underwriters
Bayer HealthCare, Cleantown USA, Diehl Toyota Scion, Thomas Carmen, MD & Associates, Savinis, Kane & Gallucci, LLC, and UPMC Health Care.
Bill Few and Associates, Coldwell Banker, La Roche College, Lee Hecht Harrison, Pete & Cathy Mendes, Pollock Begg Komar Glasser & Vertz LLC, Ritchey Metals Company, Pittsburgh Steelers, Kath Webb, Wes Banco.
Amcom Office Systems, Allegheny Health Network, Allison Beresnyak & Josh Karakis, Beer Blizzard, Chrome, Diemert Insurance, Falconi's Moon Auto Group, Fragrasso Financial Advisors, Highmark Health, Jackson Lewis, Littler, New Place Collaborations, LLC, Ohio Valley Hospital, PPG Industries, Rothfus for Congress, The Silicki Family, Tier 1 Performance Solutions.
Media sponsors: Comcast, Inspiring Lives Magazine, North Hills Monthly, Yelp & WHIRL Publishing.
Achieve Realty, Hefren-Tillotson, John Ryce, StateFarm



Celebrate the 10th anniversary of Cocktails & Cuisine by supporting the important work of Crisis Center North.
As a business sponsoring Cocktails & Cuisine, market your name, goods, and services to 400+ influential attendees while supporting a worthy cause. Plan now to take part via sponsorships, program advertising, individual ticket purchases, and donations of silent auction gifts and general contributions. Find wonderful giving options on our registration form.
Your contribution is tax-deductible and makes a major difference.
Only with your generous support, can we sustain our lifeline for families in crisis and create a safer, nonviolent community for us all.
Will you help us break the cycle of violence today?
On behalf of the victims we serve, we thank you for your support!
Sponsorship Opportunities & Registration Form
Link to sponsorship forms [ SPONSORSHIP FORMS ]
Support Cocktails & Cuisine with ads and sponsorships.
Contact Michael Brayack at mbrayack@crisiscenternorth.org or at 412-364-6728
FAQs
What are my transportation/parking options for getting to and from the event?
A Premier Parking Pass can be purchased for $25. This is the closest parking lot to the party. On-site parking is extremely limited.
General event parking is available at Marshall Middle School (just down the road from the entrance of the event). A continuous shuttle will run prior to the start of the event through 10:30 that night to accommodate guests.
What can I bring into the event?
This event is held outdoors at the Woodlands in Bradford Woods (134 Shenot Rd., Wexford, 15090.) Some areas are covered by event tents and some areas are in a covered, but open building. Depending on the weather and outside temperature a wrap or jacket might be needed.
How can I contact the organizer with any questions?
Call Mike at: 412-364-6728 or mbrayack@crisiscenternorth.org or visit our website at www.crisiscenternorth.org
What's the refund policy?
No Refunds are available to this charity fundraiser. Charitable donations are tax-deductible to the full extent allowed by law.