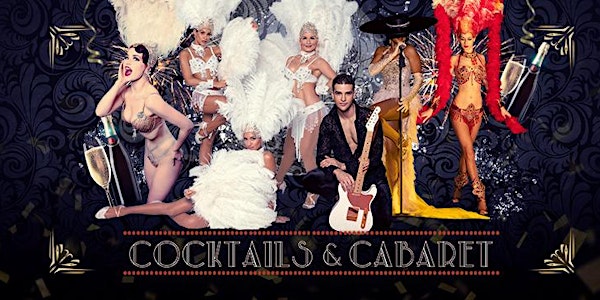 Cocktails & Cabaret
Celebrate St. Patrick's Day with Miami's #1 Show, Cocktails & Cabaret, featuring the world's best Burlesque Queens, live music, & Showgirls
Date and time
Starts on Friday, March 17 · 9pm EDT
Location
Gulfstream Park Racing 901 South Federal Highway Hallandale Beach, FL 33009 United States
About this event
COCKTAILS & CABARET
A Little Song. A Little Dance. A LOT OF FUN.
In the spirit of this one-of-a-kind production, you're invited to an exclusive new immersive cabaret at the Gulfstream Park.
Enter the Sport of Kings Theater, on the second floor of Gulfstream Park, where your evening begins with a lively cocktail reception when doors open. Enjoy live performances, curated cocktails and premium tapas from 8:00-9:00pm.
Immediately following cocktail hour, the main show begins where Life is a Cabaret. While continuing to enjoy specially curated cocktails and premium tapas, see our cast sing and swing, dance and prance, and enjoy performances from Grammy award winning musicians, singers, dancers, and burlesque queens.
Featuring lush costumes, infectious music, and dazzling choreography let yourself be tantalized by the hottest music in the world from the famed Las Vegas Strip to Broadway and New York's Studio 54 to Havana's famed Tropicana.
With an ever-changing lineup of music, stars, and queens, this is the classic night out you deserve.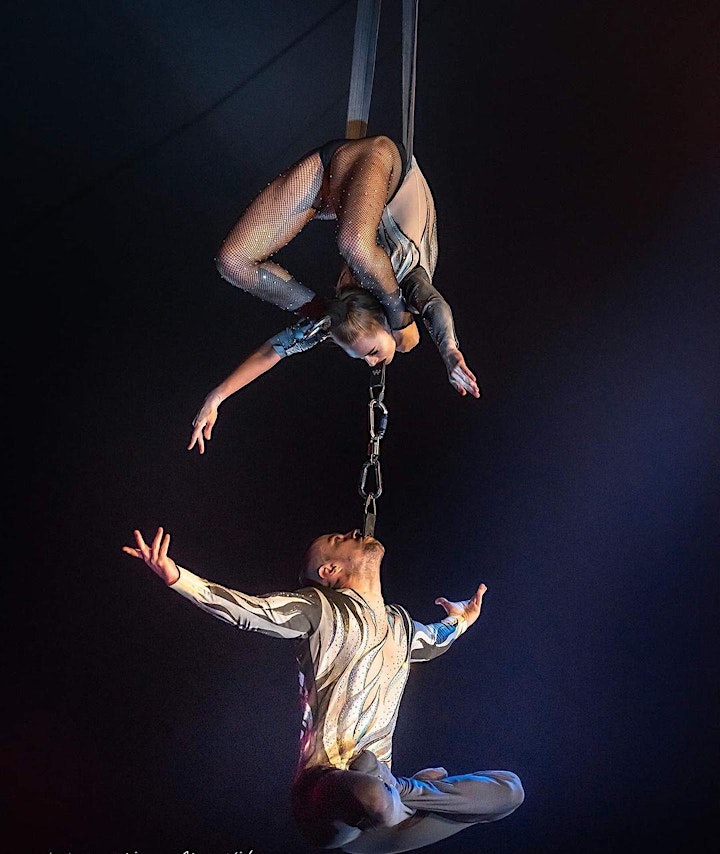 Introducing World Renowned Aerialist "Breathe Love"
Crowned the best circus duet of Ukraine
Breathe Love won the hearts of many in the hit TV show Ukraine's Got Talent, the International Circus Festival in Italy, and International Festival "Fiestalonia Milenio".Their infectious love for each other and their craft has taken them around the world performing in China, Germany, Switzerland , Italy, France, Maldives, Turkey, and USA. 
Meet Our Burlesque Queen:
International Showgirl, Model, and playmate, Tansy
New York Times- "A sultry beauty in the Dita Von Teese mold."-21st Century Burlesque- "Tansy stole the show as a scarlet-clad Edwardian lion tamer"BurlesqueBeat.com-​"This is nothing like anything we've seen from Tansy before, which is about the strongest compliment you can give to a performer and the reason we're all fucking here".
Commonly described as "The Elizabeth Taylor of Burlesque," this vintage vixen teases with both humor and a sophisticated sensuality. A staple on the New York City burlesque stages , Tansy radiates a joyous effervescence whilst channeling the sublime glamour of another era. She is admired for her classic energy, storytelling, and joie de vivre.
Tansy has performed at The Berlin Burlesque Festival and the Movers, Shakers, and Innovators Showcase at The Burlesque Hall of Fame in Las Vegas where she was crowned "Miss Newcomer World " at The World Burlesque Games in London, England, and performed in the "Best Debut" category at The Burlesque Hall of Fame. Tansy also had the honor of competing for the "Queen of Burlesque" title in New Orleans.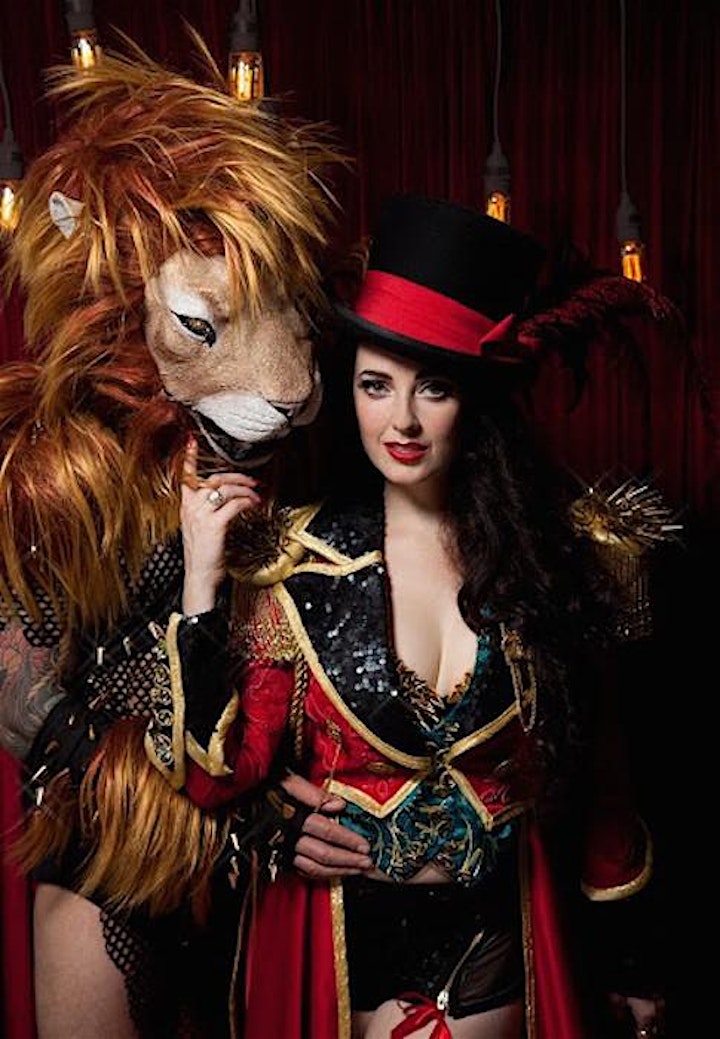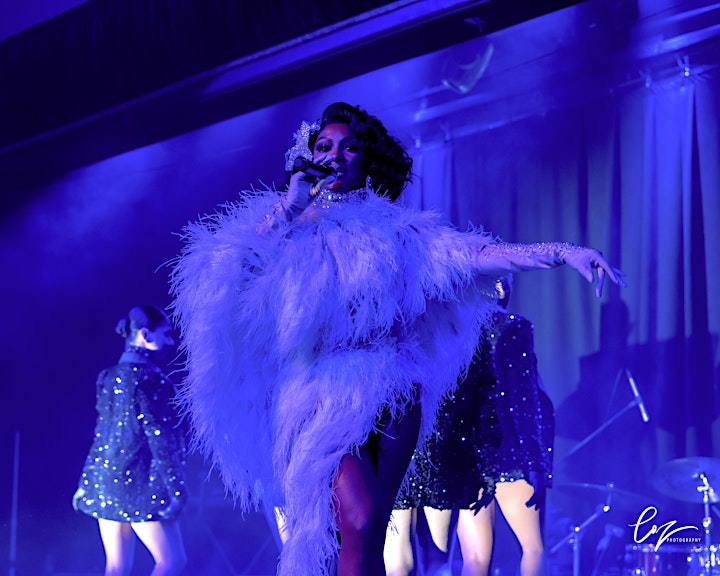 Meet Our Producer & Starlet:
Our Producer, Sunni Stephens, is the visionary and starlet we've been missing.
Sunni Stephens delivers superb vocal performances with a delivery that taunts and teases the audience leaving them wanting more. Everything is decorated to showcase and celebrate femininity, beauty, and the modern-day woman.
Sunni and her prouction, Clubesque, has been tantalizing audiences around the globe since 2010. Founded in Atlanta, Ga; her monthly events, dinner shows, cabaret concerts, and burlesque shows have been featured in the Atlantan, Jezebel, Ocean Drive magazine, Time Out, Olympia Arts, as well as recognized by the Greater Miami Convention & Visitors Bureau.
In 2018, the show moved to Miami Florida where she has held residence at such prestigious locations as the Fillmore Theater, Baoli Restaurant, Kuba Cabana, Secret Garden, Temple House, Faena Theater, and most recently Gulfstream Park & Casino.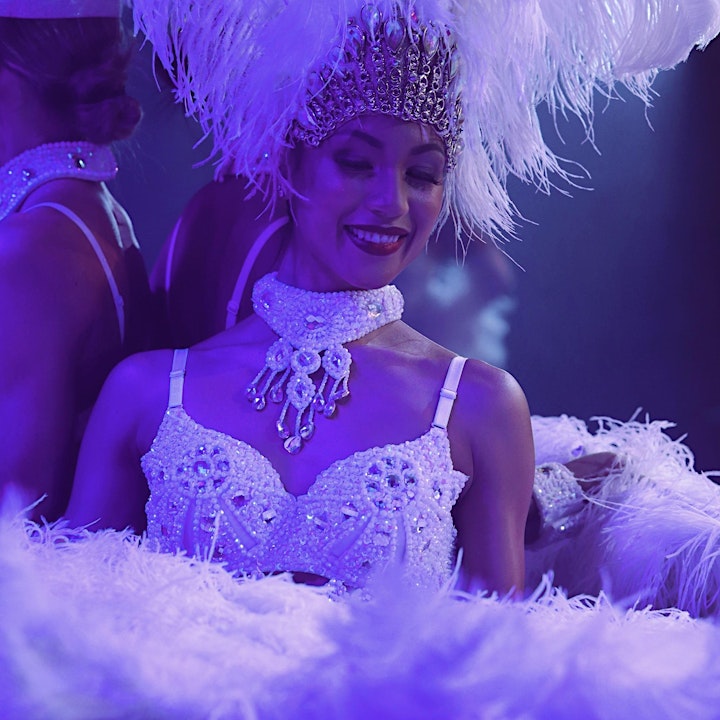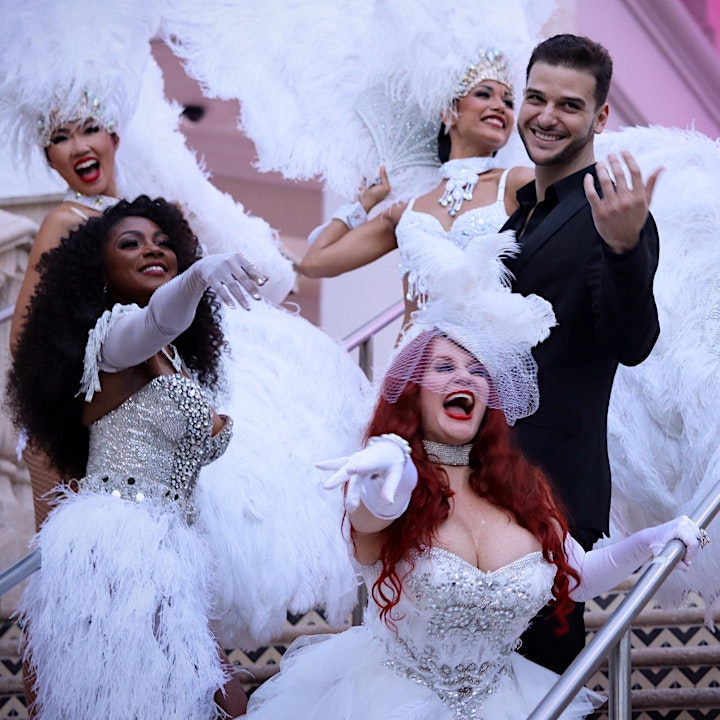 ABOUT GULFSTREAM PARK
Since 1939, Gulfstream Park has been a mecca for Thoroughbred horse racing. Over the years, some of the world's greatest champions have galloped their way to Triple Crown glory on our track. From the innovative Pegasus World Cup Invitational Series to the G1 Florida Derby, this is where dreams come true, and where legends are made.
Gulfstream Park is also South Florida's premiere entertainment destination. In addition to Thoroughbred racing, Gulfstream Park offers Vegas-style slot machines and video table games to add to the excitement. And when you've had enough thrills at the track, The Village at Gulfstream Park offers a plethora of signature stores, an international array of restaurants, world-class art galleries, outdoor cafes, fashion boutiques, and health and beauty services. The entire property consists of multiple venues perfect for corporate and special events as well as weddings and bridal parties with plenty of gift registry options available. And of course, our impeccable valet service and complimentary self-parking is always available.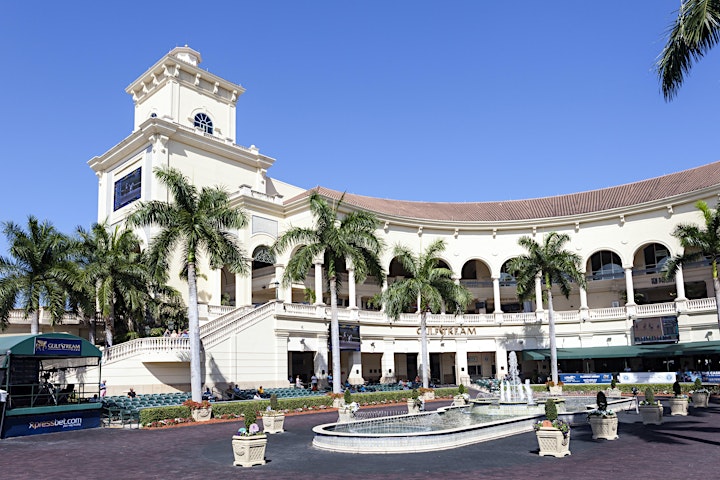 FAQ
Where is Gulfstream Park?
901 S Federal Hwy Hallandale Beach, FL 33009
Gulfstream Park is a racetrack and county-approved casino in Hallandale Beach, Florida. It is where the horse races, including the Pegasus Cup, are held.
Where is the venue?
The venue is called the Sport of Kings Theater. This is located on the second floor of Gulfstream Park or the Villages at Gulfstream Park. Common landmarks include Yardhouse, West Elm, Crate & Barrel, and 10 Palms
What time do doors open
Doors open at 8:00pm. There will be live music, cocktail pairings, and more from 8:00-9:00pm
How long is the show?
The show will last 90 minutes.
Is the event accessible for those with disability needs?
Yes, a host will assist with all disability needs.
Is there a Dress Code?
Yes. Smart Casual. Business Casual. Semi-Formal. Formal. Bottom line. Dress to impress. No flip flops, shorts, or casual jeans permitted
Can I purchase beverages?
A selection of craft cocktails, wine, champagne, and bottle service will be available for additional purchase. No outside food or beverage is allowed.
Will food be served?
We will have a selection of premium tapas available for purchase.
Can I take photos or record the experience?
Feel free to take photos and share them, tagging our socials! When taking photos, please make sure not to disturb other customers.
Is there an age requirement?
18+ is recommended.
Is there parking available?
There is self parking and valet available
TICKETS
Can I purchase a ticket at the event?
Yes; however, we recommend purchasing in advance to guarantee your ticket, as door tickets are sold on a first come first served basis.
Are refunds allowed? What is the exchange policy?
Tickets are generally non-refundable. Tickets non-refund terms and conditions are agreed to before purchase. However, under special circumstances, you can contact us and we will consider on a case by case basis
Do I need to print my ticket?
No, your contactless tickets will be validated upon entry
Can I transfer my tickets to another person?
Yes, you can transfer your tickets to anyone for free. Send an email with the changes.
Can I make a group booking?
If you would like to book for a group, please contact sunni@clubesque.com to let us know your preferences and the size of your group.